As much as we hate to make this update, we've got some sad news incoming. We've just learned that Episode 13 & 14 will be the last two episodes for the Fifth Stage, which will air on May 10th, 2013.
From the Official Website: 「いよいよクライマックス、Fifth Stage最終回!拓海の神奈川ラストバトルは!?そしてプロジェクトDの真の目的とは!?」When translated, it reads: "Finally, we reach the climax of Fifth Stage's final episodes! Takumi's last battle in Kanagawa?! And will the true purpose of the Project D be revealed?!"
So this is it, folks. The question that's been on every Initial D fans' mind in the past couple months. Fifth Stage will have 14 episodes total. Nothing more. What does this mean and where do we go from here? From the description of ACT.13 & 14, it seems the anime finally catches up to the manga. Many of us on the forums were already suspecting that if they do make 15 & 16, it'll sort of go beyond the progress of the current manga storyline, making it noncanonical, which is very unlikely for a legendary series like Initial D.
The author Shigeno did announced that the manga is near the end, that means even if there are a bit more storyline after Fifth Stage, it'll only be enough for a movie/OVA. It seems very likely now that we know Fifth Stage only has 14 episodes.
We'll leave it to you fans to discuss about this. You can either voice your opinions here on facebook or join us on the forums to talk about the possible endings of Fifth Stage:
http://idforums.net/index.php?showtopic=44...dpost&p=1272314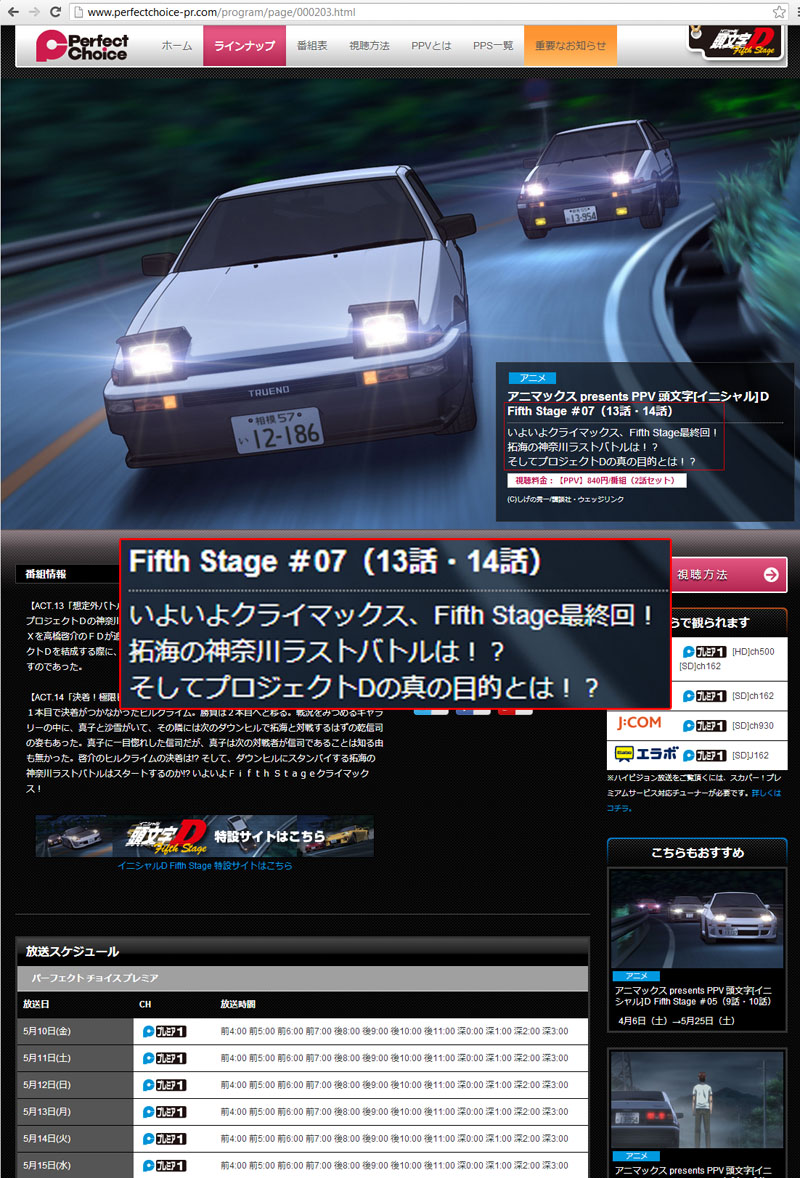 Image size reduced, original size: 800 x 1178.
Click here
to view the image in its original dimension.