Three days ago, we ask you the fans what you think of Fifth Stage. We have some statistics to talk about now. As of this posting, we had 406 fans voted. Out of all who voted, 327 voted 10/10, 25 voted 9/10, 23 voted 8/10, 21 voted 7/10 and 7 voted 6/10. The most "vocal" group (the ones who actually left a comment) are the ones who voted 7/10.
It seems like majority of you have already fall in love with Fifth Stage. Only a handful criticize on the art style and the overall feel of the Fifth Stage. However, it's too early to draw a conclusion of how Fifth Stage will be like. Maybe those who voted 7/10 will give it a higher rating when the series concludes. It just seem very one-sided now, mostly from the excitement of Fifth Stage, and that's a good thing.
As more Fifth Stage episodes get released, the fans will have more to say about it. This concludes our little survey for the fans.
http://facebook.com/questions/547726295243040/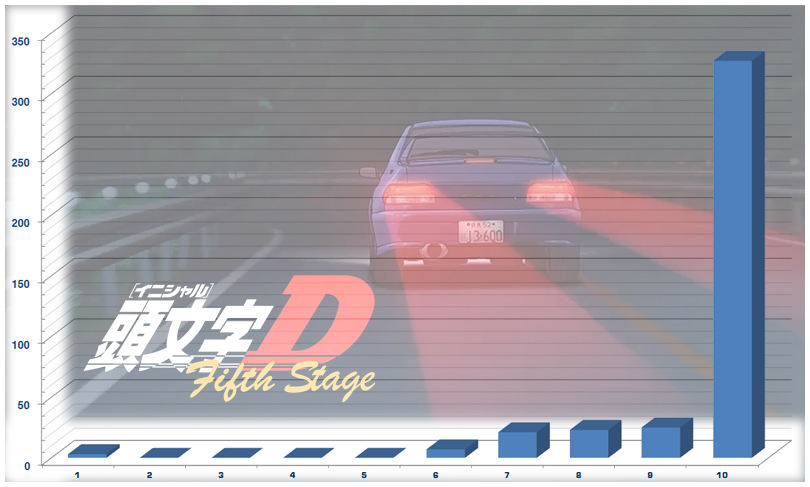 Image size reduced, original size: 810 x 487.
Click here
to view the image in its original dimension.