Did you go to the Initial D Legend 1 -Awakening- movie premiere yesterday? Here's a few things we heard according to some fans that went on the release date.
The movie is only 62 minutes long. The last 20 minutes are extras footage that shows behind the scenes / in the making of the movie. The actual movie is only a little longer than 40 minutes and it ends after the Takumi vs Keisuke match. Basically they condensed the first five episodes of First Stage into a 40-minute OVA.
According to some of our members, the different voice actors didn't bother them that much, it's the length of the movie that made them feel cheated. The ticket price was roughly $13 USD, so they were expecting a little more. The quality of the movie was excellent though. The fans were satisfied with it mostly.
Initial D Legend 1 will most likely be making its way through South East Asia. So far, we've confirmed it will be available in Hong Kong, Taiwan, Indonesia and Malaysia. It will be available in more countries soon.
For those of us in the North American continent, we won't be so lucky. It will probably never made it to the silver screen here. So we'll most likely have to wait for proper DVD/Blu-ray release, which still doesn't have a confirmed release date. Stay tuned for more updates on Legend 1.
| Editor's Note |
The merchandise for Legend 1 is now available. Though, so far it is only available in Japan. »»»
http://froovie.jp/shop/c/c26083
(Ships to Japan only) People will eventually be selling these on eBay or Yahoo! Auction. So for those of us that are not in Japan, that'll be the only way we get our hands on it. Be sure to follow our Official Thread on Legend 1:
http://idforums.net/index.php?showtopic=46...dpost&p=1301885
| Sources |
» 新劇場版「頭文字D」公式サイト |
http://initiald-movie.com/
» 86決起祭り〜特別試写会〜 |
http://goo.gl/DVnEcR
» 頭文字D、見てきました♪ |
http://goo.gl/nsx09V
» 頭文字D映画公開記念!|
http://goo.gl/KQ3QcN
» 藤原とうふ店仕様のハチロク展示&イベント♪ |
http://goo.gl/oW5xQF
» 新劇場版「頭文字D」制作陣の熱いメッセージ!|
http://goo.gl/D8GT8a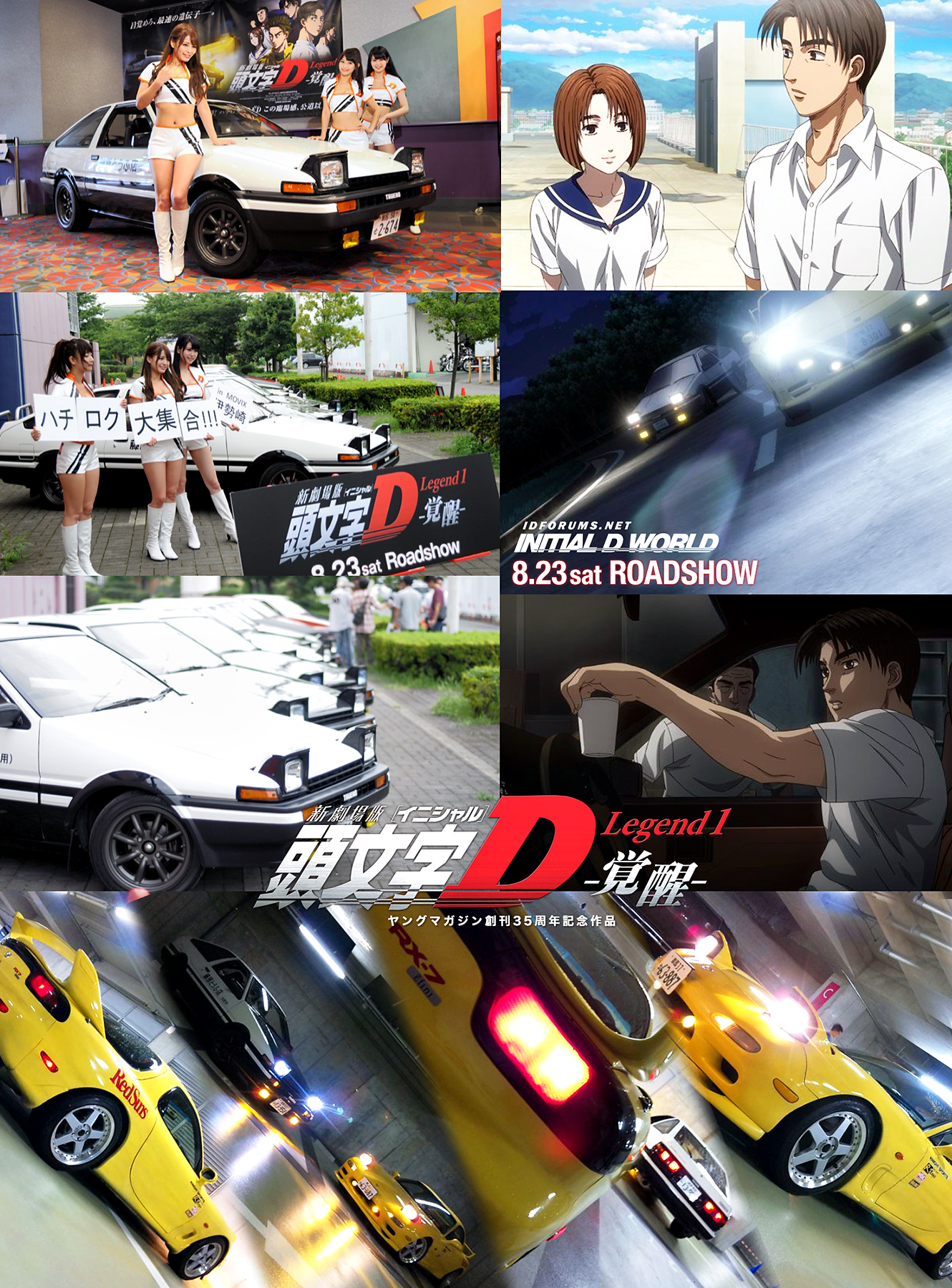 Image size reduced, original size: 1330 x 1800.
Click here
to view the image in its original dimension.