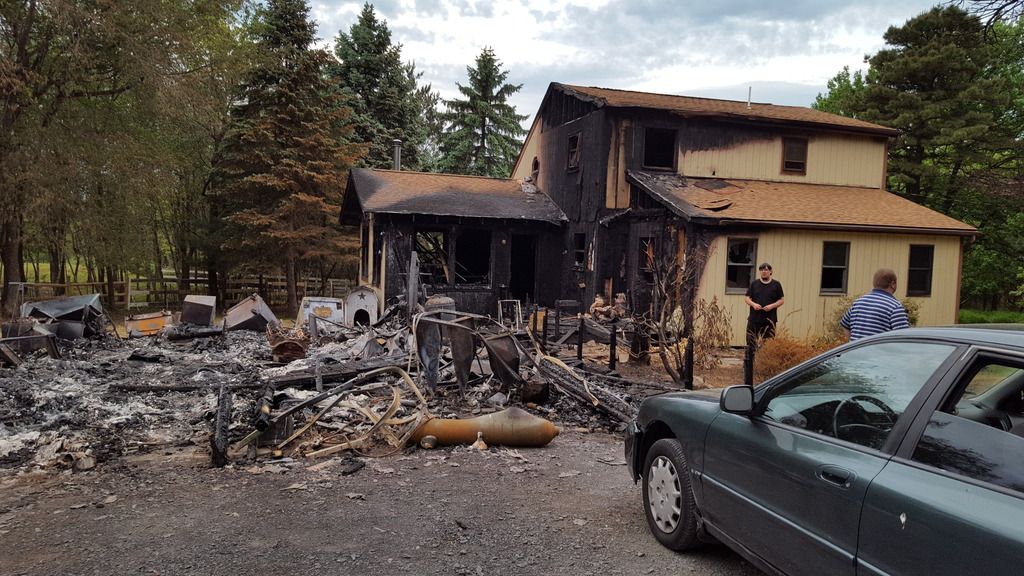 Image size reduced, original size: unknown.
Click here
to view the image in its original dimension.
This is my new 1996 Honda Accord Wagon (CE1) that survived... what you see in front of it.
I paid $750 for this car, more of an act of charity to the previous owner than anything else given its shape, but it helped fund him a more reliable ZZT231 Celica GT-S.
Or
her
shape, rather.
Her name is Claire.
She has 225,000 miles, give or take a few thousand.
She needs
a lot
of work.
So I'm logging my build of the car here.
Let's begin with what has already been done.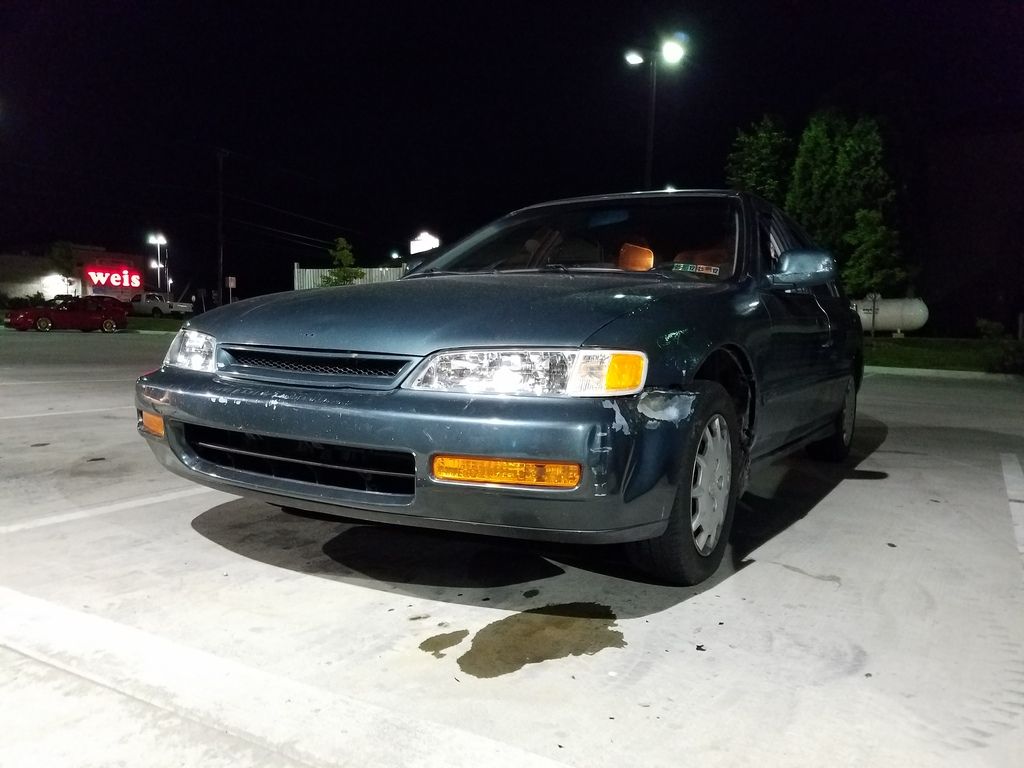 Image size reduced, original size: unknown.
Click here
to view the image in its original dimension.
That's not accident damage you see there, that's
fire damage
. The whole driver side of the car was melted, and the headlight and turn signal got a good licking. The car originally had these retarded-looking ricer spec headlights and yellowed crystal turn signals, so I decided to just buy a new set of CAPA-certified headlights and amber turn signals.
Also, out went the eGay 7,000K HIDs and in went a set of perfectly reasonable Sylvania Xtravisions.
My commuter/Lyft car had underwhelming Continental ContiProContact E tires which I uptraded into BFGoodrich Advantage T/As but since the tires on Claire were worn down to the cord, she was a perfect receptacle for tires that kind of suck but only have about 1,500 miles on them.
But this car needs work. Right now she has a gasser stance because the front struts and springs are from the junkyard and the rear springs were
HEATED
not from the fire, but from a man with a torch who wanted his car to look 'street' but didn't want to spend money on it. Front had that too, but the suspension was
wrecked
from it and the ride quality was terrible.
These struts are pretty much stock, but blown out. I'm thinking of Bilstein struts and MOOG coil springs.
The CV axles click and grind. Badly. I'm afraid they'll break soon so for now she's parked in the back lot waiting for me to spend money on that.
The steering rack leaks and the tie rod ends creak.
4th and 5th gears are kinda crunchy.
The left side power window regulators don't really work, and when they do, the window goes off track unless you manhandle it while depressing the up button.
The power door lock actuators don't work on the passenger's side and you can hear them screaming when pressing the button.
There's no radio and the speakers are blown out.
The engine leaks oil from every seal and needs to be re-gasketed, but makes a hell of a lot less valvetrain noise than Hanna's civic, so there's that. Probably needs a tune-up, too. It's an F22B2, so no VTEC.
-
Mods?
Let's fix this shopping list of repairs first and then we'll talk.
-Master
This post has been edited by Master0fMadness on Mar 28 2018, 11:01 PM