Helloooo,
Been over a year since I have updated my thread, I plan to get on here more often and update my racecar thread throughout race season.
A lot has happened to my car since I last posted, I added a full Nasa/FIA approved rollcage, car is completely gutted now except for some cables behind the dash which i plan to take out when I have time, not really a priority right now. FINALLY got rid of the wrx 4pots (got tired of brake issues at the track) and got rebuilt Brembos and i'll be running the Reybestos ST47 brake pads, also I got ride of my 18x8 RPF1's and got 18x9.5 for more grip.
Last year I finished all my Nasa HPDE classes and I became and instructor which is badass, I love driving with rookies and showing them the proper raceline, braking points, proper entering and exiting the turns. Since I finished all my HDPE classes i'm in the competitive class and i'll be doing Time Trial, i'll be in TT3 class where there is a lot of competition.
My first race is the following Saturday (March 28-29) hopefully I can see improvement with my roll cage since it will stiffen up the chassis and the new brake kit should feel alot better than my last set up.
Here's my new race license to be able to run Time trial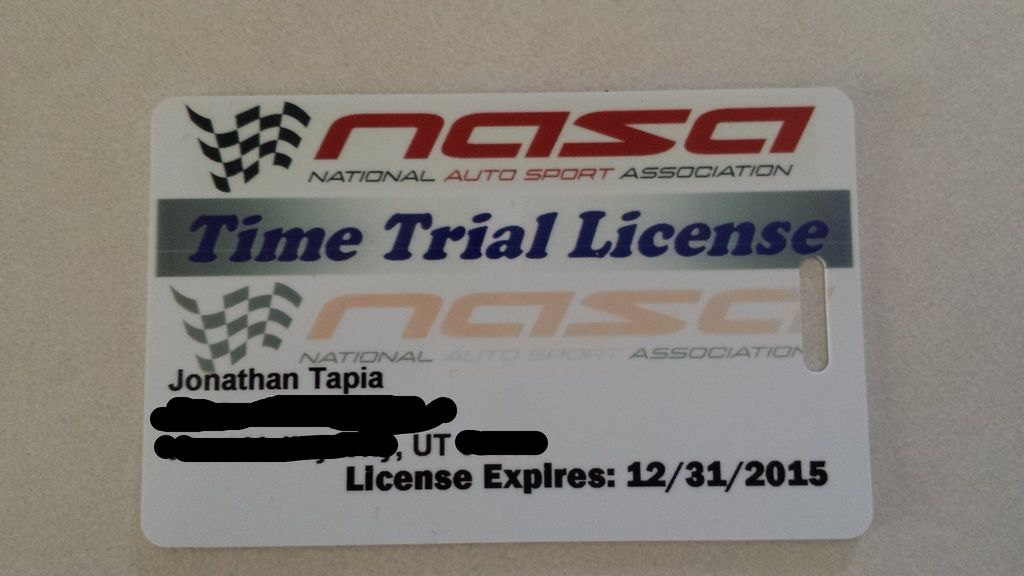 Took this picture during winter when I was getting the car ready for the roll cage
Getting the race alignment done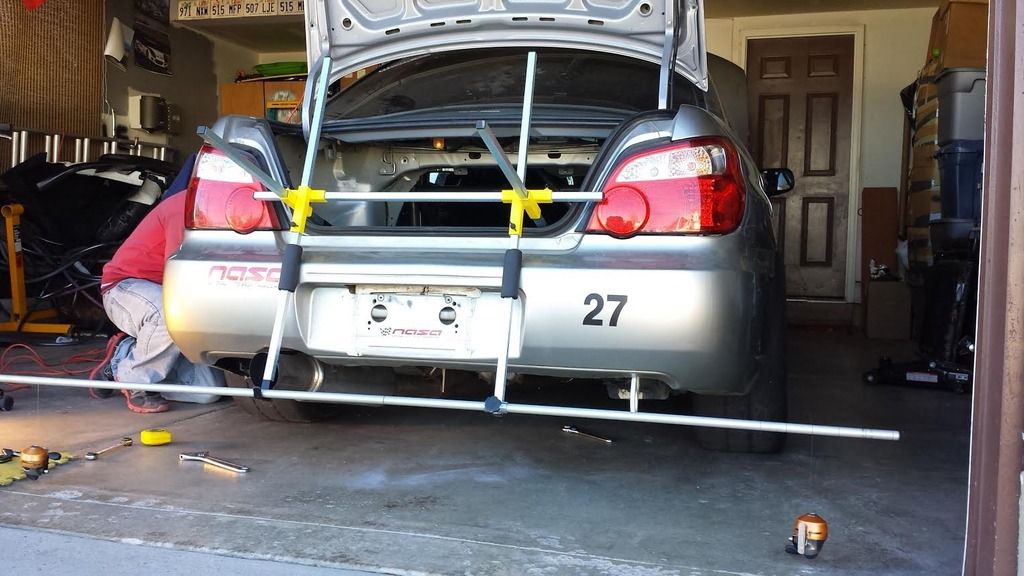 New Brembos that got rebuilt and wider RPF1 wheels.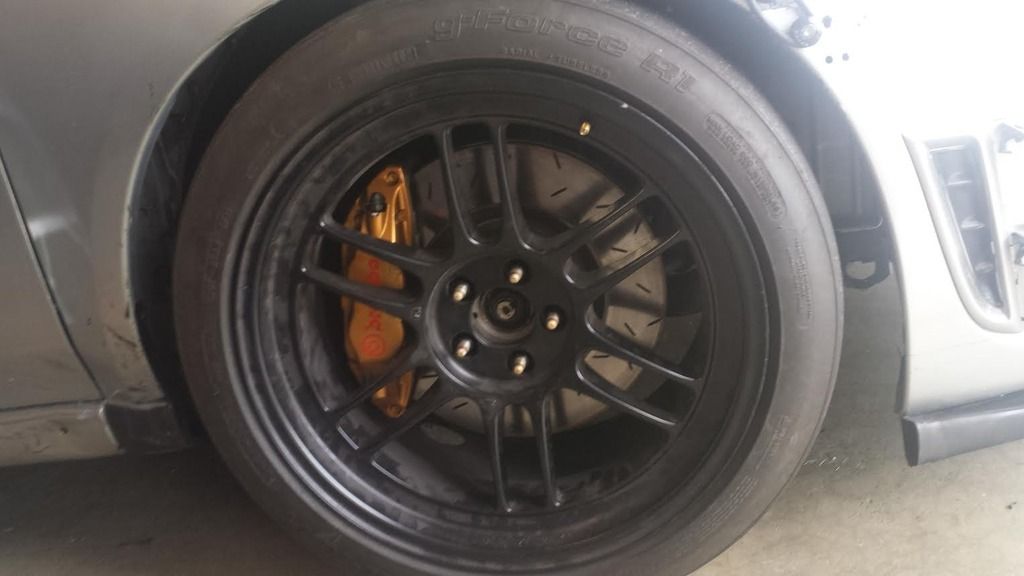 Took the car to Ziptie Dynowerks last week to get the car tuned and ready for the race. They also changed my rear diff and front transmission fluid to fresh Motul fluid.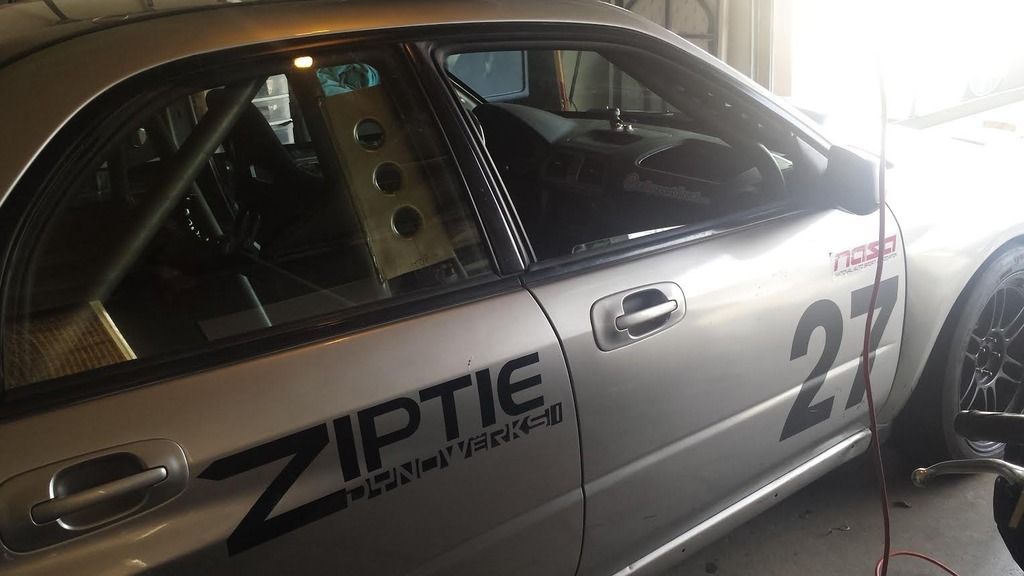 Car is sitting now in the garage and waiting for March 28 for it's first time trial race.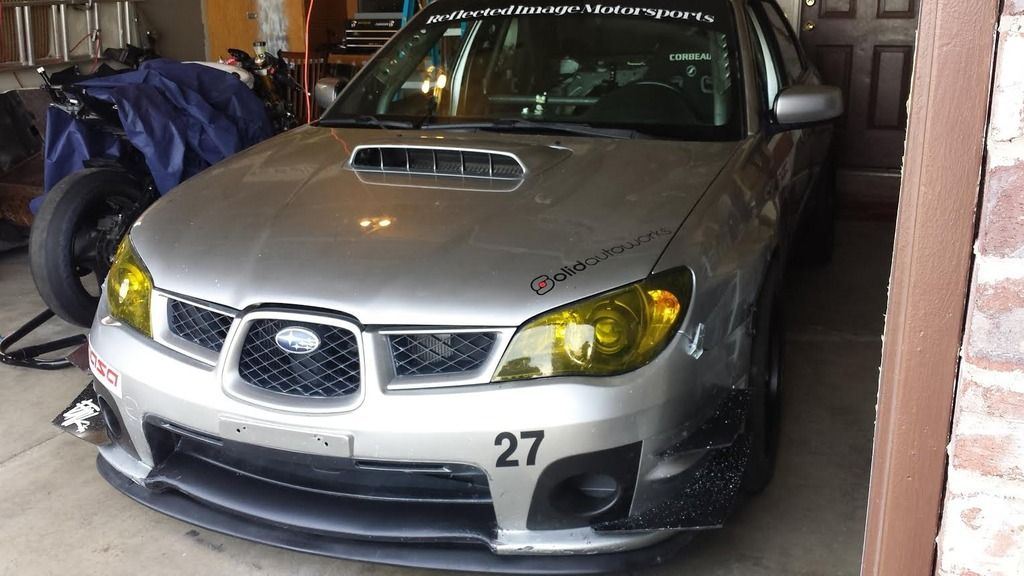 This post has been edited by RedsunsF1 on Mar 18 2015, 09:09 AM