As mentioned before, one of the cool things about Initial D is that the places shown in it are taken from real life locations. In fact, the author would go to the actual mountain pass and take photos of scenery and landmarks and draw them on paper later on. It's one of the very important elements that make Initial D realistic.
For example, the mountain pass shown in Fifth Stage Episode 2 is Yabitsu Pass (ヤビツ峠) among the highest point in Tanzawa mountains. (丹沢山地) The most notable landmark being the observation tower that's been shown numerous times throughout Episode 2 (And at the end of Episode 1) They refer this battle as the first line of defense because it is a mountain range at the border of the Kanagawa Prefecture. This is the holy land of street racing in Japan because of its geographical area. Mount Fuji and Fuji Speedway are located in this area, it attracts many street racers, amateur and professional alike.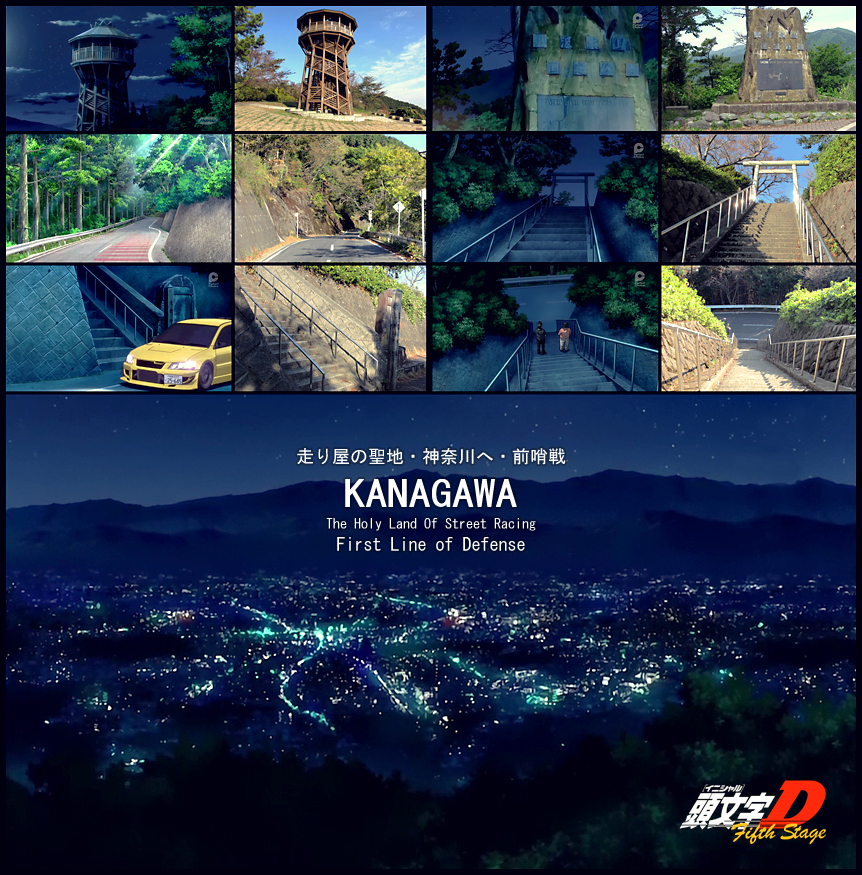 Image size reduced, original size: 862 x 875.
Click here
to view the image in its original dimension.