Summer is almost here. One can't help but reminiscing about the beginning of Initial D. The story began roughly at the same time of the year as it is right now. One day, the Akagi RedSuns challenge the Akina Speedstars for a race. Takumi, our protagonist, step up to the game and defeated the Redsuns' Keisuke.
Takumi was so reluctant to drive when he didn't have to. Driving was a hassle and chore for him at the time. As soon as Keisuke's yellow FD pulled ahead at the starting line and Takumi gave chase, Takumi felt something deep down. It was a sense of excitement, an unconscious urge to pass the car in front.
Takumi rationalize it by telling himself he just want to get this over with and then he can drive with no hesitation with a full tank of gas the day after. One can't help but wonder, what if Natsuki didn't ask Takumi out on a date that time? Would Takumi still want to drive up to Mt. Akina for a battle with the RedSuns? There would be no incentives for him to drive.
Without a doubt, this was a plot device by the author to advance the storyline. In other words, this had to happen. There is no what-if. That makes Natsuki a very important figure in the First Stage storyline. She was the romance and drama. Oh yes, drama. She was directly responsible for some of Takumi's behaviors throughout the series. You can even say without her, Takumi would not have gotten a new engine for the 86 in Second Stage.
It's really a love hate emotion when it comes to Natsuki. She was such a sweet girl. One would almost question, why must the author cause such conflicting feelings in us. Well, I guess that's what makes Initial D, Initial D.
| Editor's Note |
» This picture is a composite from a panning shot. It was painstakingly stitched together from multiple screenshots and color corrected. Do you have something similar from Initial D? Share with us in the comments.
| Sources |
» Screenshot from Initial D First Stage ACT.23「雨のダウンヒルバトル!」"Downhill Battle in Rain!"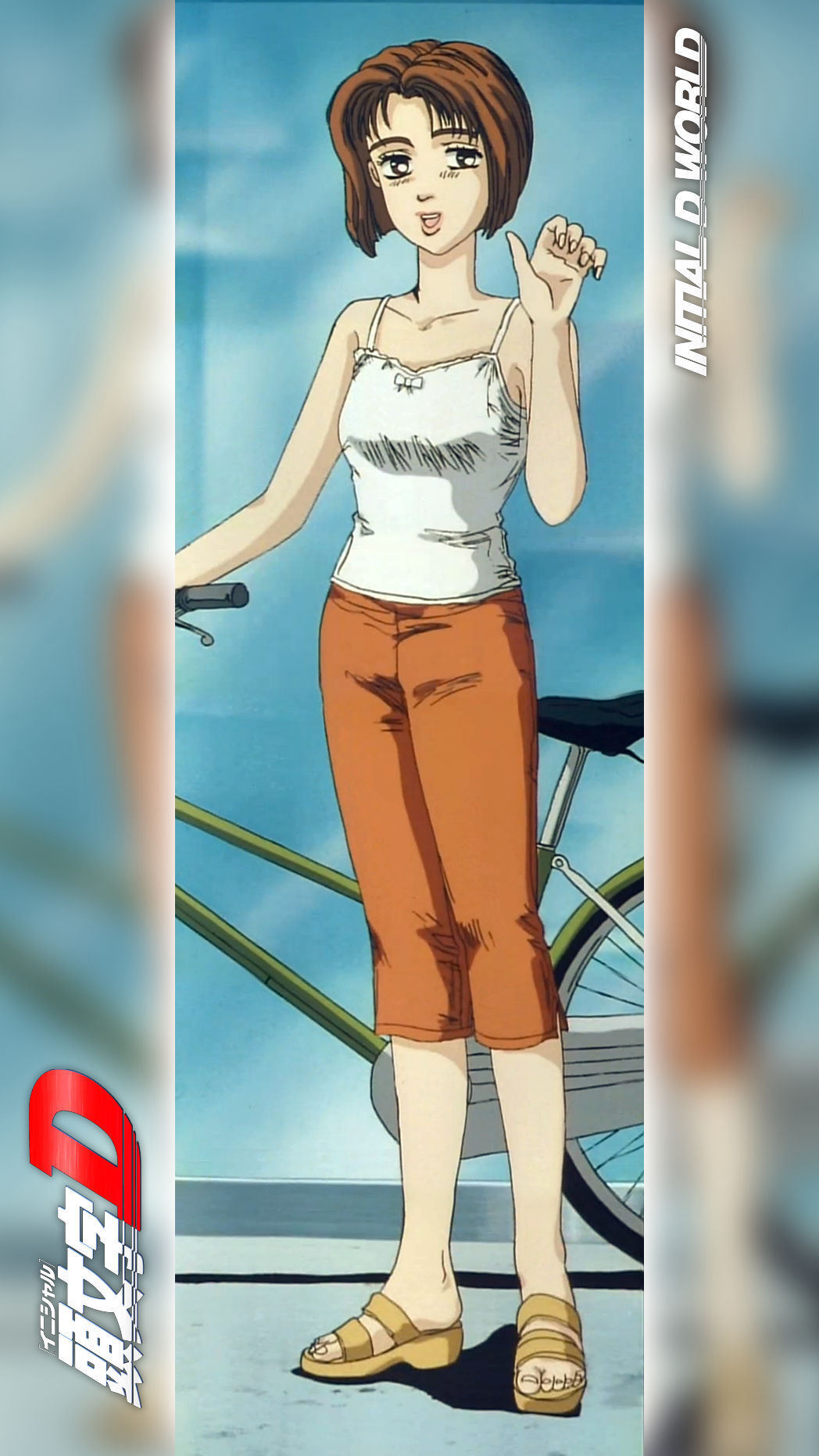 Image size reduced, original size: 1048 x 1863.
Click here
to view the image in its original dimension.