Have you had a chance to check out the Initial D Legend 3 movie? For those of you who've seen the final installment of the trilogy, be honest, how do you like it? Did you like the new graphics? How about the new character design?
Do you prefer the art style in First Stage from 1998 or this very detailed character design in Legend 3 from 2016? Take Mako and Sayuki for example, they showed up in the last episode of First Stage to watch the final battle between Takumi and Ryosuke.
For me personally, it feels more "lively" in the old style. There is a "robotic" feel to this new style. Maybe it just takes some time to get used to it. The racing sequence is purposely "choppy" or "laggy" to convey the impact and shock it gives off. However, it doesn't do it for me.
When I compare racing sequence from First Stage and the Legend series, I prefer First Stage for its fluid and fast-pace sequence. Never mind the out-of-date 3DCG, First Stage as a whole just outshine the Legend series in almost every aspect. Do you agree? Leave your comments below!
| Source |
» Screenshot from Initial D First Stage ACT.26「新ダウンヒル伝説!」"The New Downhill Legend!"
» Screenshot from Initial D Legend 3: Dream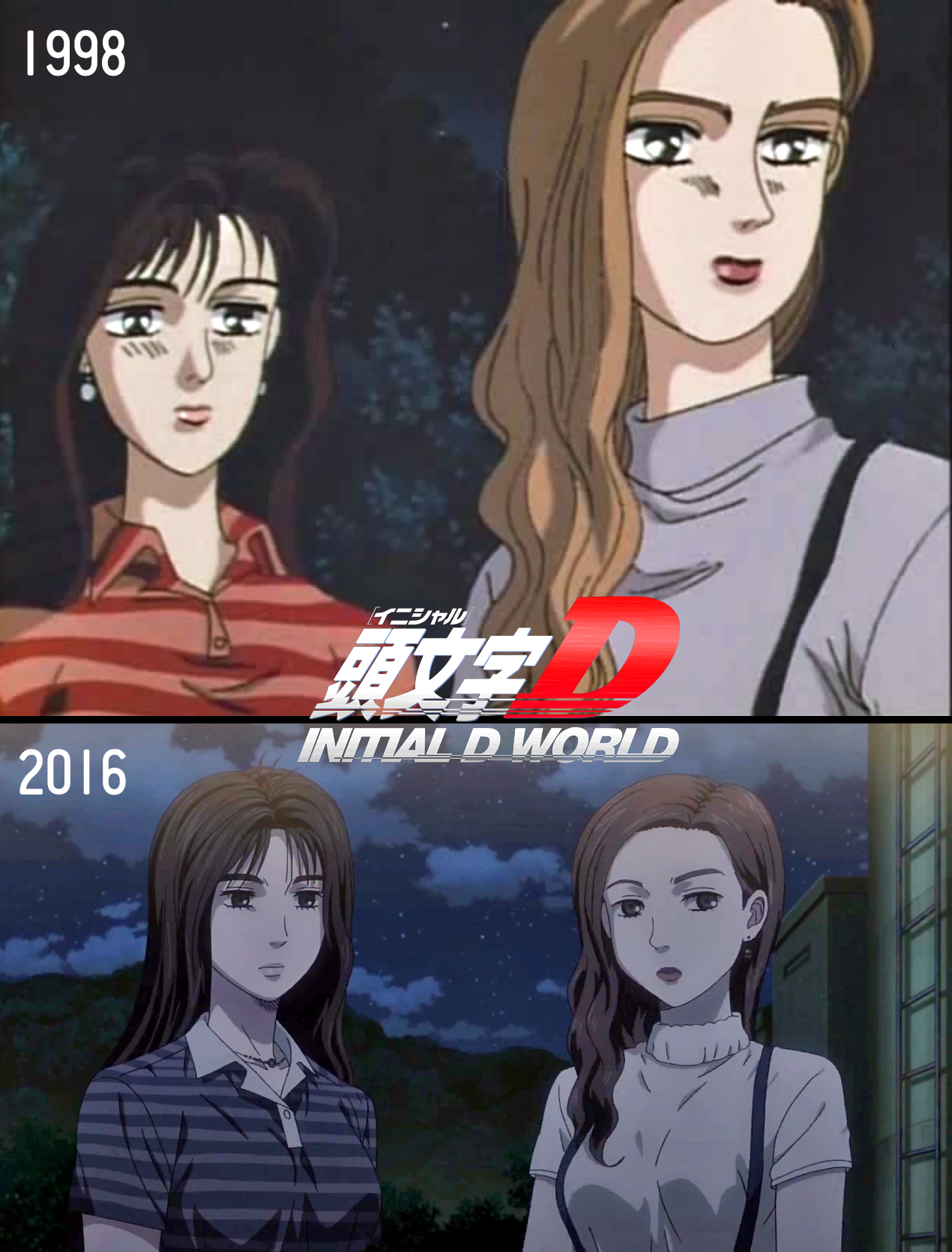 Image size reduced, original size: 1270 x 1670.
Click here
to view the image in its original dimension.