Greetings Initial D World! More videos and images of the meet are being shared across social platforms. Please check the post below this for the full coverage of the event.
We are in need of your help. While going through all the media of the meet being shared on Instagram, we discovered that our name (Initial D World) is being misused. The account in question is using our name to sell T-shirts and stealing our images. (Because all our images has "Initial D World" on it, they are posting them as if it's theirs.)
What infuriate us the most is not the fact they steal a couple pictures, rather how they _misrepresent_ us by misleading people about the quality of our content. It took years to build the community. It involves many countless nights of running and supporting the forums; doing translation works so the fans and followers can get to watch Initial D episodes as soon as possible; many hours of planning for future gathering and events. To see all these being misrepresnted is a direct insult to our core beliefs and mission.
We have taken all the necessary actions in the proper channel to take this imposter page down. Apparently it is not easy to do so at Instagram. We've also contacted the T-shirt company that these imposters are using. We don't see any other means but to ask for your help.
On Instagram, please do not associate the @initialdworld page with us. Our Official Instagram page is
http://instagram.com/go2id
If you want to tag us, please use @go2id. We'd love to take that name back in all honesty, but it's a challenge to prove to Instagram that these guys are imposters.
So if you have an Instagram account, please help us by following us on Instagram today:
http://instagram.com/go2id
Thank you very much.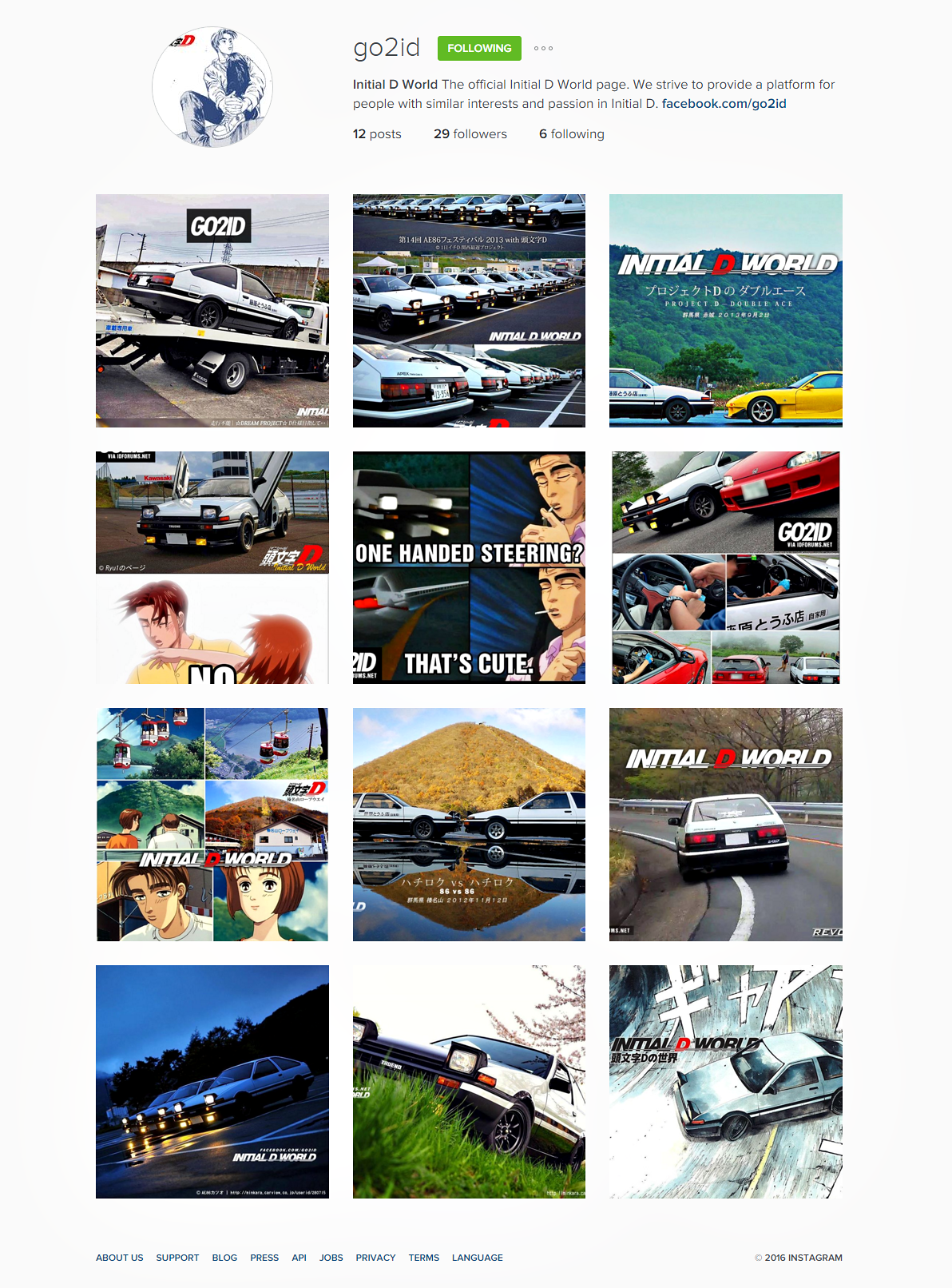 Image size reduced, original size: 1192 x 1612.
Click here
to view the image in its original dimension.