As you are probably aware, the second movie in the Initial D Legend series will be coming out on 5.23. This time, the plot will focus on the NightKids arc from First Stage. We are excited to see the R32 vs AE86 re-animated in true HD format. There are a couple things we are pretty certain of (But not confirmed):
1.) There will be no Eurobeat BGM in Legend 2 (unfortunately)
2.) The movie is only 65 minutes long, similar to Legend 1.
The movie title for Legend 2 is 《闘走》"Dokusou", which literally translate to "Battle Run", but the actual meaning is simply "Racer". If you recall, this story plot was all about Takumi discovering the pride of a street racer. Takumi, at the time, still stuck with the mindset that one needs a reason to race. For him, driving was merely work and daily routine. As he explore the idea that driving can be fun and exciting, we see our protagonist slowly develop to become a true street racer.
| Initial D Legend 2 60-second Trailer |
» 新劇場版「頭文字D」Legend2-闘走- PV |
https://youtu.be/9py2OnojPz4
(HD 1080p)
| Initial D Legend 2 Movie Discussion |
» Trilogy Part Two Legend 2 Racer 闘走 |
http://goo.gl/WkCCRR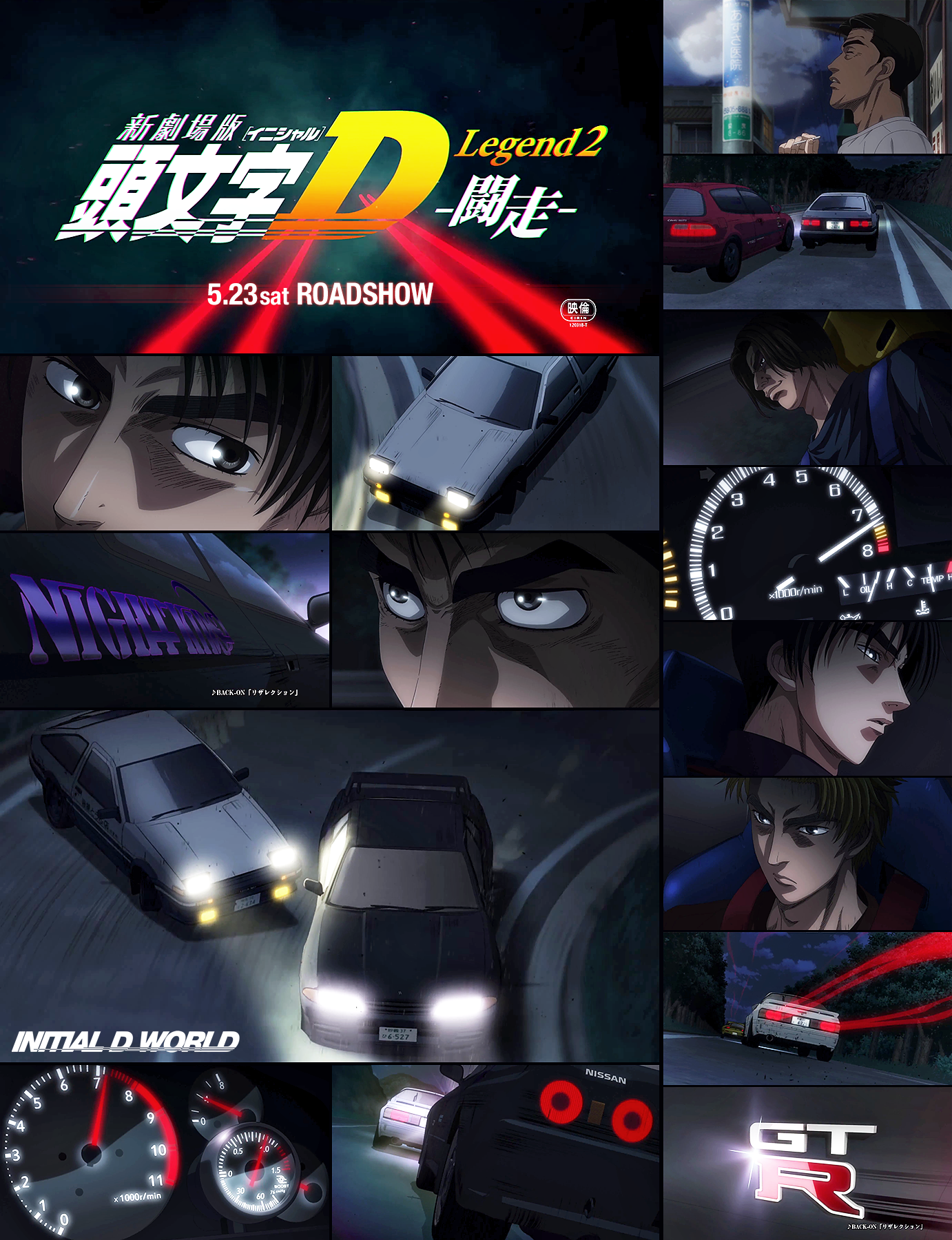 Image size reduced, original size: 1382 x 1800.
Click here
to view the image in its original dimension.