Your dream has come true. They are bringing Blu-ray to Initial D Fifth Stage and Final Stage. They are calling this the "Initial D Premium Blu-ray BOX Pit3" which is slated for release on 2015/03/20. You can pre-order it now in the links below. But first, what's in it?
Good question, us fans have the right to know what is contained in this box that they are selling for 31,968 yen ($264.53) From the description, this box contains five Blu-ray discs and one music CD.
» Disc 1~3 is Initial D Fifth Stage (All 14 episodes)
» Disc 4 is Final Stage (All 4 episodes)
» Disc 5 is a digest version of First, Second, Third and Fourth Stage. (Think of it like battle stage clips in High Definition)
And finally, the music CD contains non-stop Eurobeat music used in Fifth and Final Stage. Also there are deluxe booklets on Initial D material; a very nice luxury-looking storage box for the discs.
But all these for over $260?! Isn't it a bit expensive? You are right. That's why avex is also throwing in a special 1/24 scale Fujiwara Tofu Shop version AE86 model with this Premium box.
This AE86 model is different than the 1/18 version from AUTOart (
http://facebook.com/764494833566184
) This one is smaller but it's just as detailed as the 1/18 version. This one also seem to have the roll cage (!) which was installed in Fifth Stage. So think of this exclusive version as the most up-to-date scale model of the Initial D Fujiwara AE86.
Anyways, this is not for everyone due to the price tag. If you do decide to take the plunge and get this, take some nice pictures for those of us who can't afford it. (that includes me..)
| Pre-Order Links |
»
http://amazon.co.jp/dp/B00RE0NNH6
»
http://kakaku.com/item/D0111332001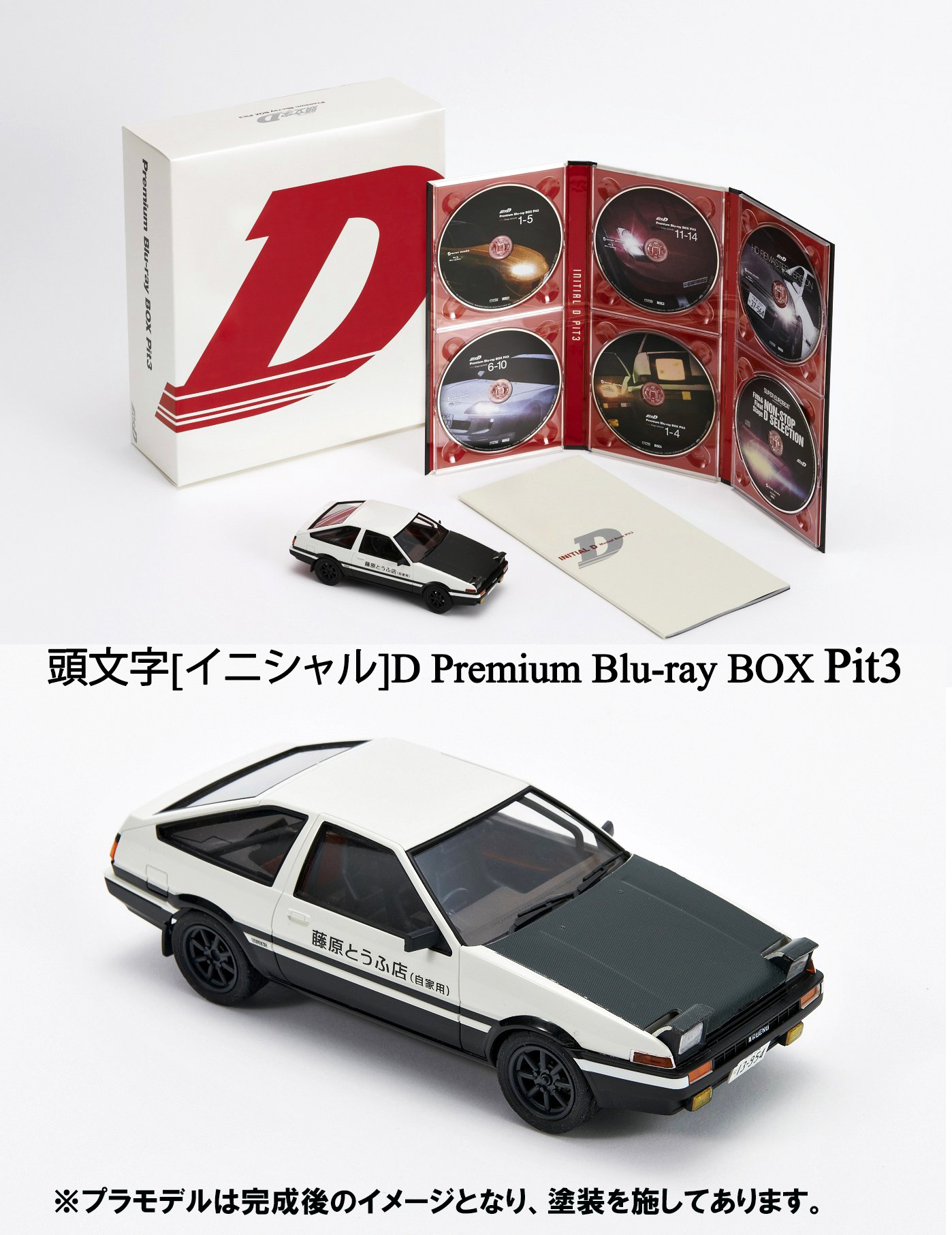 Image size reduced, original size: 1398 x 1813.
Click here
to view the image in its original dimension.