The official website for Initial D The Movie Legend 2 is up!! As most of you know, this is the second part of the trilogy. Titled 闘走 "Dokusou", it literally means Battle Run.
Because this is an re-adaptation, the storyline will closely follow First Stage when Nakazato challenges Takumi for a downhill battle. From the introduction text, it seems like we'll start right where Nakazato's GT-R R32 tailgates Ryousuke's FC and subsequently we'll get to see the 3-way battle 86 vs R32 vs FC re-animated in high definition. And then of course the spotlight will be on the dangerous Shingo and his EG-6, in a gumtape death match with Takumi.
For those of you who still haven't watch Legend 1, please follow this link:
http://idforums.net/index.php?showtopic=46060
to watch the English subbed version of Legend 1. (Look for the flashing NEW icon)
The trailer of Legend 2 is not available yet, but you can start following the thread on our forums for the latest information on Legend 2 today:
http://idforums.net/index.php?showtopic=47520
| Sources |
» 新劇場版 頭文字[イニシャル]D Legend2 -闘走- 公式サイト |
http://www.initiald-movie.com/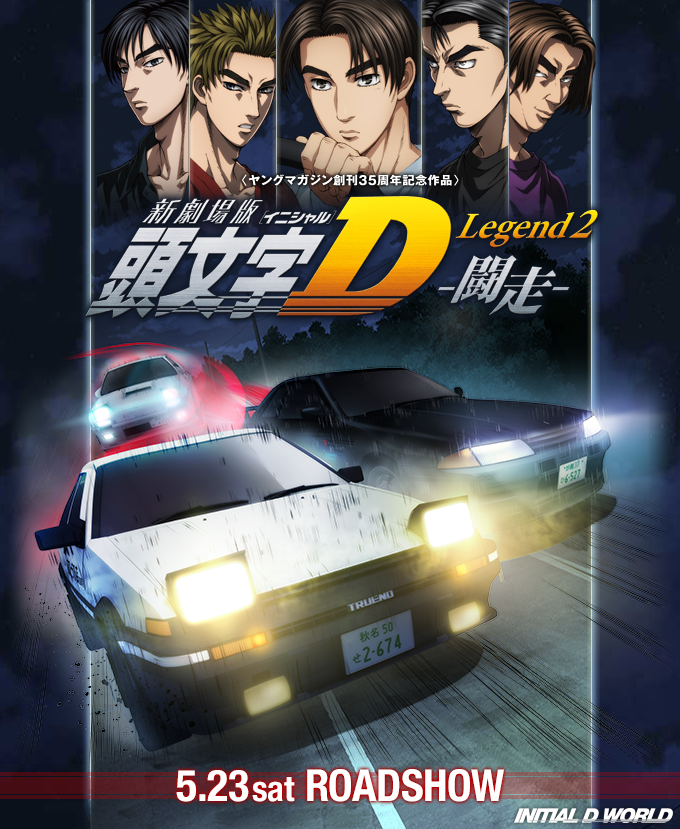 Image size reduced, original size: 680 x 829.
Click here
to view the image in its original dimension.