The general consensus that we gather of the Legend 1 movie is positive overall. The only complaint that the fans have is the movie runtime being too short (60 minutes with 20 minutes behind-the-scene footage, making the actual movie only 40 minutes)
Still, Initial D fans seem to be happy with this re-adaptation of Initial D First Stage AE86 vs FD3S. We all know the voice actors were completely changed, but according to the people that went to watch it in theaters, the change didn't take much away from enjoying the experience.
Well, you gotta strike while the iron is hot. エイベックス・グループ(avex group)just announced that the second installment in this trilogy is slated for release in Early Summer 2015. (Yes, a whole year to wait from now.)
Tentatively named Legend2 -闘走- "Battle Run", this second movie will be based on the AE86 vs R32 race and it's expected to also have the same runtime as the first movie. Now, we are not exactly sure why Avex is dragging this on for no apparent reason other than prolonging the Initial D legacy. Perhaps, they don't want to say good bye to Initial D like many of us. But still, a year to wait for a 40 minutes new footage is rather a drag. I am sure true Initial D fans won't mind the wait though.
Avex is holding a special event on October 4th, 2014 at 世田谷区民会館 (Setagaya Kumin Hall) It will feature most of the new voice actors for the movie in a Q&A panel. This move is mostly to get direct feedback from the fans. Check out the links below for details if you want to attend the event.
| Special Event Information |
新劇場版「頭文字D」スペシャルイベント~覚醒~
Date: Saturday 2014.10.04
Time: 14:00 & 17:30
Location: 世田谷区民会館 Setagaya Kumin Hall (4 Chome-21-27, Setagaya, Tokyo 154-0017, Japan)
Website:
http://setagaya.co.jp/kuminkaikan/setagaya
Reservation:
http://www.cnplayguide.com/asp/evt/evtlst.aspx?kcd=65404
Telephone: +81 3-5432-2837
Google Maps:
https://goo.gl/maps/aBcd7
| Sources |
» 第2作「Legend2 -闘走-」2015年初夏公開 |
http://animeanime.jp/article/2014/08/23/19917.html
» 新劇場版「頭文字D」公式サイト |
http://initiald-movie.com/news/20140829.php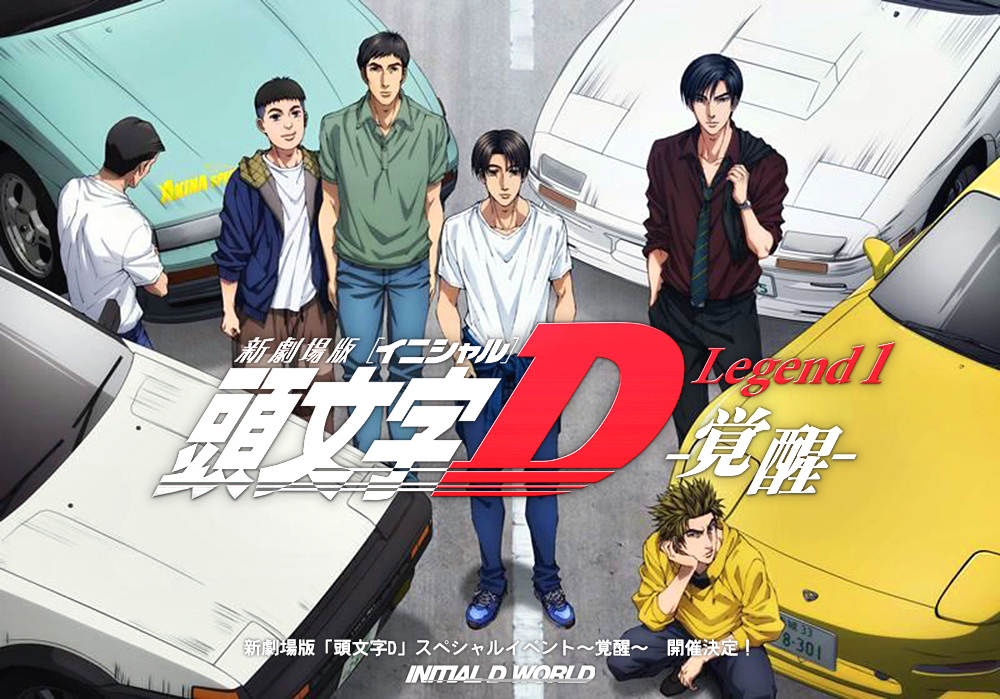 Image size reduced, original size: 1000 x 699.
Click here
to view the image in its original dimension.