Initial D Live Action Movie 2 News: 寰亞電影 Media Asia Distribution Ltd, a Hong Kong films production company and distributor, released a 20th anniversary promotional clip yesterday highlighting all of the movies they released in the past two decades.
Media Asia Entertainment Group is the company that made Initial D Live Action movie back in 2005. The movie was directed by Andrew Lau (劉偉強) and starred many big stars such as Jay Chou, Edison Chen, Shawn Yue and Anthony Wong. There had always been rumors of a second Live Action movie in the making, but nothing solid ever came to light, until yesterday of course.
In this 4-minute promotional clip, Media Asia confirmed that Live Action movie 2 is currently in the making. Here is the tentative cast list:
周杰倫 Jay Chou as Takumi Fujiwara
Edison Chen (陳冠希) as Ryousuke / Keisuke Takahashi
Ekin Cheng (鄭伊健) as Wataru Akiyama
Wakana Matsumoto (松本若菜) as Natsuki Mogi
Anthony Wong (黃秋生) as Bunta Fujiwara
Daoming Chen (陳道明) as Kozo Hoshino
Simon Yam (任達華) as Toshiya Joushima
Jay Chou's assistant has already confirmed that he will be both acting in and directing Initial D 2. As you can see from the cast list, the storyline will be most likely taking place in Initial D Fourth Stage where Project.D challenges the Purple Shadow. Besides the confirmation that the film is being in production, there is no other further information, but it's believed that the movie will be released in 2015, on the 20th year since the debut of the first Initial D manga volume.
| Sources |
» 《寰亞電影二十周年》宣傳短片 |
http://youtube.com/watch?v=VxCMQu2x6-4
» 头文字d2 百度百科 |
http://baike.baidu.com/view/4439534.htm#2
» 寰亞電影 Media Asia Distribution Ltd |
http://facebook.com/MediaAsia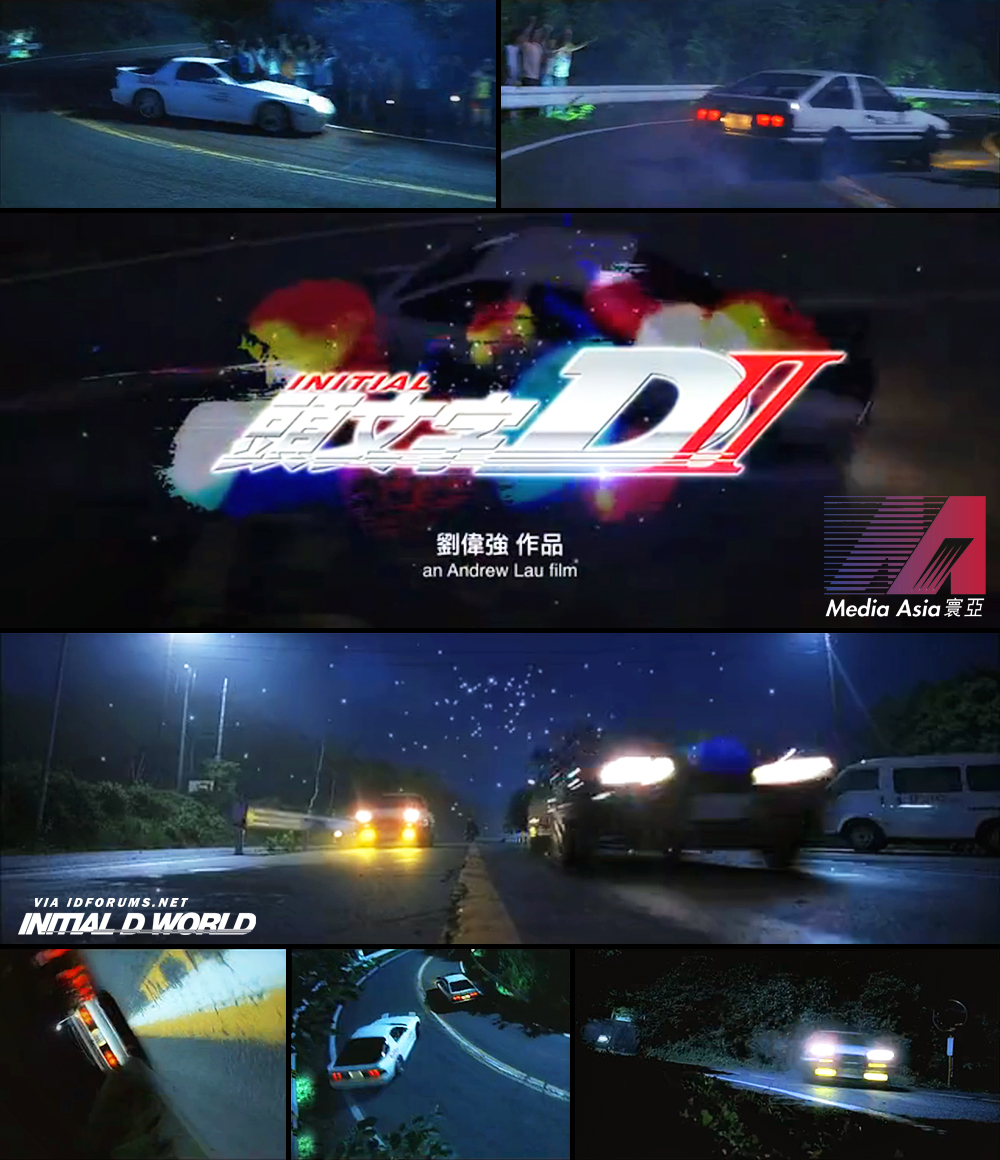 Image size reduced, original size: 1000 x 1160.
Click here
to view the image in its original dimension.