Well, part one of the past two weeks updates. Two race weekends in a row kinda makes you cherish every second of relaxation time you can get, especially when you bring a car back from the first weekend needing some work.
So, two weekends ago was Gridlife Midwest, which included Round 2 of their Track Battle series. I went in slightly behind the lead in season points, but was confident in the car despite being unsure of what competition would hold and having as less than perfect tune on the car.
Friday began with a practice session that was... Interesting to say the least. I spent a majority of it chasing a Toyota Starlet with a 4AGE swap VERY closely, which was a tad nerve wracking considering his brake lights were inop. At the end of the session I noticed the car was running quite warm; near the 260F range for coolant temps which is close to boiling at my system pressure. I kicked the heater on full blast and the needle plummeted back to normal, so it was a relatively false alarm that I attributed to the general heat and my close following distance messing with air through the radiator. Times were poor due to traffic.
Second session was qualifying for run group/order, and I broke the class track record I set last October by 2 tenths of a second. Unfortunately, a lap later, that was invalidated as the STi that had dropped classes knocked another 8 tenths off. The battle was on. However, the overheating issues returned.
Final session on Friday was the first competition session, and by then with the heat I was only getting one solid lap out of the tires before they'd get greasy. I knew I only had one shot per session for the rest of the weekend and had to make it count, combined with the cooling issues the car was having. And make it count, I did. A hero lap put my pace at a blistering 1:42.860, another new class lap record, and one that would stick for the rest of the weekend; I would not be able to go any faster.
The remainder of the weekend was spent rubbing elbows and trying to resolve my overheating issue besides my failed attempts at going faster. I watched as the RWD cars in my class slowly caught up, and two, a Corvette and a Mustang, were able to post times faster than me. So I won my drivetrain, but not my class overall. I have a less than comfortable lead overall currently, but need to put up a good show in Chicago in just under two weeks to hopefully increase my comfort level in the points chase.
Sitting in grid wait to go run, photo courtesy of QuickTrick Alignment Tools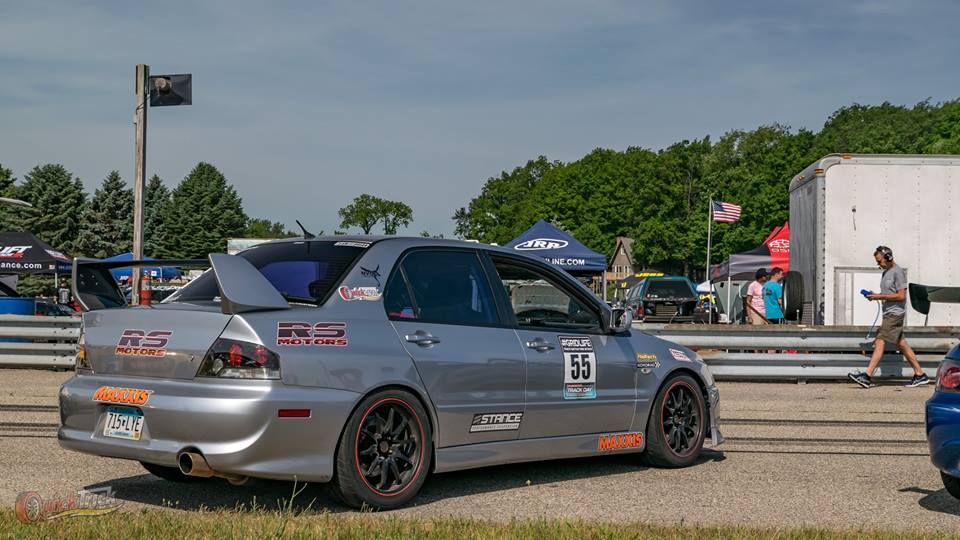 On track in Turn 1 Saturday, courtesy of sponsor Stance Suspension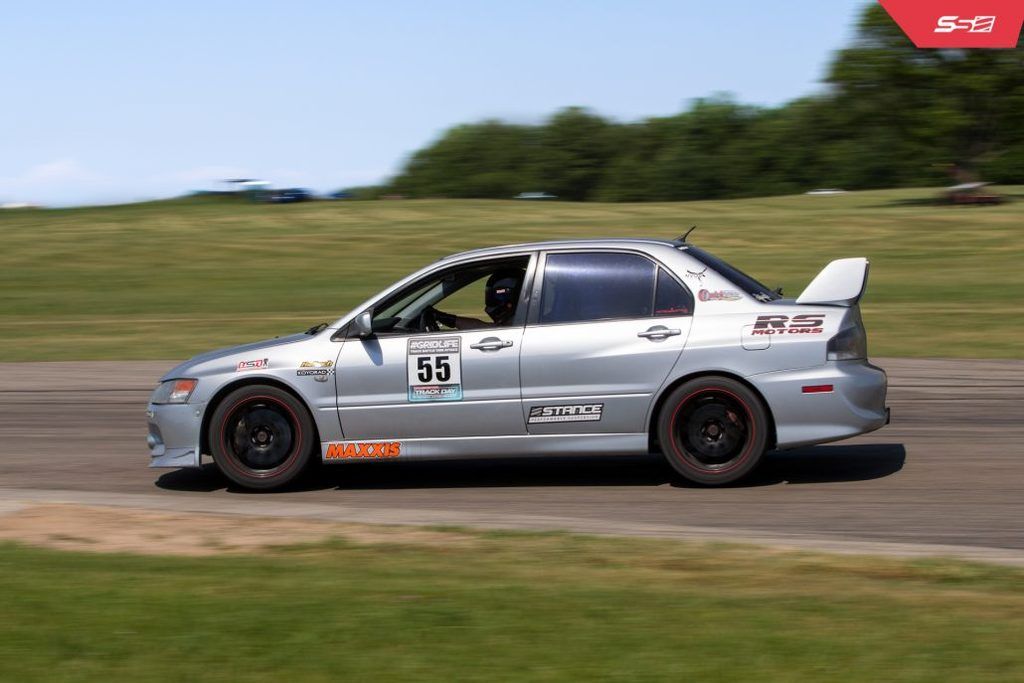 Friday evening, relaxing in the paddock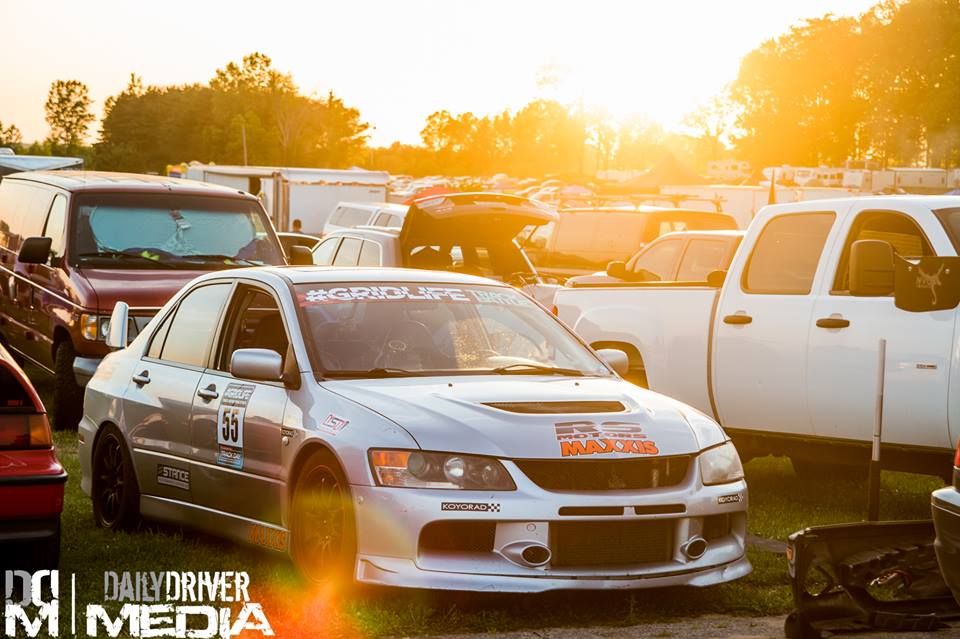 About to find some slip angle after hooking a tire inside the curb. Channeling my inner Takumi.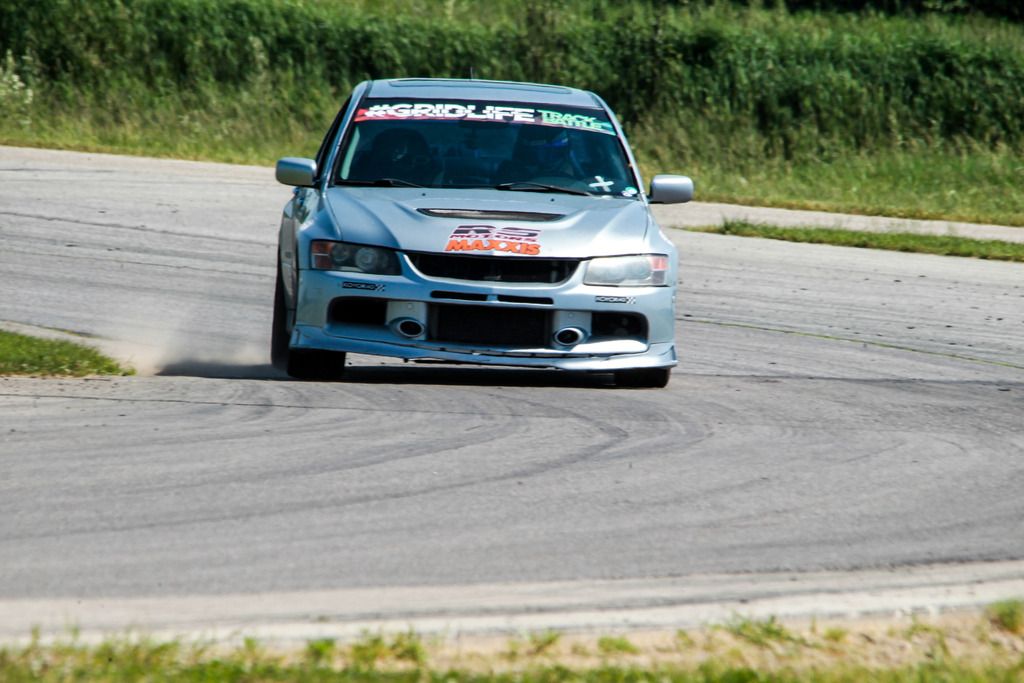 Using all the track
The obligatory trophy photo.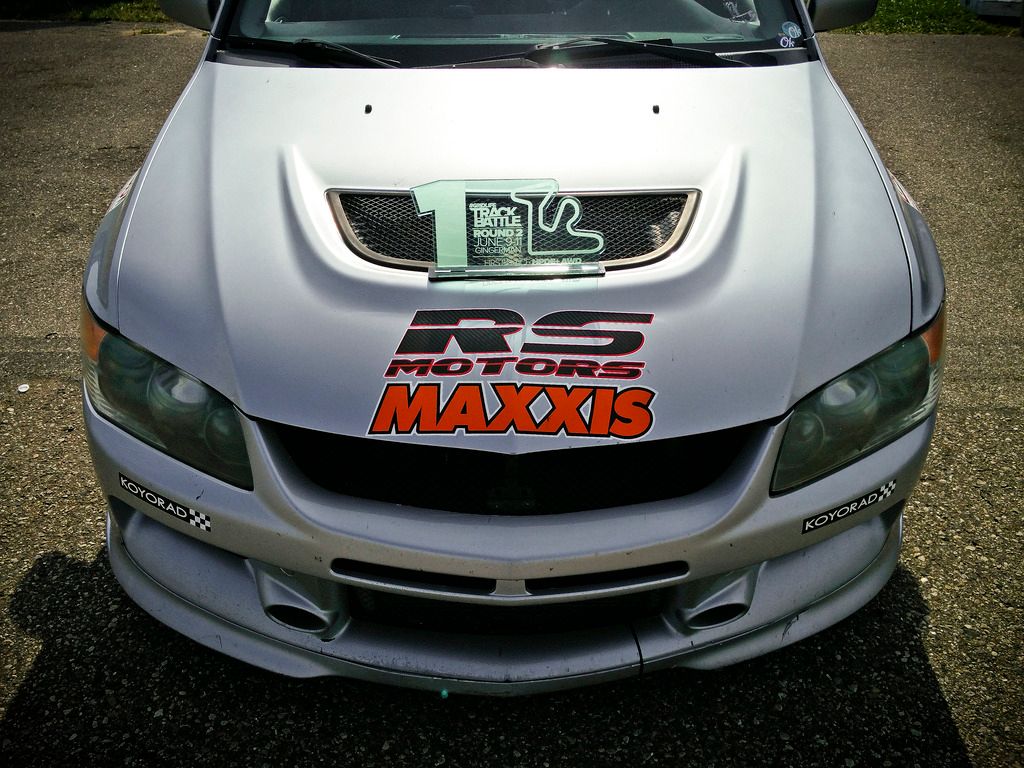 So, on Sunday, I was (somehow) able to get a buddy's RaceCapture working in the car to grab some telemetry. I haven't gotten it to work consistently since, mainly because the software is absolute trash so it won't become a staple by any means, but I did find some interesting data in the process.
The car pulls 1.16Gs under braking, and as per the above image, up to 1.23Gs in the corners. For a less than ideal street tire and no aero, those are definitely solid numbers that tell the data side of the success of this car. Color me impressed, I've done good.
Last but not least, I'll cap this post off with the record-setting lap.