First insert credits and start the game as normal. Choose Factory which will bring you to the Factory menu.
Alternatively, just press View Select when the game is in advertising mode and then choose the leftmost option. Insert your card when prompted.
I assume you are familiar with this part.
To buy D-Coins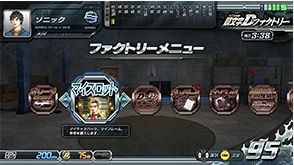 At the Factory menu
(above picture)
, go to third option from the left.
You get to choose between 12, 40 and 75 Dcoins to purchase. Choose which one you want and insert the required credits. After purchase, you will be taken back to the main Factory menu again
(second image)
. You may keep doing doing this until you have enough Dcoins. Prices may vary based on arcades.
How to purchase avatars
From the Factory menu, choose the second option from the left.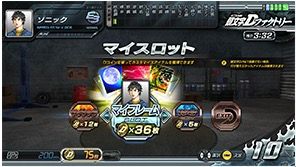 At this screen, choose the leftmost option to buy an Avatar roulette spin.
They'll let you spin a roulette and where it stops is the parts you get.
Keep in mind that some items here like are not given during normal gameplay roulette Accessories like sunglasses and necklaces can only be acquired through this roulette.
The middle option allows you to buy a background roulette spin which allows you to give a background to your character's avatar picture. I would recommend buying at least one if you are tired of your default plain background.
The right option is for titles. Some players care a lot about them but I do not so I usually ignore them. It's those words that are above your name, sometimes in a flashy placecard. Personally I would recommend saving your money for the first two especially as your time there in Japan is limited.
=======
These steps are the for EXP version. I assume the JPN version is almost the same if not exactly identical save for having less English text than some of the screenshots here.