「もう、サンダルなんか履かない」"I won't wear heels anymore..." Mako said to herself with pain before leaving the parking lot where she met Iketani for the first time. That episode left an impression in many people's mind and it continues to.
Take Japanese Initial D fans Maya and Yuki for example, they have been fans of the series for a long time. Recently, they got together and cosplay as Mako and Sayuki in an Initial D festival hosted by D`z Garage Racing Cafe.
This is one of the best Mako & Sayuki cosplay I've ever seen. From the Sileighty, to the clothing style in the manga / anime, you can tell the passion they have for Initial D.
Even though Initial D ended several years ago, it continues to inspire generations of people. Here's to hope we get to see more and more of these events, so Initial D continues to live on in spirit.
| Editor's Note |
The Sileighty Maya and Yuki pose in front of belongs to a friendly Initial D fans named Akemi, who is a car enthusiast. She is also a huge Initial D fans. Yuki is a car show model and does anime cosplay on the side. One day, Yuki asks Maya to try cosplaying as Mako, and it totally worked. Back in November 2017, a photo of them posing in front of the Sileighty went viral on social media platforms. It received so much praise, it gives them the confidence to continue doing similar cosplay like this. Check out the source links below to follow them.
| Bonus Images |
» Mako checking the S13 |
https://i.imgur.com/oxpek4J.jpg
» Mako posing next to S13 |
https://i.imgur.com/0Fwb6oR.jpg
» Mako reenact the scene from First Stage |
https://i.imgur.com/EeW9Ov3.jpg
» Sayuki hanging out with Mako |
https://i.imgur.com/BMpSTYL.jpg
» Impact Blue glamour shot |
https://i.imgur.com/Lh0HQPq.jpg
| Sources |
» akemiのプロフィール - みんカラ |
http://minkara.carview.co.jp/userid/228508
» Impact Blue Cosplay (@_y0410) | Instagram |
https://instagram.com/p/BdwLQ2WBbkn
» yuki (@BIGBONG) | Twitter |
https://twitter.com/BIGBONG
» 碓冰最快"姐妹花" — 佐藤真子&沙雪 |
http://www.sohu.com/a/207189348_99972688
» RacingCafe D`z-garage |
http://dzgarage.com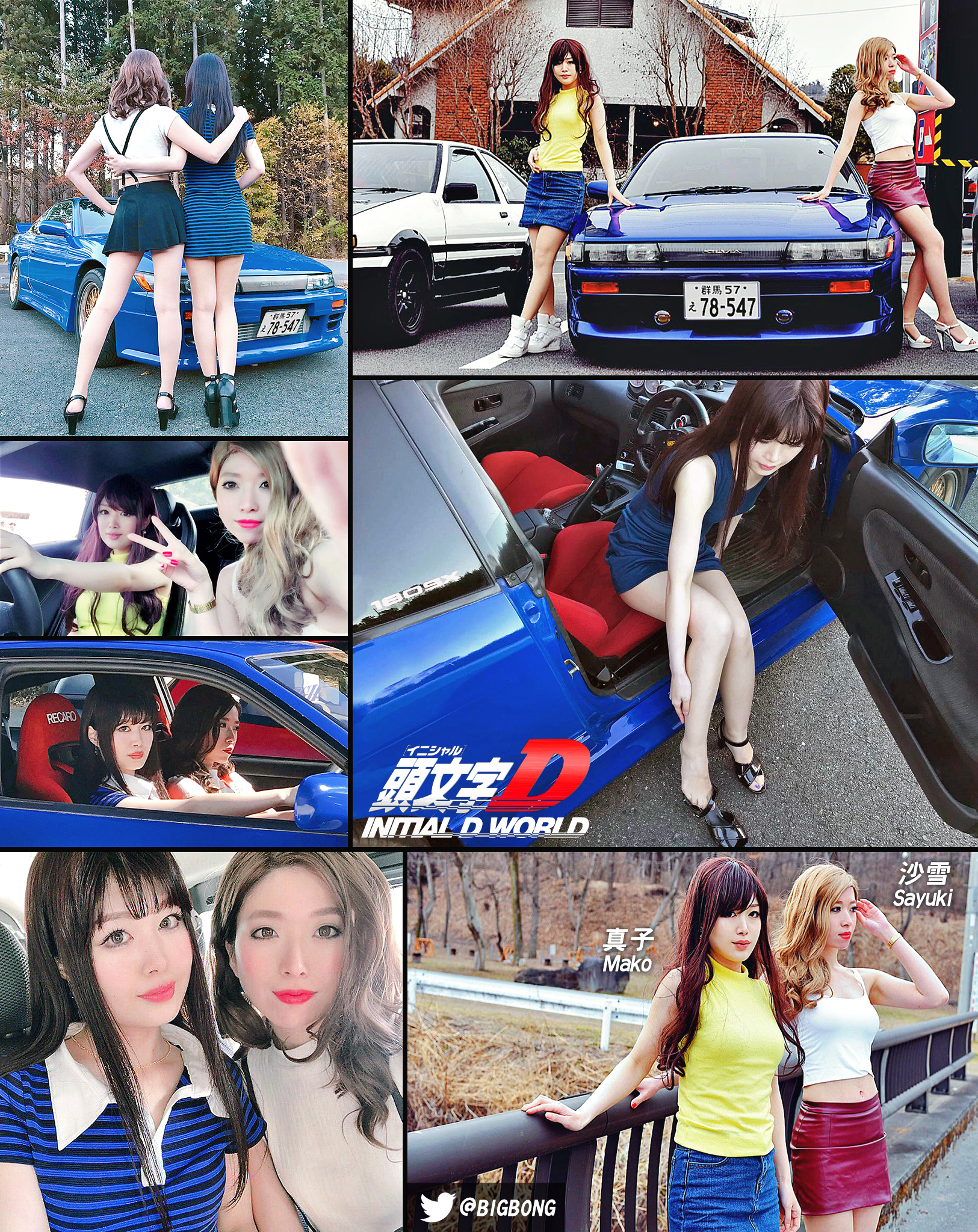 Image size reduced, original size: unknown.
Click here
to view the image in its original dimension.