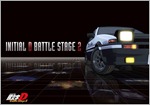 I am really pleased to see how smooth the radio station is running. If you haven't already check out our radio broadcast, I strongly suggest you take a quick look at it.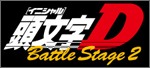 Aside from that, Initial D Battle Stage 2 was finally released in DVD format on May 29th, 2007. Thanks to AE86Takumi, one of our members on the forums, for uploading a sample video of Battle Stage 2. Click
here
to download it. We
strongly
encourage you to purchase it using one of our affiliate links
( YesAsia | Play-Asia )
if you like what you see. Doing so will help out our server cost and support the original author of the work at the same time. But if you don't feel like downloading the whole video, we've also uploaded the 8-minute-long trailer video which can be found from the
Initial D Fourth Stage Non-Stop Mega Mix with Battle Digest
DVD for you to sample. Simply click
here
to download it.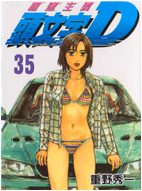 Great news for the fans who are following the manga series.
Volume 35
was just released last month on the 19th, the
Chinese version
was released three days ago in Hong Kong. BiBi, one of our forums members, was kindly enough to provide us with some of the high resolution scans of Vol.35 in Chinese
(High Quality - 27MB | Medium Quality - 15MB)
. However, there are still no English scanlations available at this stage. If you want to keep yourself updated on the English subtitled version of Vol.35, I advise you to keep checking our
forums
as most of the Initial D news are being released there first hand.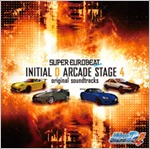 And yes, there will be a new Initial D album coming and to be released on
June 27th, 2007
. It is the
Initial D Arcade Stage 4 Original Soundtrack
. You may pre-order it using one of our affiliate links.
( YesAsia | Play-Asia )
Song listing for this album will be provided in the next update. That's all the Initial D news for now. And I apologize for lack of update during the past few weeks, I am quite busy as of late. Hopefully I can devour more time on the site in the upcoming summer. Thanks for all of your support.