Hmm... I
am
indeed using the right login information you gave in your post. See, it's not working. I can only log in trough Firefox and then, files have "â??" in the filename so I can't download. Screenshot from Firefox showing Super Eurobeat vol.03 :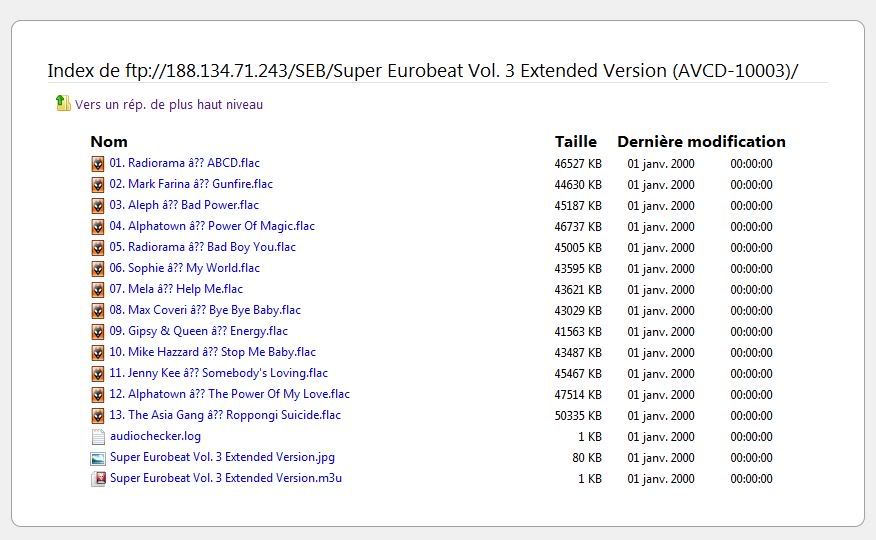 Image size reduced, original size: 876 x 540. Click here to view the image in its original dimension.
Two choices from here :
1. Allow the login to connect through the client version of FileZilla or create an account for that only.
2. Rename your files so there are no more "â??" in the filenames.
Later.