This just in!! We've confirmed just minutes ago the official release of Initial D Fifth Stage!!!! It will be aired on a pay-per-view basis on Perfect Choice TV (Animax HD) on November 9th, 2012. For more information, please refer to:
http://www.perfectchoice-pr.com/initial-d/
Stay tuned for more information by checking our forums!!
http://idforums.net
Details:
After six years of impediment, the latest Initial D installment will be broadcast as the Pay-Per-View on Animax (Perfect Choice Premier) exclusively before the DVD release. The broadcast schedule will be different to that of Fourth Stage. It will air
TWO episodes every month
. For example, Fifth Stage Episode 1 - 2 will air on November 9th; Episode 3 - 4 will air in December and so on. Each viewing will be ¥840 ($10.69) for two episodes. The official theme song will be performed by the group M.O.V.E. (
http://electropica.com
)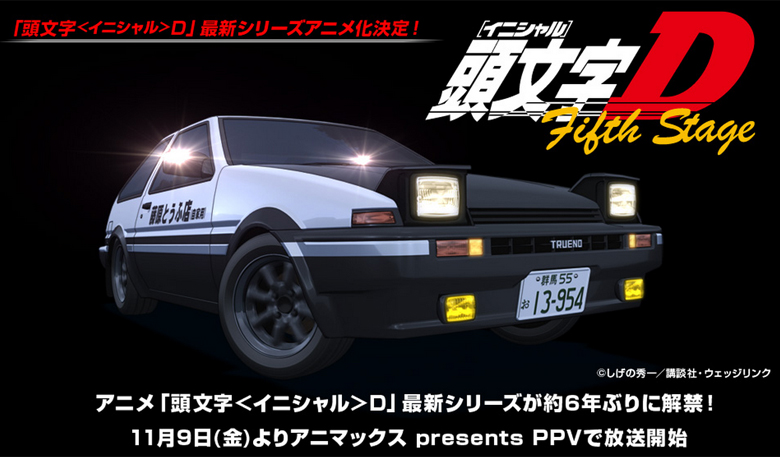 Image size reduced, original size: 780 x 457.
Click here
to view the image in its original dimension.
For latest updated information on Fifth Stage, be sure to follow our Fifth Stage official discussion thread:
http://idforums.net/index.php?showtopic=44541
This post has been edited by Perry on Aug 6 2012, 10:07 AM