The one year contract for the hosting is almost over. I'll need to pay for the server again in January 2004. Since I am a full-time college student (still looking for a part-time job), I don't really have the money to pay for the forums again. So what I am really asking is that if you can donate a little money for the forums. I am sure if everone donate a little bit, we'll make it. Our goal is to get $120 USD before New Year's Eve. I hereat thanks in advance to people that are kind enough to make a donation for the forums.
So click on the button and donate for the forums today !

Here's a short tutorial I made for the people that don't know how to use PayPal.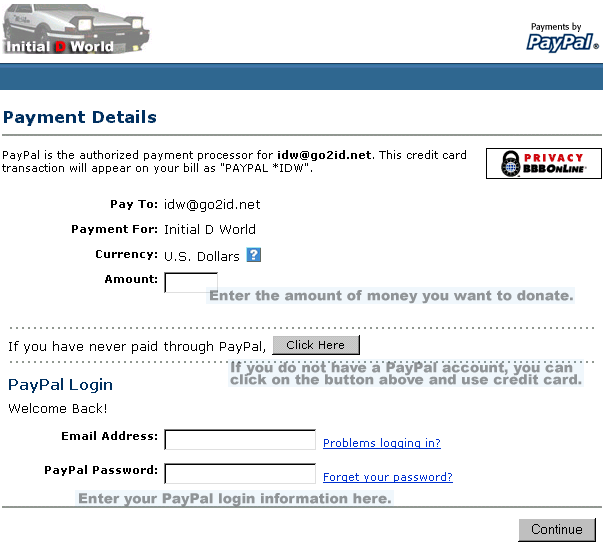 You can use credit card to donate too !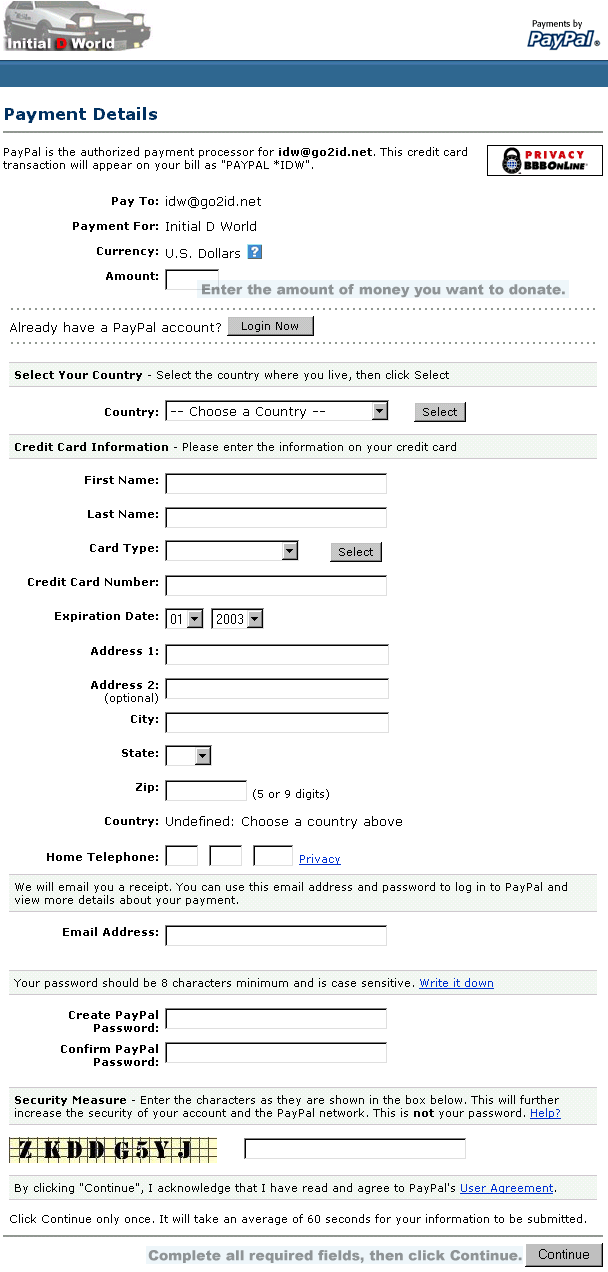 UPDATES:
Date / Donor / Amount
Oct. 5th / ImprezaSTi27 /
$10.00
Oct. 5th / Solid Snake /
$20.00
Oct. 6th / kamui /
$10.00
Nov. 7th / Evolution /
$5.00
Dec. 7th / Jackadeal /
$75.00
Thank you very much !
Amount Donated:
$120.00
Amount Remaining:
$0.00
Amount Needed:
$120.00
Deadline:
December 31st, 2003