Some pictures of lorikeet I took while at the Louisville Zoo yesterday...
These birds are very pretty, since they're very colorful...These particular birds at the exhibit were trained to land on people's heads and everything...I didn't have any land on me (One did land on my dad's head, but my stupid camera took too long to turn on before it flew away), but they did enjoy the human company, especially for those with nectar...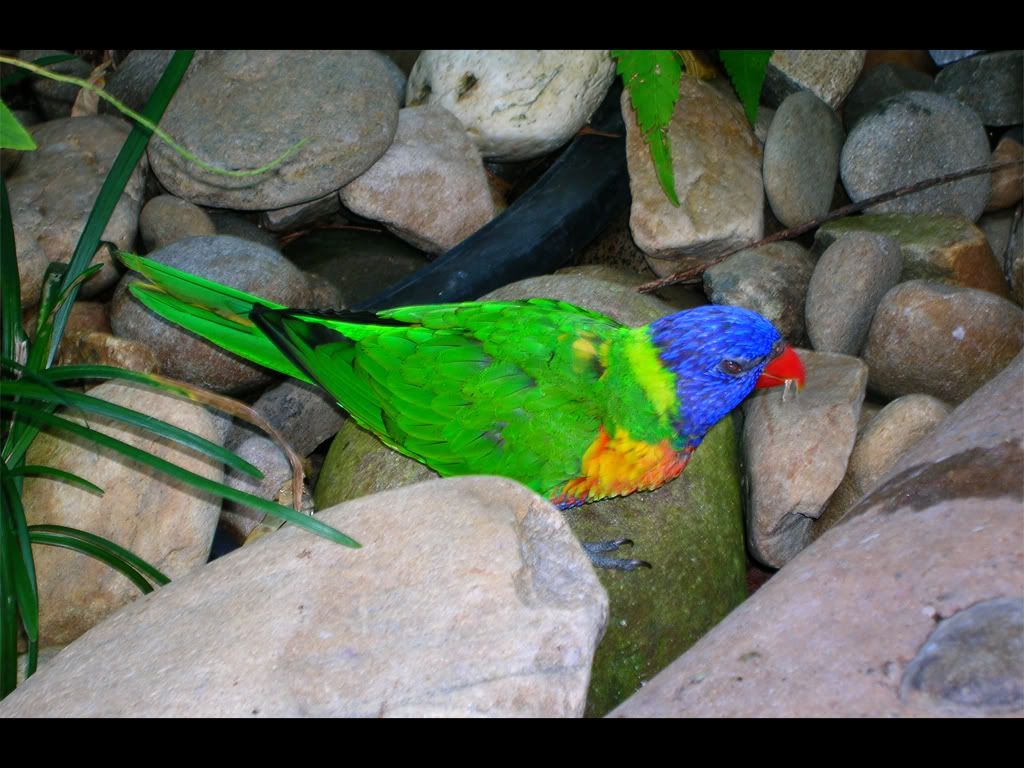 This bird kept getting onto the walkway, which isn't good for the lorikeets, since they might accidentally get stepped on...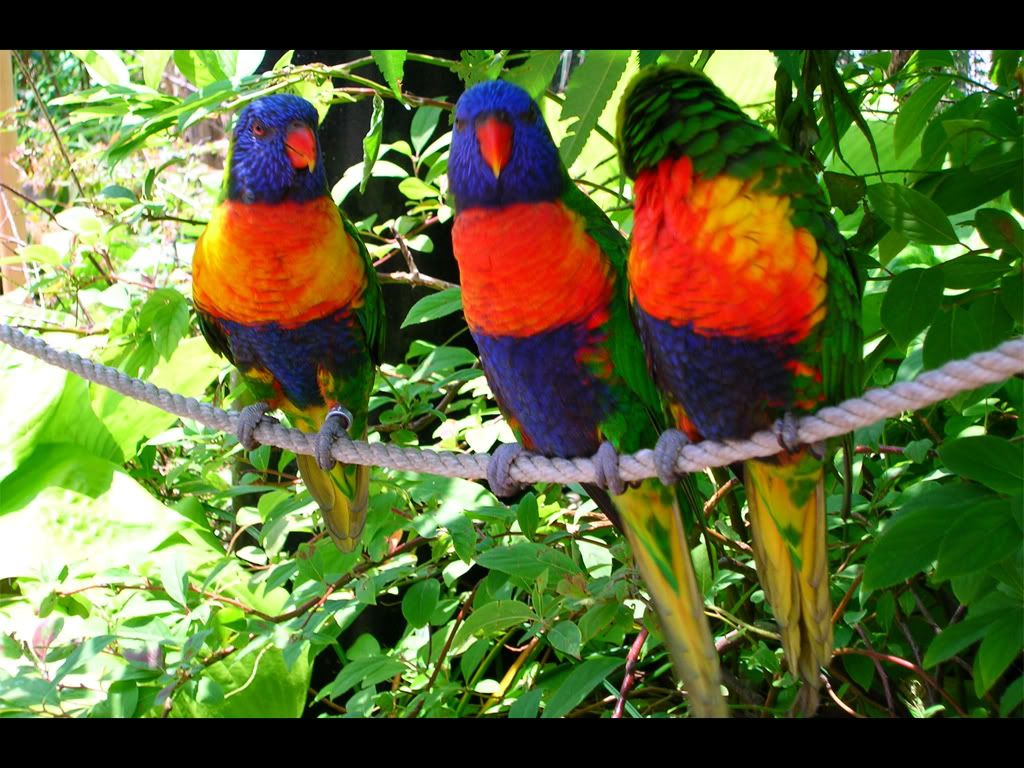 There was a forth bird in this "group", but he was far off to the side and didn't join in with the others...Moments after I had taken this picture, the four of them got into a bird fight...