The 東京オートサロン2018 (Tokyo Auto Salon) is in full swing. Started yesterday (12th), the annual auto show takes place in Makuhari Messe, Chiba City for Performance and custom dress-up parts and technology display. The event is hosted by the Nippon Auto Parts Aftermarket Committee and last for three days (Friday, Saturday and Sunday)
This year they have a MFゴースト (MF Ghost) booth that specifically promotes the latest work from Shuichi Shigeno, the author of Initial D. As we reported couple days ago, MF Ghost is a work based in the near future (202X) and focus on a young genius driver named カナタ (Kanata), who just graduated from a UK racing school. His purpose of coming to Japan? To take the fastest title in MFG, which is a motorsport competition in the storyline.
Be sure to check out videos of car show models dressing up (cosplay) as MFG Angels as portrayed in the manga. Judging by the resources and efforts Young Magazine is putting into this, it seems they are serious about the success of this series. Let's hope the series get animated in the near future.
| Videos |
» Yume Hayashi showing us MF Ghost Vol.1 |
https://goo.gl/a818Hz
» Yume Hayashi dressing up as MFG Angel |
https://goo.gl/2h8U2b
» Ken Block drifting |
https://goo.gl/Yw7sF1
| Sources |
» TOKYO AUTO SALON 2018 | 東京オートサロン公式サイト
http://www.tokyoautosalon.jp/2018
» 新公道最速伝説『MFゴースト』公式 |
https://goo.gl/eFaVQh
» みんカラスタッフブログ |
https://goo.gl/ToHGPA
» 早くも実写化? |
https://goo.gl/e8mxiF
» 林ゆめ (Yume Hayashi) | Twitter |
https://goo.gl/FnEYFY
» 東京オートサロン Twitter Search |
https://goo.gl/2XpNrC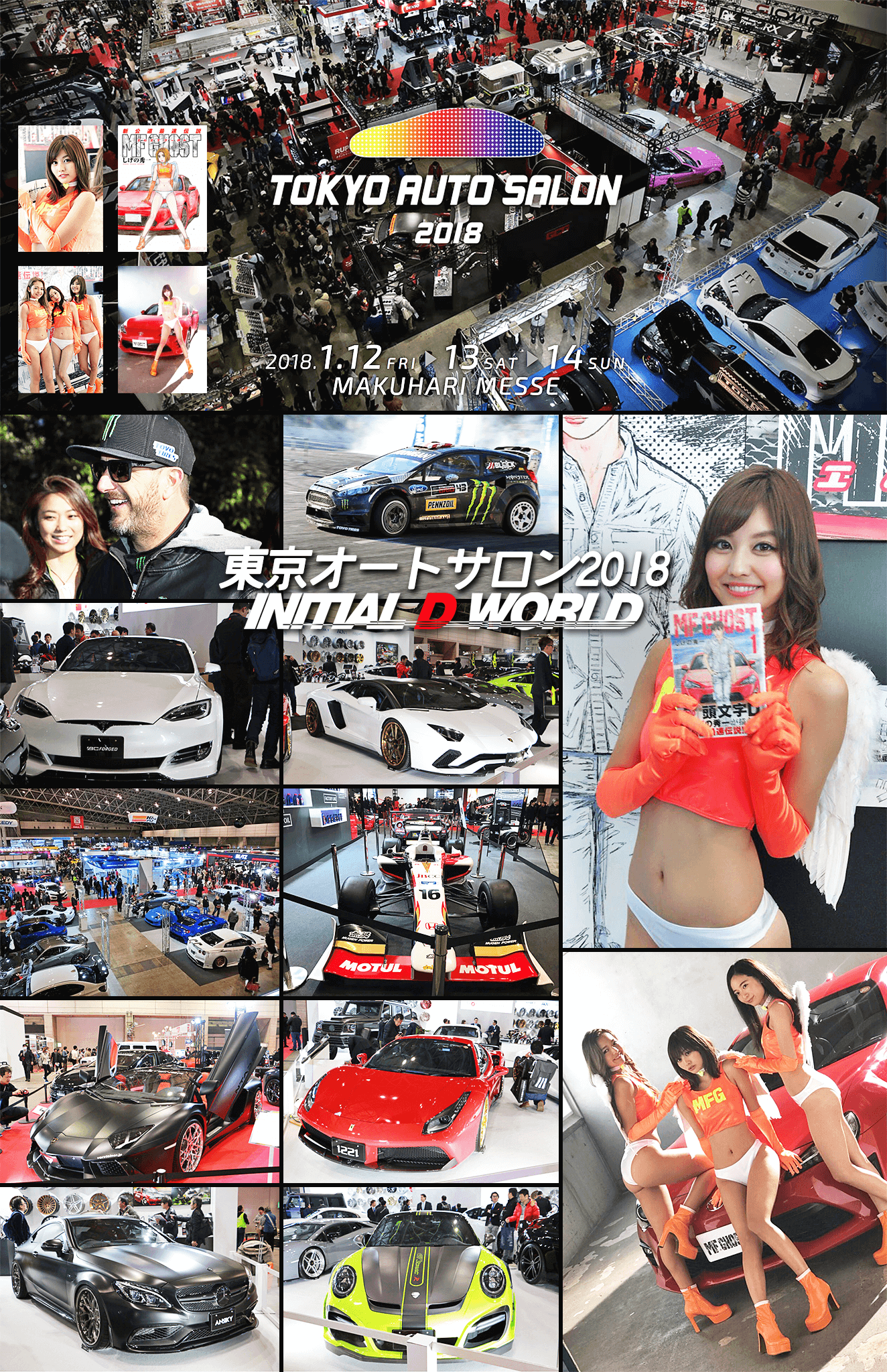 Image size reduced, original size: 1324 x 2048.
Click here
to view the image in its original dimension.