Its steer realy well and turns in awsome and hides the weight of the engine realy well. but as with anything it can be improved. Plan is about -3.5 camber and 9 deg caster should be better.
Plan is redrill strut top out to allow less camber and slot hole forward so i can reduce castor
Rear plans are 4340 cv ans shafts, e36 rear cover/mount which has two mounts unlike e30s that only have a single offset mount, raise diff 10mm to reduce cv angle and raise inner trailing arm 15mm to reduce camber and move it back 3mm to allow more toe in to be ran
Also remake bottem radiator brakets and maybe some front flares
And just for a laugh for everyone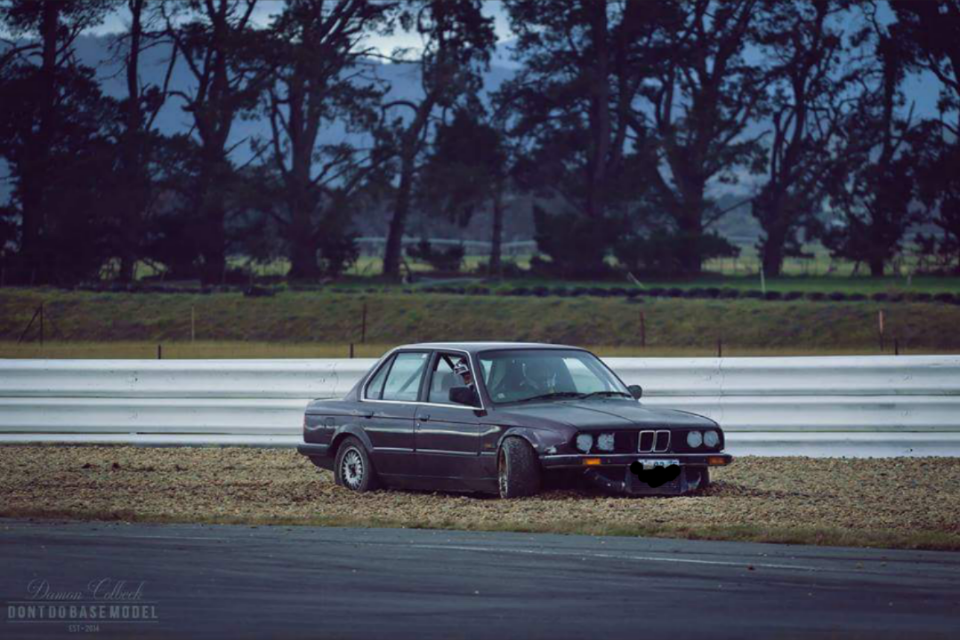 Image size reduced, original size: 960 x 640.
Click here
to view the image in its original dimension.
[ Post made via Mobile Device ]