Yeah a lot has happened the last two weeks, I wish I had a decent camera to post pictures more often. I did get a call from my good friend today to go pick up my front bumper with the new down force set up! Excited and cant wait to see the improved difference

And an update for everyone who follows this thread, 2 weeks left till my first race (03/30)! Getting tuned next week, i'll post a pictures of my car on the dyno and numbers my car gets. I really hope to make 300whp even though I am satisfied with the speed I have right now. All the purchases I have done this winter for all dedicated for cooling and handling purposes, once I feel quicker or if something goes wrong with the engine then i'll do some engine upgraded mods.
Lowering the car tomorrow 1" - 2.0" depending how the slicks fit. Hauling the car to Innovative-Garage this week to get the race alignment / corner balance so I can have put on the dyno like I explained up above.
And here are some crappy cell phone pictures.
Picture of the new Mishimoto radiator and my friend helping me change out the Spark plugs, of course went with iridium NGK 1 step colder.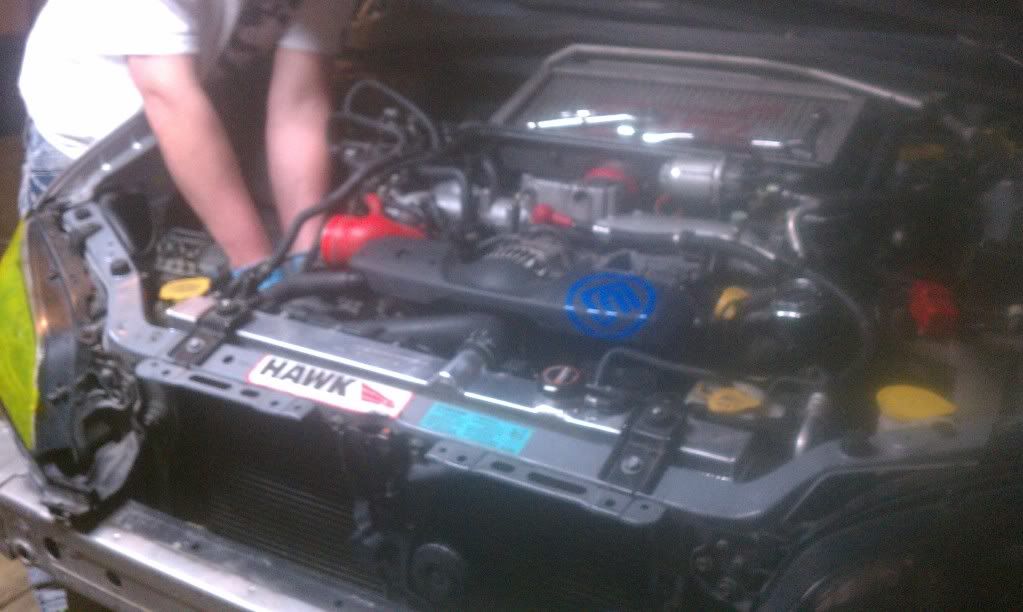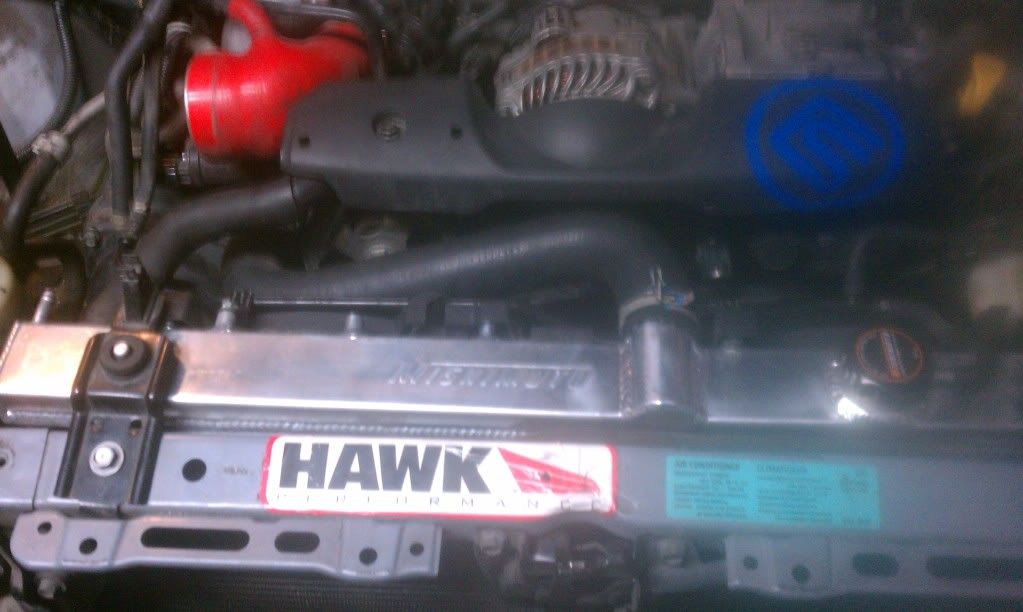 Box of the Mishimoto radiator and my RPF-1's done from getting powder coated.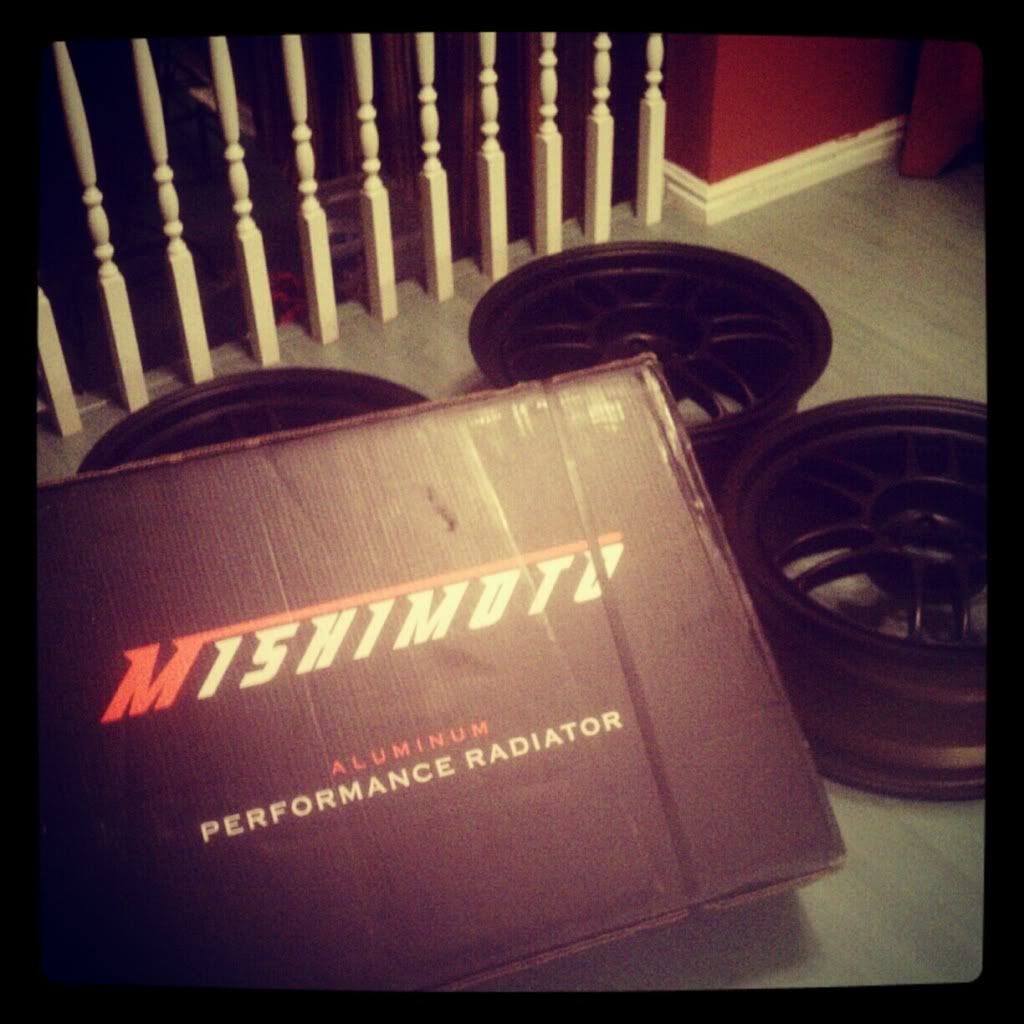 My new Corbeau seat, I did receive the Corbeau 5-point harness this week as well but haven't taken any pictures of it yet.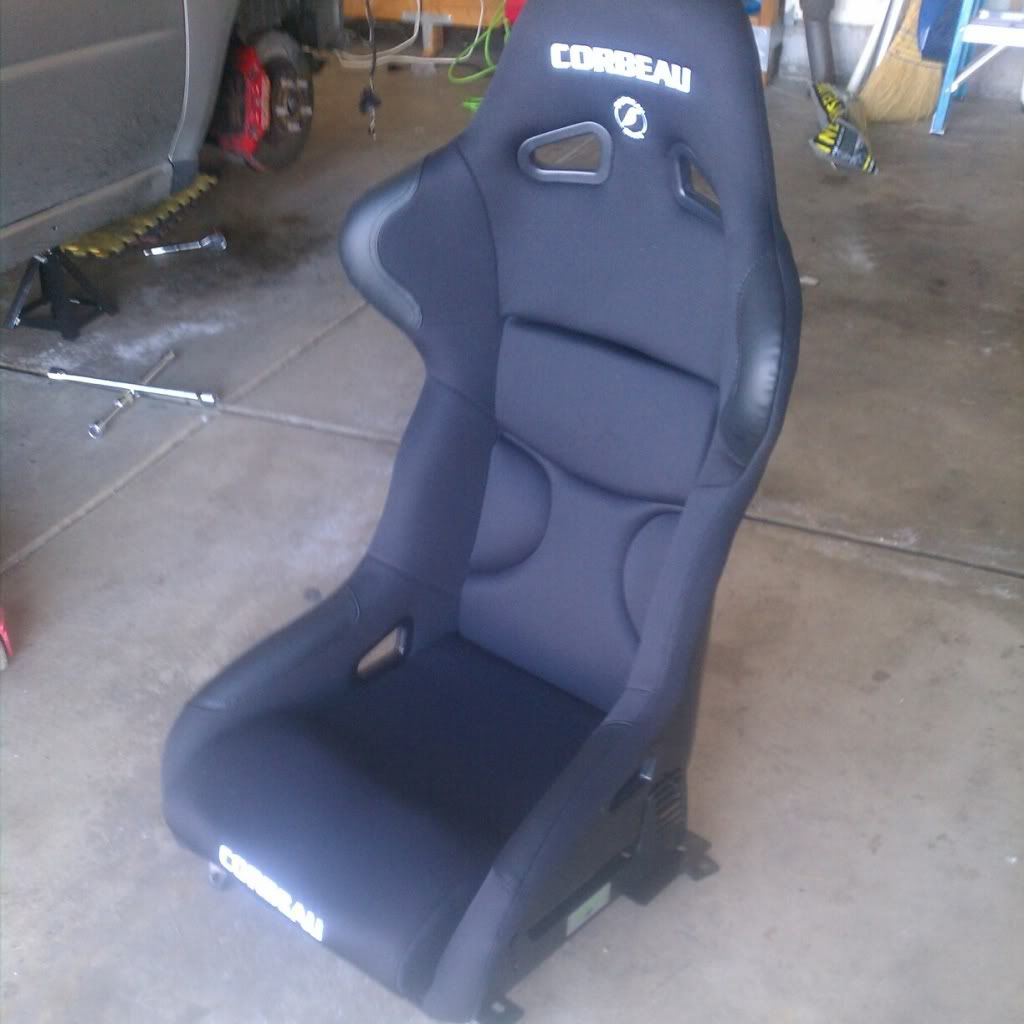 This post has been edited by FC_spec on Mar 16 2013, 09:57 PM