Another paycheck, another improvement!
Here's a look at the T0RCHED springs. Check out those burned through sleeves!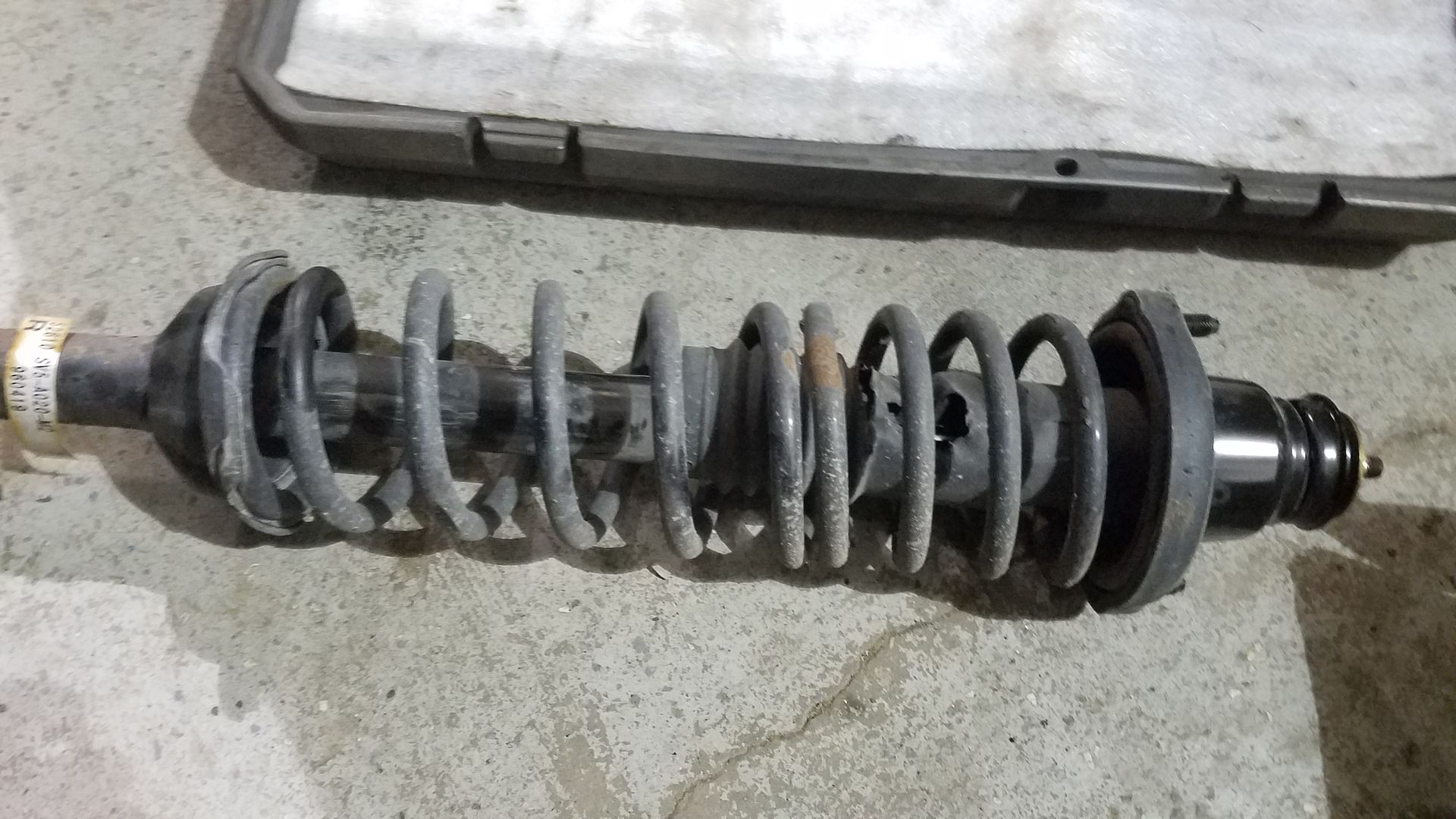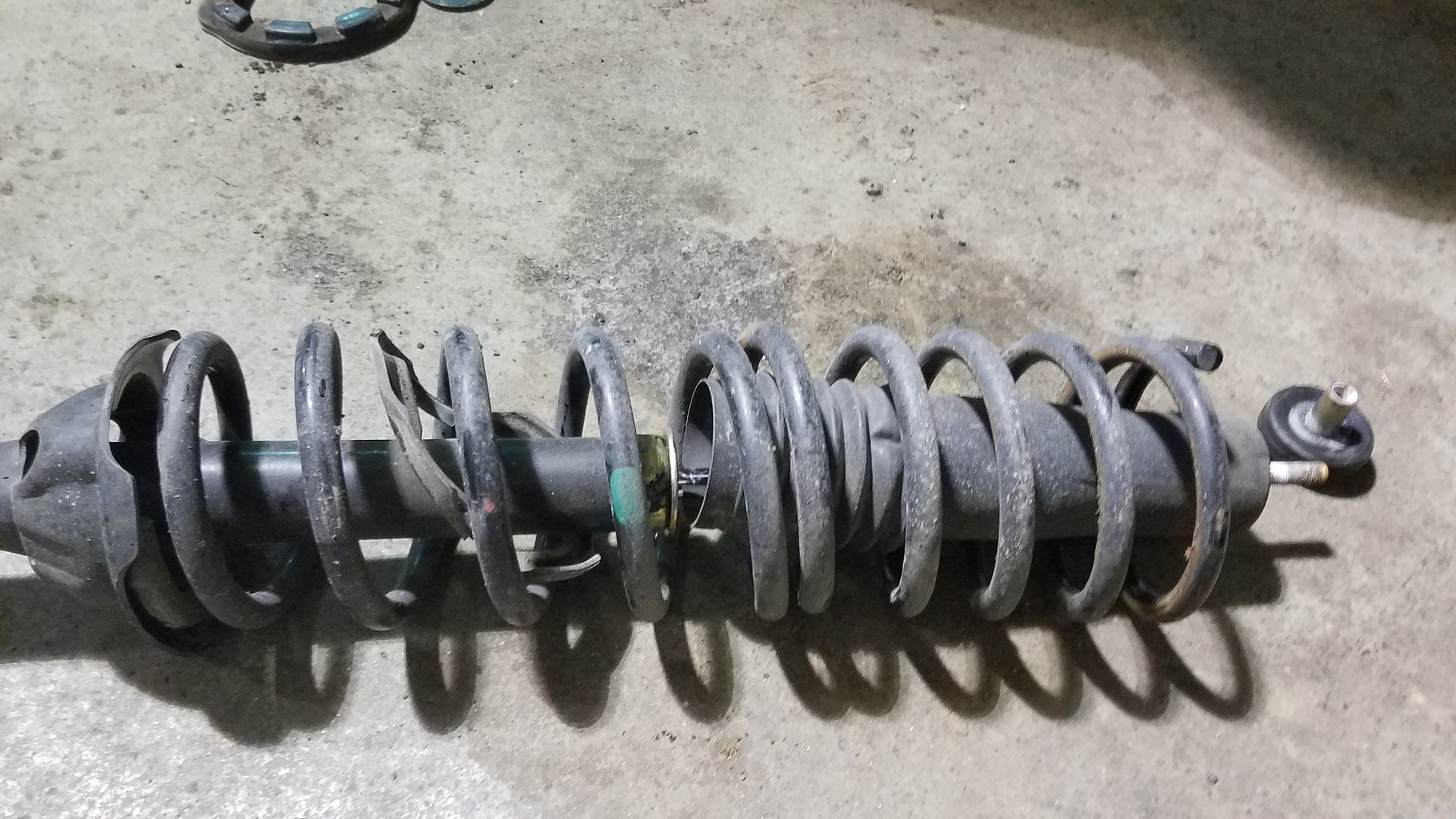 Fucking hell. Good riddance to bad rubbish.
Here's the new ones installed!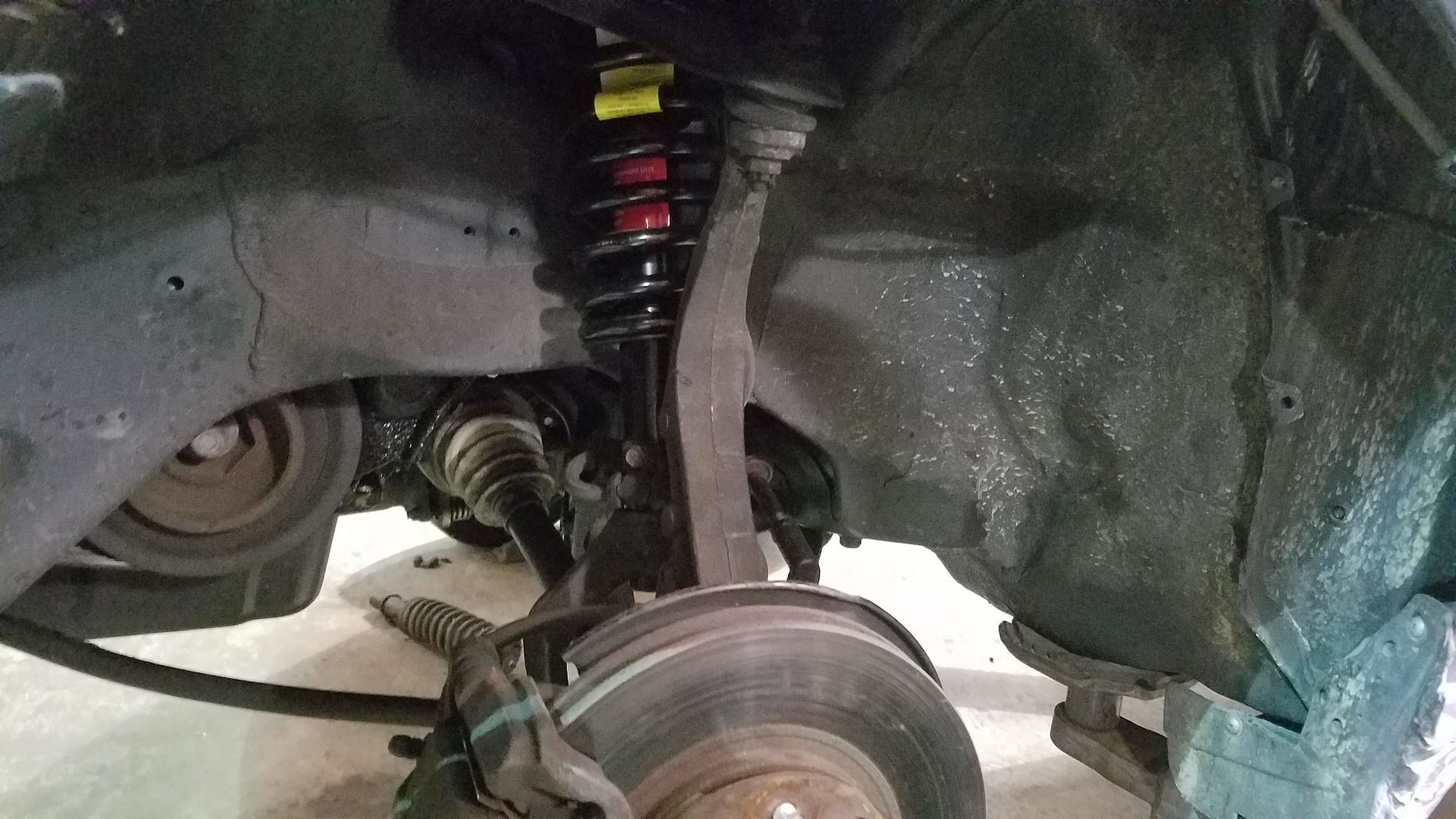 So hype to drive Claire home

mechanic had a hold up removing one of the old struts, so I'm still at the shop. Probably going to buy him some smokes for staying late. Guy's a trooper. He said today,and he's sticking to his word.
And yes, I know, the drums. Hey, one thing at a time, okay? Besides, one of the studs was missing and since changing those kinda sucks, I'll go all in for drums, shoes and wheel bearings and fix problems before they begin.
Right now I have to worry about that bit of antifreeze seeping down my oil pan, provided by a water pump leak.
Oh, did I mention the water pump is driven by the timing belt, and the f22b2 is an interference engine?
Yeah, the STEERING RACK BRO is going to have to wait a few more weeks. T_T
[ Post made via Mobile Device ]