It was never clear whether or not Takumi is part of Akina Speedstars. In Initial D First Stage, Takumi did represent Speedstars to battle challengers on numerous occasions though. Regardless, Takumi will always find comfort in driving on Mount Akina for that's where it all started and that's his root. However, the root is just the root. One does not always go back to its root, that's why we didn't see much of these supporting cast (Iketani, Kenji and Itsuki) in Fourth Stage.
Most of the time when we see them in later stages, it would just be them talking about the past or thinking about how Takumi is racing for Project D. That's part of growing. You do not always get to be with your friends. One who is comfortable with staying in their root will not make it far in their dream.
Initial D taught us about dare to dream and not be complacent with what you've done so far. Like the saying goes, it is not about what you've done, it is about what you are doing and will be doing. Takumi has become such a legend because he truly followed his heart. Initial D inspired us through its simple and clear message that resonated throughout the series --- go confidently in the direction of your dream and live the life you've imagined.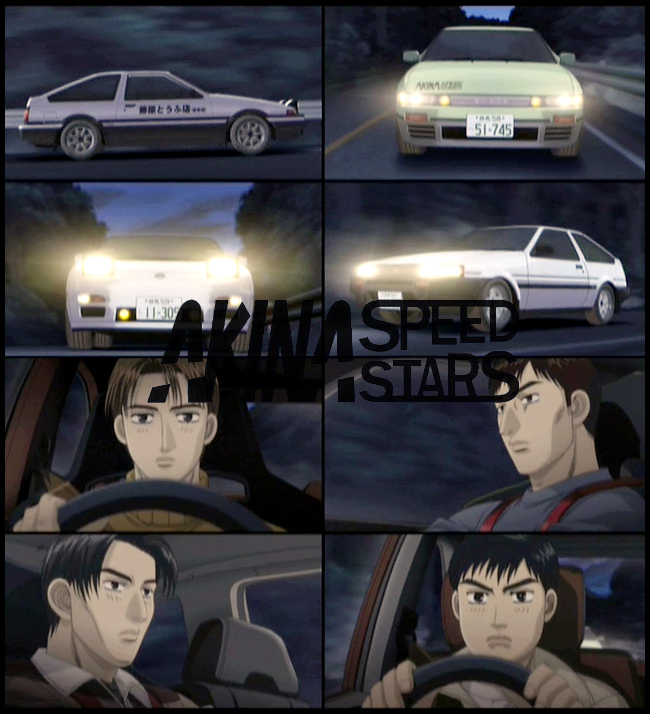 This post has been edited by Initial D World on Oct 15 2012, 01:13 AM