AUTOart, a very well-known name in the die-cast models community, is bringing the extremely popular PROJECT.D AE86 to outside of Japan. Yes, that means us overseas Initial D fans can finally get our hands on this beautiful work of art.
For many years, the AUTOart 1:18 Scale Toyota AE86 was made only available in Japan and few selected South East Asian countries. Those of us who are stateside weren't so lucky and had to pay big bucks to get them from auction sites like eBay and Yahoo! Auction.
No more of that nonsense! AUTOart is bringing the tuned-up version of the AE86 to North America this coming January. For a price of $170 USD, it is such a bargain when you consider the details they put into this model. If you have a nice digital camera, you can literally take hi-res photos and fool your friends into thinking you own a real AE86 from Initial D.
Without further ado, check out the pre-order link below if you are interested in getting one. They also have the largest selection of 1:18 die-cast models, be sure to check out their showroom:
http://autoartmodels.com/product.web.Showroom.do
| Pre-Order Link |
» TOYOTA SPRINTER TRUENO (AE86) INITIAL D |
http://autoartmodels.com/web/product/en/2151
Available by January 2014. Pre-order now for $170 USD (Shipping not included: $15)
| Editor's Note |
Please refer to this page to see if your country is on their list.
http://www.autoartmodels.com/web/en/aboutUs
Thank you!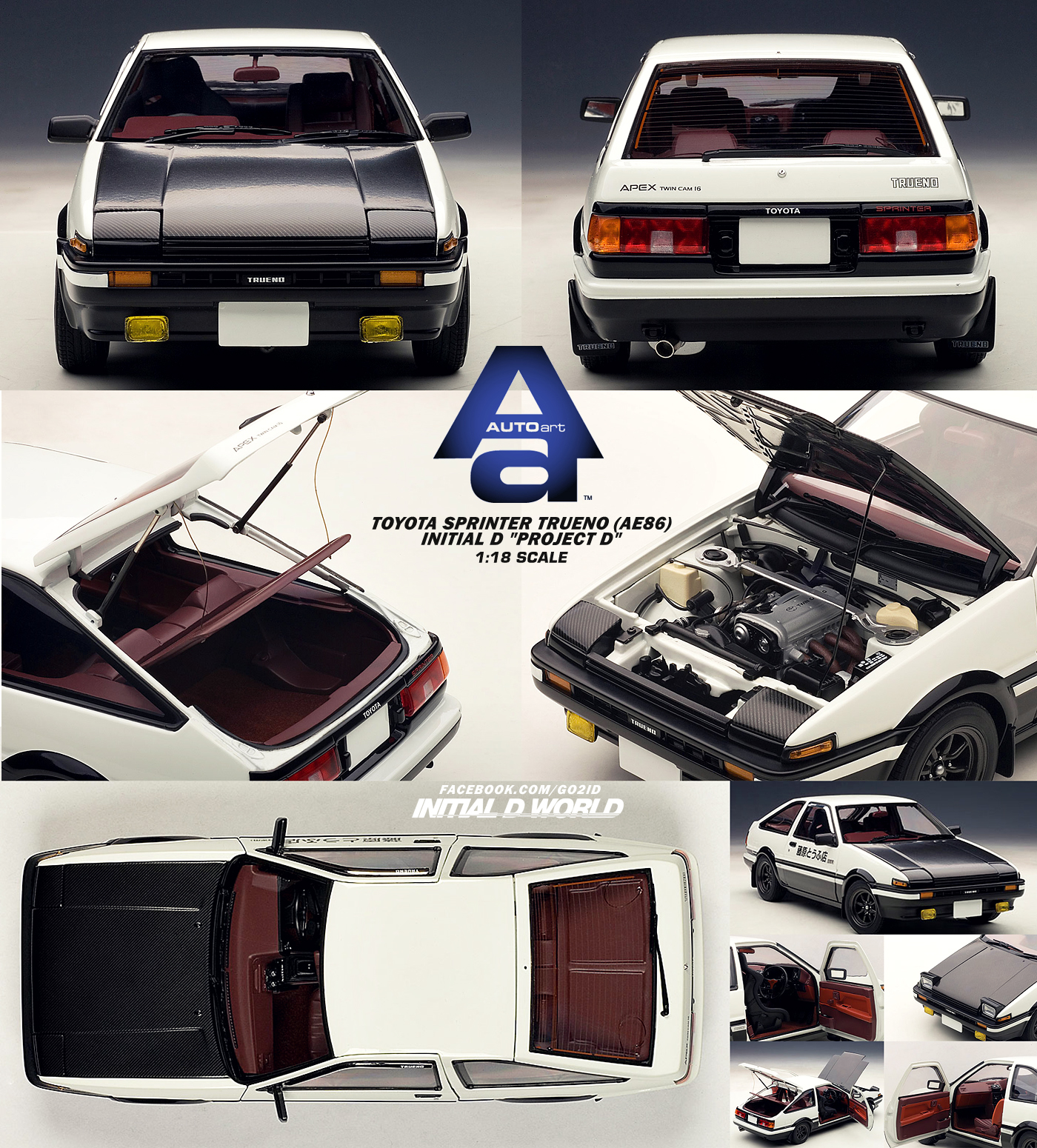 Image size reduced, original size: unknown.
Click here
to view the image in its original dimension.