Initial D Fourth Stage the anime showed us for the first time how aura looks like. It's this strong and distinct glow someone emits from their body. Of course, that's just a representation of how strong the opponent is. Initial D Fifth Stage will extend this to a whole new level. As shown in the manga and Arcade Stage 6AA, the car itself has wings!! It's certainly beautiful to look at. It's also a fascinating way to show how strong the opponent is, even more so than just radiating auras from the racer. However, it must be noted that they don't exist in actuality and that it is only in the first person's point of view -- a special, albeit exaggerated way the author is trying to convey how skillful Takumi has gotten.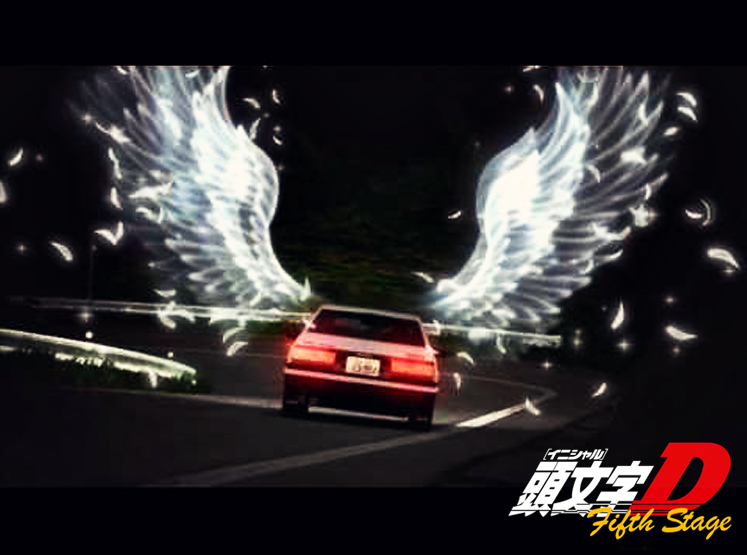 Image size reduced, original size: 747 x 555.
Click here
to view the image in its original dimension.