Motorcycles are rarely mentioned in Initial D. The most prominent mention had to be Kai Kogashiwa. In the series, it was mentioned that Kai's the fastest motorcyclist on Mt. Irohazaka before he transitioned to street racing in his MR2. There are numerous occasions where you can see motorcycles in the background but they are not related to any of the main characters. In this image, Shigeno showed us that he can put motorcycle in the series if he want to. It's not far-fetched to have a battle with motorcycles only. Being Initial D though, maybe we will never see anything like that, not even in a side story. It would certainly be refreshing to watch to say the least.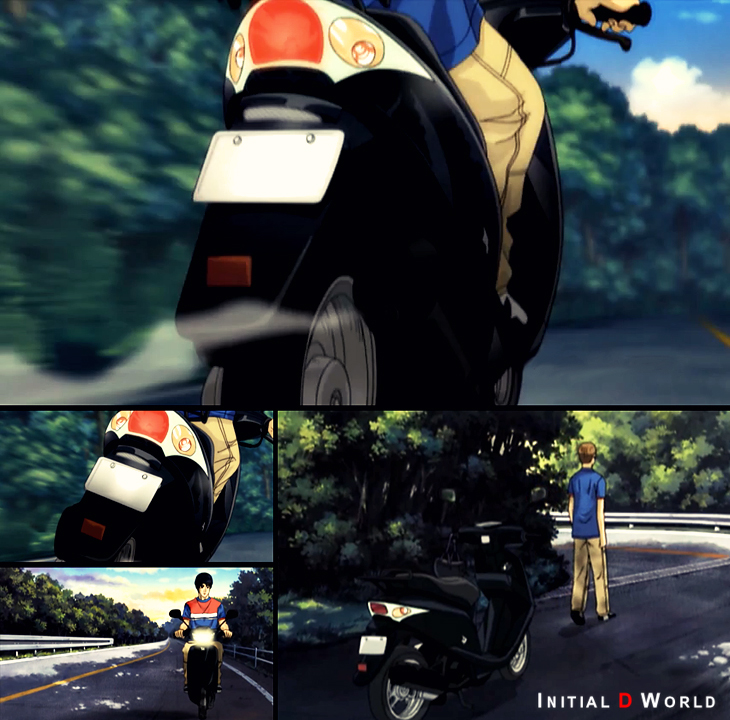 Image size reduced, original size: 730 x 720.
Click here
to view the image in its original dimension.