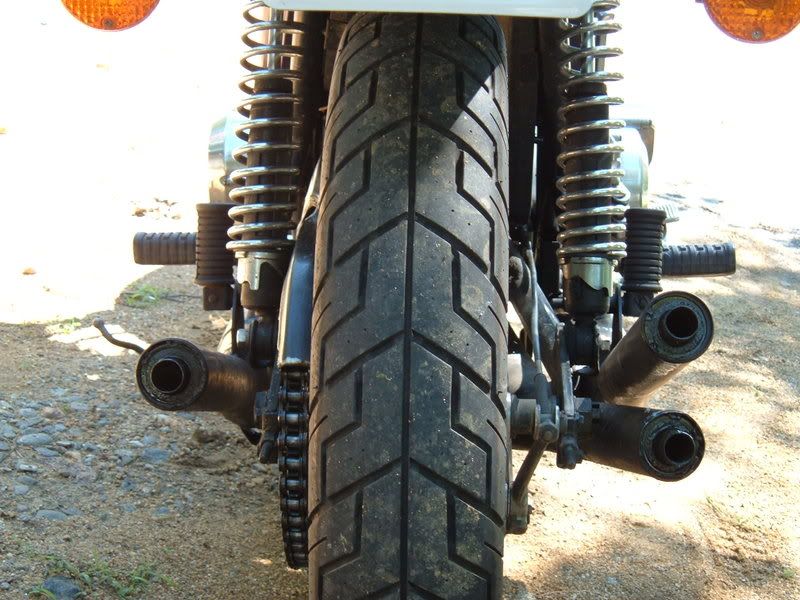 My father and I went halves on a piece of
instant death
fine Japanese
death
engineering from the '70s. My father has a history of
hooning
riding maturely and safely on old motorcycles, his favorite being the classic Kawasaki Triple. He owned a KH400 triple back in the late '70s which is the only bike he clearly remembers to this day. Well, this one is even bigger. It's a '75 Kawasaki H1 500 Triple.
It isn't very efficient; 20mpg at best. But, it's worth every penny in high-octane. Three expansion chambers send a great sound and a good bit of smoke into the air as the two-stroke powerplant winds up to a 9,000 rpm redline.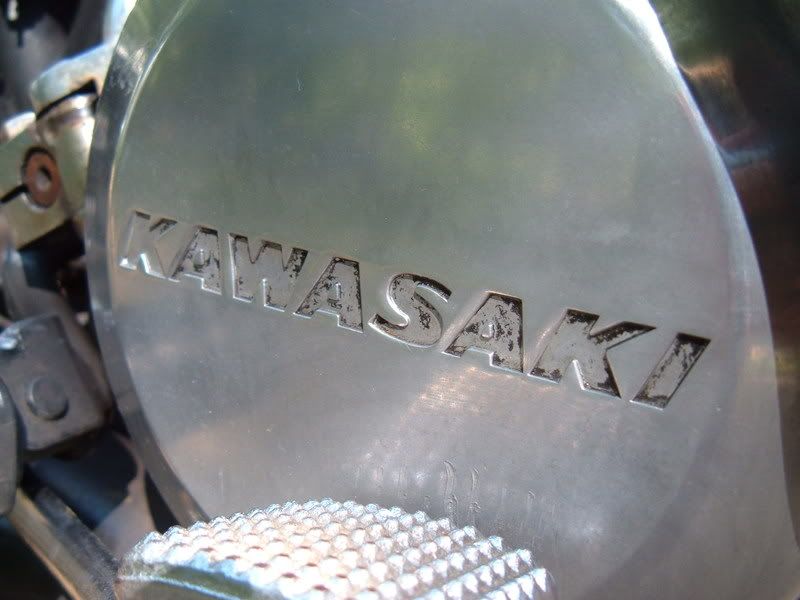 While pretty doggy at low revs, once that needle pushes past 5,000 RPM, it will rocket you in excess of 120mph. Pretty fast for a '70s bike. It will do effortless wheelies in 1st and 2nd gear. Pretty scary considering this is still a step down from the world-famous H2 750 "Widomaker" triple. This bike is the ancestor of the high-performance street machines most kids my age swoon over.
It is incredibly fast, incredibly loud, incredibly thirsty, incredibly nimble, incredibly
dangerous
fun and will leave many bikes beyond it's era in a cloud of smoke.
Honestly, I would not have it any other way.