So what is this new Teams Forum?
Well, all teams can now have their own thread which will be posted on initiald-arcade.com
http://www.initiald-arcade.com/teams.php
Much like the downloads section, the format goes like this:
Topic = Team Name
Topic Description = Website (include http://)
Post = Your Description
All the information will then be fed onto iDA
Here's what each part is for: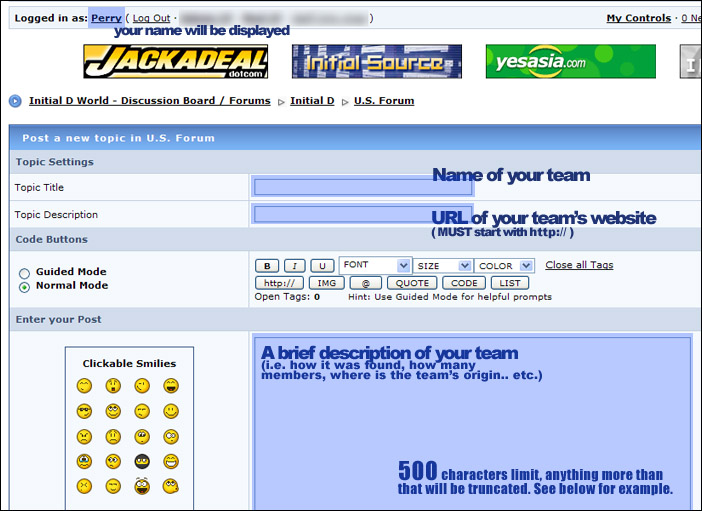 The information will be fed onto iDA's teams section -
http://initiald-arcade.com/teams.php
If you don't have a website for your team, you don't have to put anything in the description.
You can always go back to edit your post later on.
If you typed more than 500 characters in your first post in your thread, the post will be truncated for better viewing experience on iDA. The truncated version look like this. With a
[+] Continued...
link back to the forums.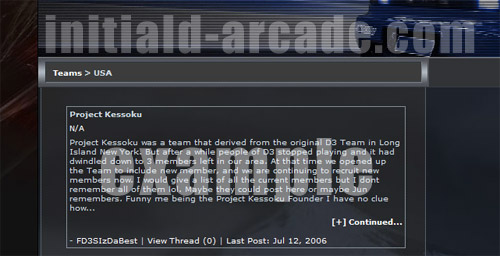 Non-truncated version: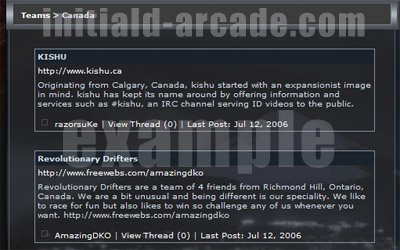 __________________
We do have future plans for this, it will probably grow to include many other games and feature a system kind of separate from iDA
USA will probably be split into west/centra/east in the future.
Any other questions/comments/concerns are welcome.
Thank you!
This post has been edited by Perry on Jul 12 2006, 05:51 PM