What the f**k are you talking about, you f**king nub? Distance, yes, but it's not the only defining thing...7.62x51mm is best suited for it's long effective ranges and large kinetic energy while the 5.56x45mm is best suited for it's higher muzzle velocity and lighter cartridge weight...Get your shit straight; And if you want the best of both worlds, get a 6.8x43mm...
Oh wait, I did...

"The post you are quoting is over 1526 days old."
Oh f**k, Edo Tensei! Thread necromancy, prepare for zombie infestation!

Given the slight increase in firearms purchases (Particularly with me and am3) and discussions of such, I suppose now is as any of a time to resurrect this thread to redirect to a more relevant thread...
Hmm...I dunno, how do we re-kick things off...Show your shit off?
DPMS Panther Arms Mod. A-150 carbine, chambered in 6.8x43mm SPC; 16" barrel, 25-round 6.8 magazine, forward assist, MIL-SPEC 1913 rail on the upper receiver...I affectionately have named her "Yūna"...

Pictures are taken when I first bought it; I really want to take some more artistic stuff with my rifle...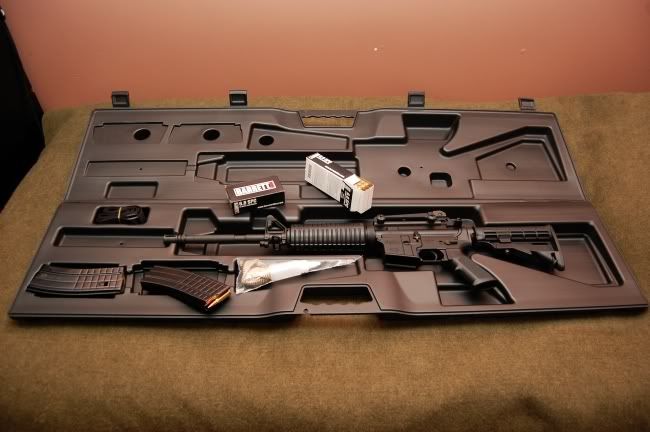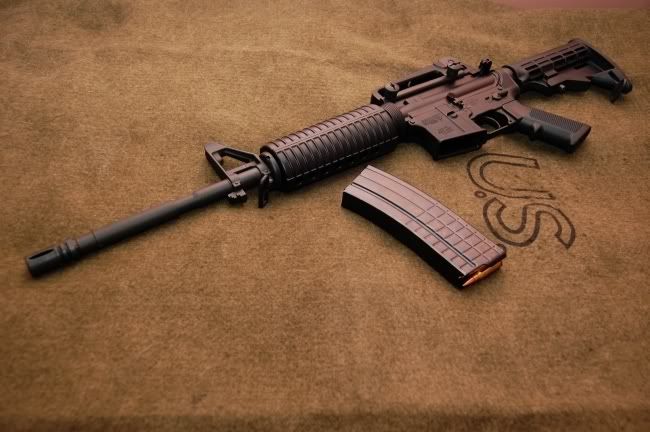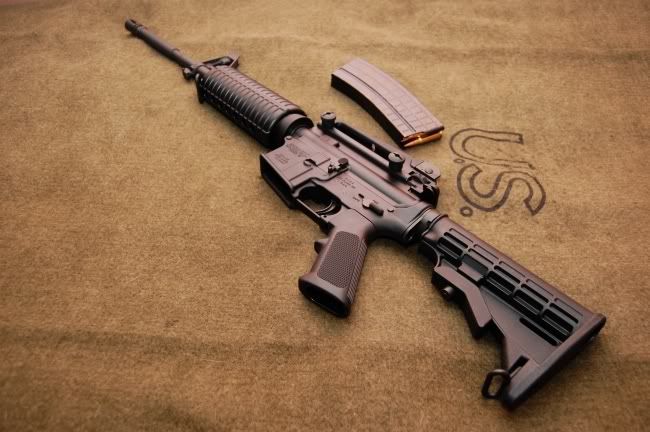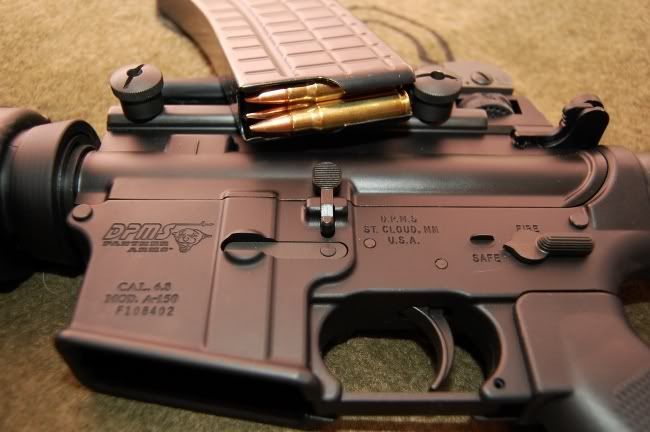 I've got a whole bunch of stuff planned for this rifle...For starters, I wanna get an upper receiver assembly chambered in 5.56mm so I can also fire off .223/5.56 with my rifle, in addition to the 6.8; That's my first ...Second thing would have to be an optical sight; A Trijicon ACOG would
really
be nice, but that might have to wait until next year's tax returns if I want to make it "affordable"...

Reflex sights are what I want to go for, but even something like an EOTech is pretty pricey, if only half of what an ACOG would cost...I might also plan on getting a quad-rail guard for the barrel, so I can use attachments with it, like a flashlight and a foregrip...Somewhere down the line, I might also give it a desert tan paintjob, the same thing I did with my airsoft CAR-15, in the same design as the M4 Carbine's default skin in Modern Warfare 2...
But I'm really getting ahead of myself...I really need to get an upper receiver first and do some dual cartridge shooting to familiarize myself with the weapon in live fire first before I decorate it with bling...