This is the cover art...more concept art to come.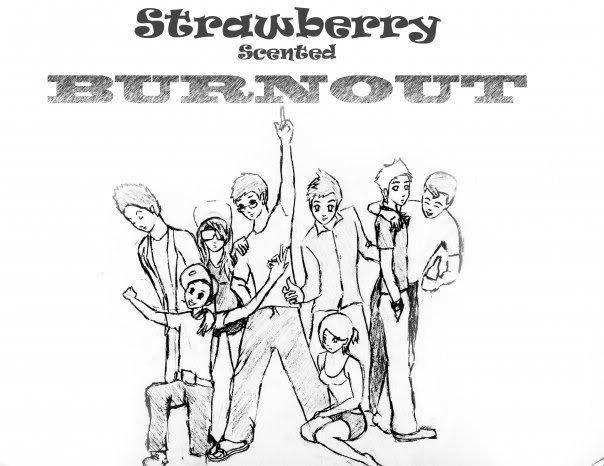 This comic is being written by yours truly, and the art is being handled by my homies Charlie and Kris S.
the one that drew that pic is Kris S.
EDIT: MAY 5, 2009. I pose a challenge to you artists of /idw/. Does anyone feel up to drawing the characters of Strawberry Scented Burnout? The work will be accredited to the artists, and shown on our website.
Edit May 8
Looking for an assistant webmaster to help with the HTML/PHP conversion for the website.
This post has been edited by twitchykun on May 8 2009, 10:53 PM