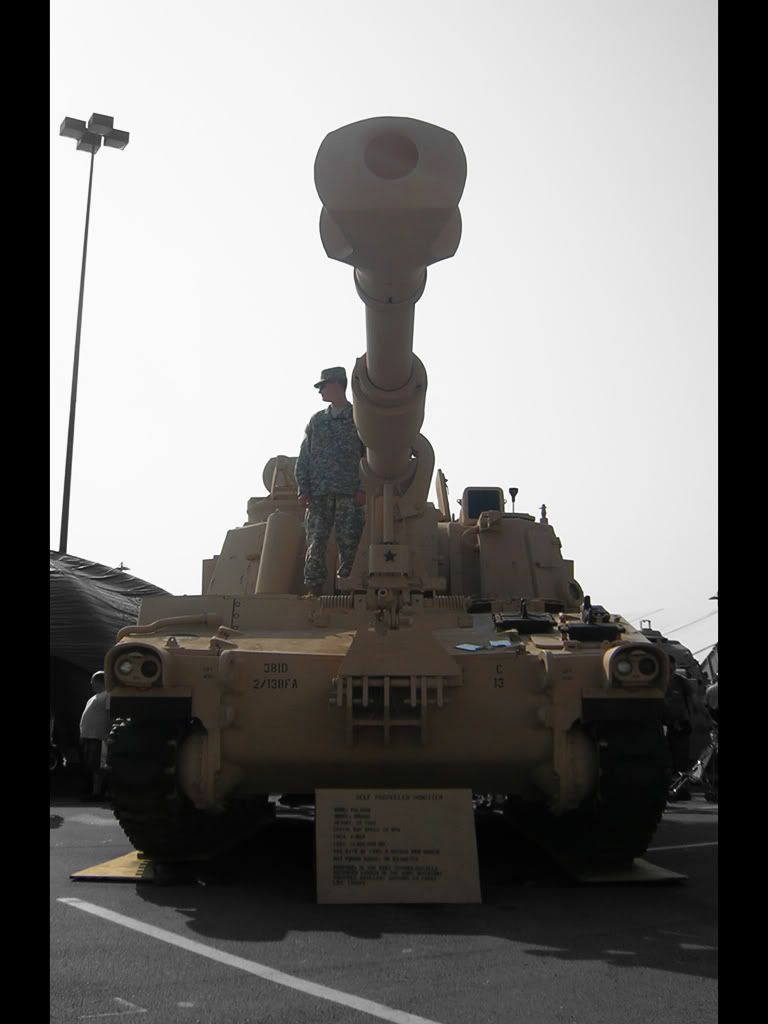 This is the M109A6 Paladin, a self-propelled 155mm howitzer currently in service by the US Army (Though other allied countries utilize the M109 and it's other variants, the M109A6 variant is the current version used only by the US Army)...
This was on display by the US Army National Guard at the 2007 KY State Fair...
This was the last sight many terrorists in Afghanistan and Iraq saw in their life before their death...
This is just a small piece of what the US military is about...
Oorah

This post has been edited by MidnightViper88 on Aug 24 2007, 11:02 PM