How many times does one have to re-watch Initial D to catch glitch like this? Share the mistakes you find in Initial D with us!
We whip up a quick meme for you to enjoy. Feel free to come up with your own. Have fun!

| Sources |
» Screenshots from Initial D First Stage Episode 14「進化するドリフト天才!」"Evolving Drift" and Episode 4「交流戦突入!」"Into the Battle!"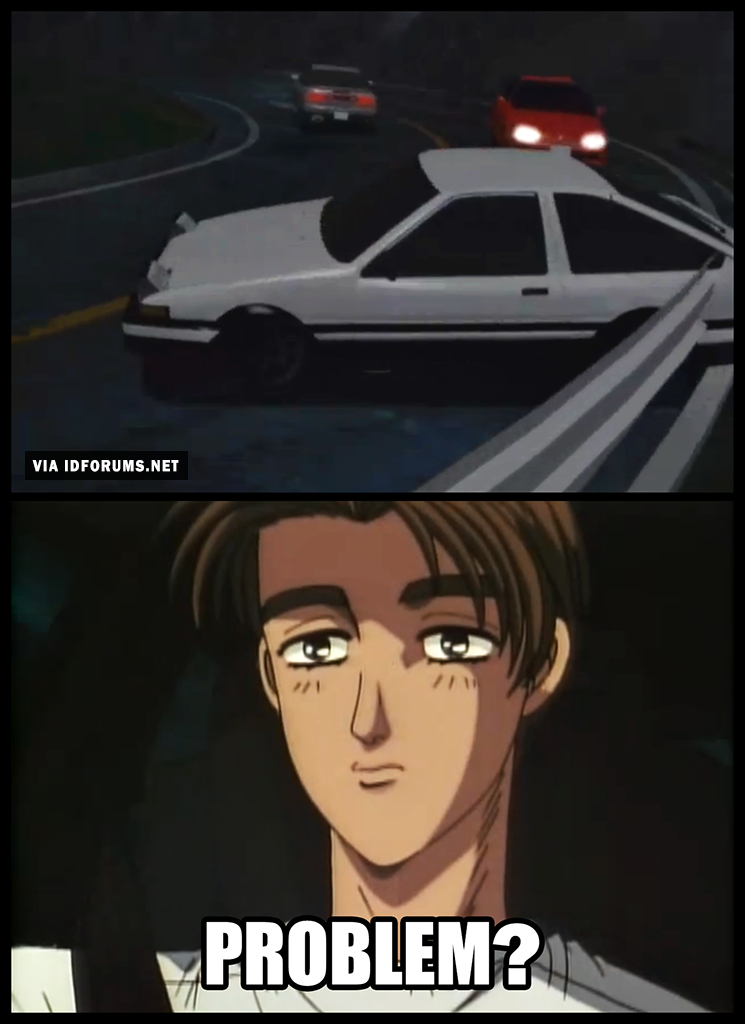 Image size reduced, original size: 745 x 1024.
Click here
to view the image in its original dimension.