Imagine you wake up one day and your parents tell you that you will be marrying some stranger because that stranger's family is helping them financially. That's what happened to Kaori, Ryousuke's love interest, from Initial D Fifth Stage.
It's an arranged marriage, what's the big deal? Except it wasn't an arranged marriage. Kaori's parents didn't get her consent before arranging such proposal. It is actually called forced marriage. In this case, Kaori's parents get financial assistance and other career incentives in exchange for giving their daughter up for a marriage with Rin Hojo, the son of a big conglomerate's president.
It isn't fair, especially when Kaori genuinely loves Ryousuke. She is intrigued by Ryousuke's personality. There is a certain charisma that even Kaori can't escape from. When she heard the news from her parents, she completely broke down and felt totally helpless. She didn't want Ryousuke to fall for her any more because she knows she can't disobey her parents. Kaori may seem like a person that yearn for freedom and independent, but she chose to accept the forced marriage has a lot to do with her upbringing. She was probably taught to be obedient at a young age. But when she met Ryousuke, she wanted to do something more with her life. That's why she kept asking Ryousuke what his dream is.
Because she never had any dreams. She was living her parents' dreams. She was living someone else's life. She realizes for the first time in her life that it isn't just about what her parents tell her what to do. She becomes more and more rebellious to her parents and actually refuse to apologize to the Hojo family. She would rather die than to continue down that path. Her braveness is admirable but death is NOT the answer.
It is never the answer.
Initial D shows us how the two men, Ryousuke and Rin, cope with Kaori's passing in their own way. That full-speed downhill race is probably the most touching battles in the whole series.
| Editor's Note |
Check out the cosplayer 結音 from Japan. Her cosplay of Kaori bears the most resemblance out of all the other cosplayers. She successfully captured Kaori's elegant manner and charm.
| Additional Photos |
»
https://i.imgur.com/KcFWIIE.jpg
»
https://i.imgur.com/a6jn9g0.jpg
»
https://i.imgur.com/TfBu506.jpg
| Sources |
» 36.4℃ |
http://febbrefresca-c.loud-rock69.zombie.jp/?eid=37
» Initial D Manga Vol.41 page 131 & Vol.42 page 28
» Forced marriage - Wikipedia |
http://en.wikipedia.org/wiki/Forced_marriage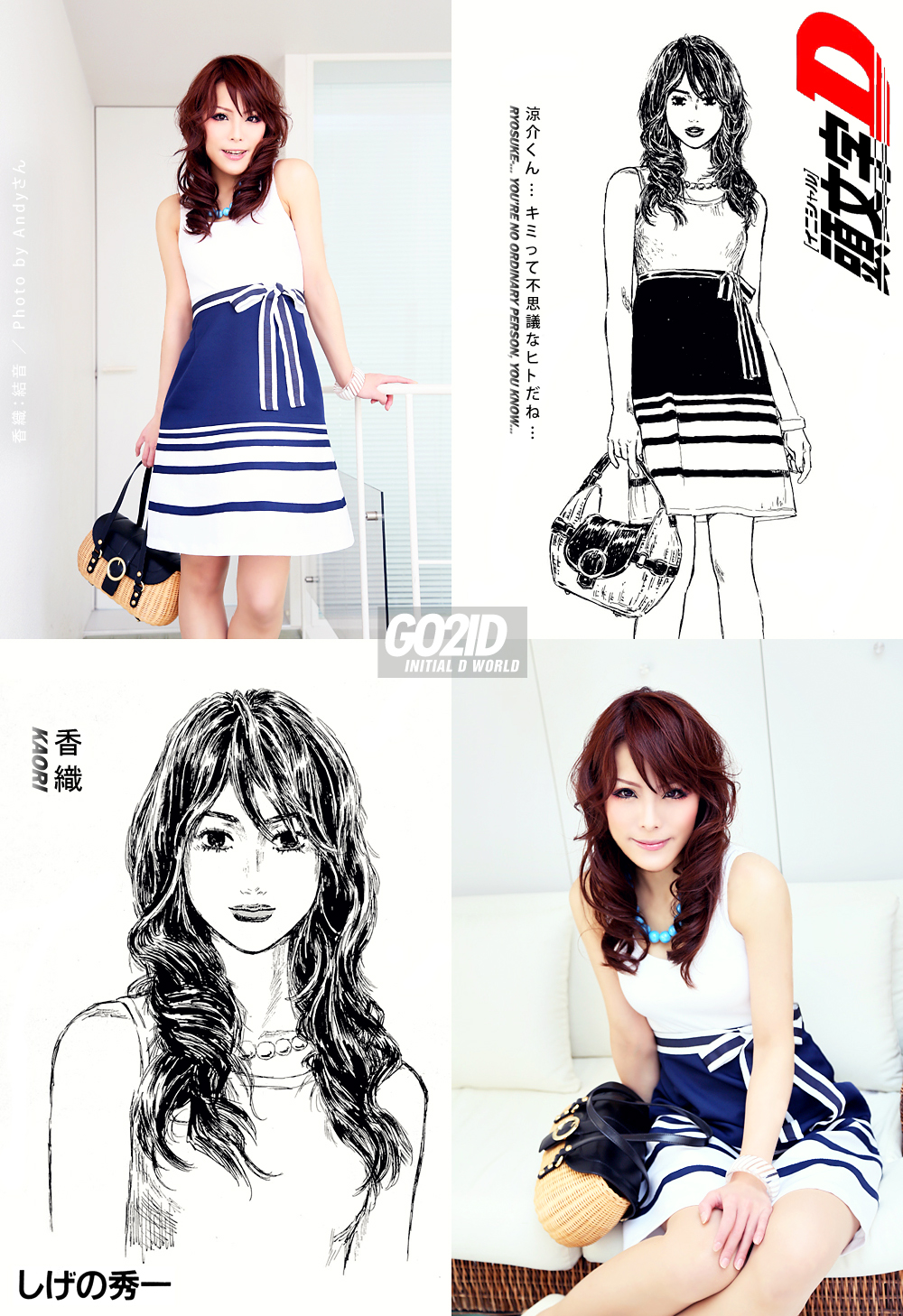 Image size reduced, original size: unknown.
Click here
to view the image in its original dimension.