End of season update! I am helping with a trackday this Sunday, but don't intend to do much more than instruction laps, and will be flagging in the AM so I don't really intend to count it as a real track day for the car. From here it'll be some fall photos to close up the season and then it's storage time during parts season.
This'll be another fairly typical update, but with a couple twists, making this one of the best track weekends I've ever had.
Friday night after work, I loaded up the car, and me and a buddy started our long drive out to South Haven, MI, for one last hurrah with the Gridlife series at Gingerman Raceway. Arrived, thanks to the time zone change, at 4AM. Put 3 hours of sleep behind us and headed to the track. From the first session on Saturday, I knew I had to put down my best time that day; Sunday was guaranteed to be wet by the forecast so we all knew that nobody was setting decent times those last 3 sessions.
I started out running a full 2 seconds faster than I had in the spring, and was super excited for it, knowing there was more in the car. My second session yielded my fastest time, a 1:44.656, which was a good 2.5 seconds faster than my previous best. Despite my efforts for the rest of the day, I never went faster than that, which was slightly upsetting.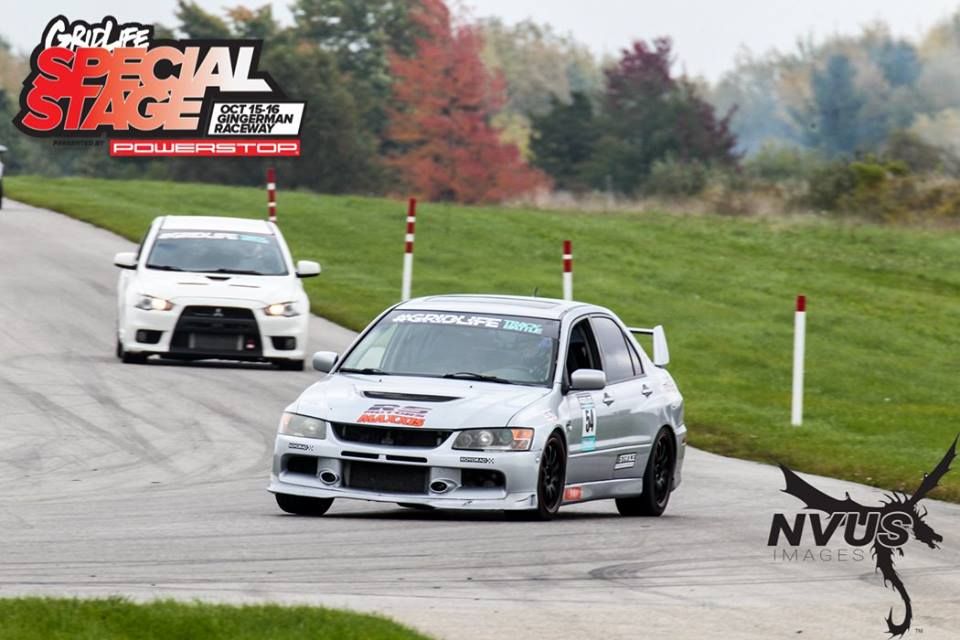 I really like this one, really shows off the effectiveness of the new suspension, settings, and alignment.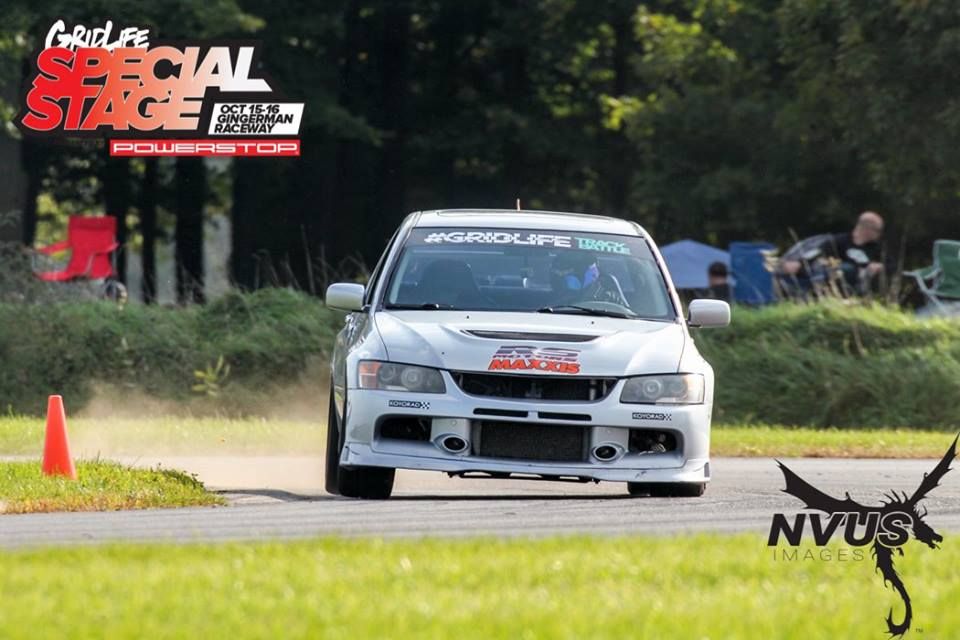 Sunday came, and along with it the rain. Woke up late to find that the friend with the alarm set had woken up well before it went off and headed to the track already, leaving the rest of us to sleep in... And then we looked outside to some of the hardest rain I've seen in a long time. Hopped on the event on FB to find that everything had been pushed back an hour. Perfect. Showered, ate, and headed to the track in full rain gear. Arrived to see that around half the competition was packed up or had left.
The car in the wet is, above anything else, incredible. Braking in those conditions is tough and there isn't much there, and turn-in is far too sharp and results in understeer nearly every attempt to do so quickly. However, once you near the apex and start unwinding the wheel and adding power, it comes alive and charges its way out. Even legitimate attempts to slide the car failed. It felt as though it had legitimate purpose at corner exit and was not to be deterred. The result was that of the remaining drivers, I was the 4th fastest car overall that day with a 2:07.8xx.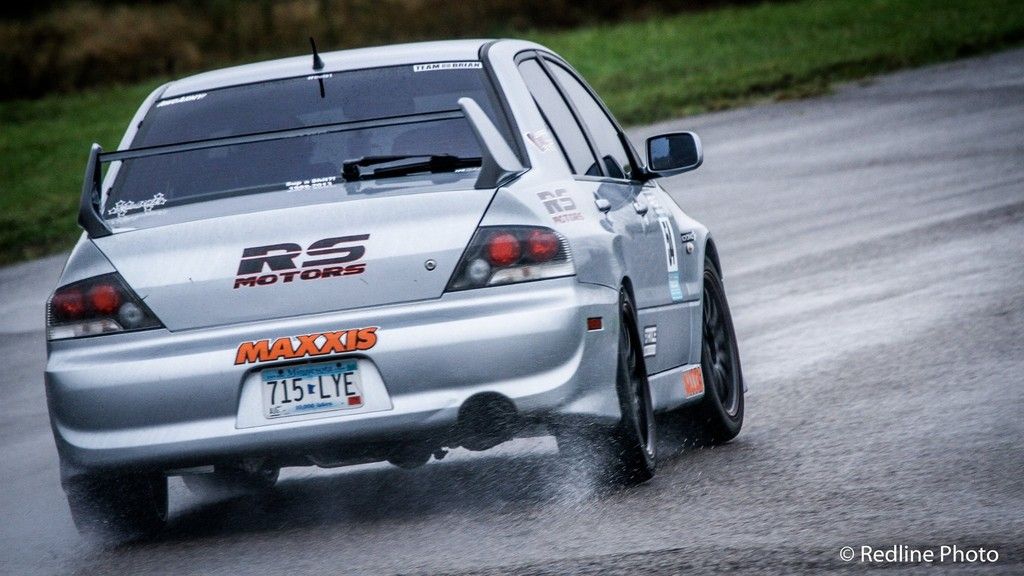 This is by far one of the best photos ever taken of this car: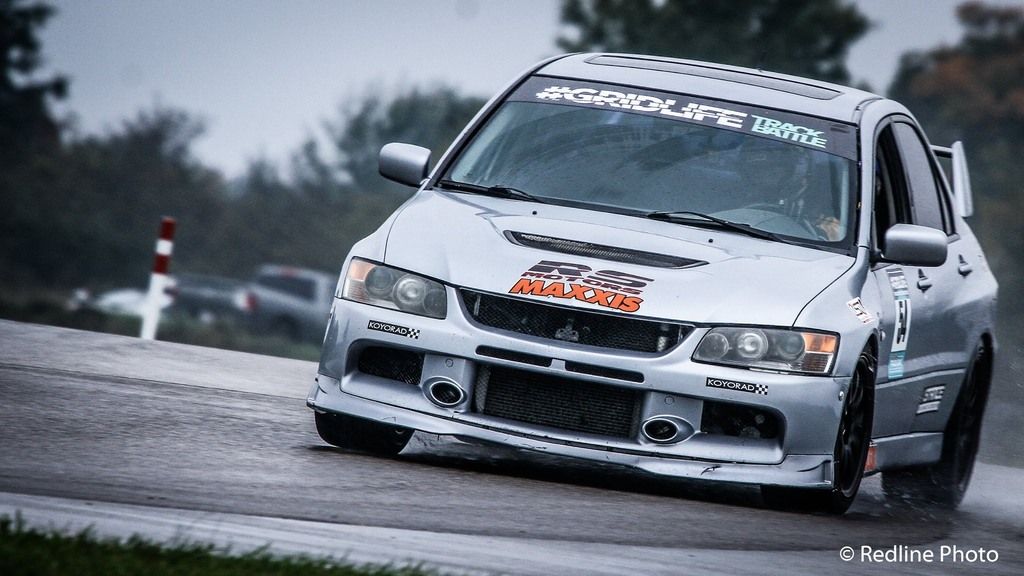 So, what was so special about this weekend then? Outside of finding out how impressive the car is in the wet, and that I'm able to put down relatively competitive times under those conditions...
My fastest lap on Saturday was not only good for a class win, but was fastest enough that I set a lap record for my class at Gingerman. In the 5 years that Gridlife has been running there, I am now the fastest person to ever run in the HPDE+ AWD class.