And the last hours of 2014 are slowly ticking away. It's been a pretty great year in the world of Initial D. We had the release of Final Stage that at last wraps up the original story. Then we were introduced to the first part of the trilogy to the New Initial D The Movie. Though, most of us still haven't seen the latter due to the fact that it was a theatrical release.
But fear not, the Blu-ray version of it was just released in Japan few days ago. It shouldn't be long before us overseas fans get to watch it. Central Anime Fansubs has already confirmed they will be translating the new movie Legend 1: Awakening. In fact, there is a 7-minute-long leak (http://goo.gl/uEgeaq) of the new movie from a few months ago. Though, the quality is horrendous.So wait for the quality stuff, guys!
2015 will mark the 20th anniversary of Initial D. Yes, Initial D will be officially 20 years old. There will be many events celebrating this for sure. The second part of the trilogy will also be released in May 2015. We will continue to bring you latest Initial D news going forward.
We would like to wish everyone a great start in the year 2015 !!
HAPPY NEW YEAR !!!
| Credits |
» 2015 New Year Free Vector |
http://goo.gl/nFHsWA
» とある2015の謹賀新年 |
http://to-a.ru/xOowqh
| Source |
» 頭文字D画集(Young Magazine Special Edition) page 210~211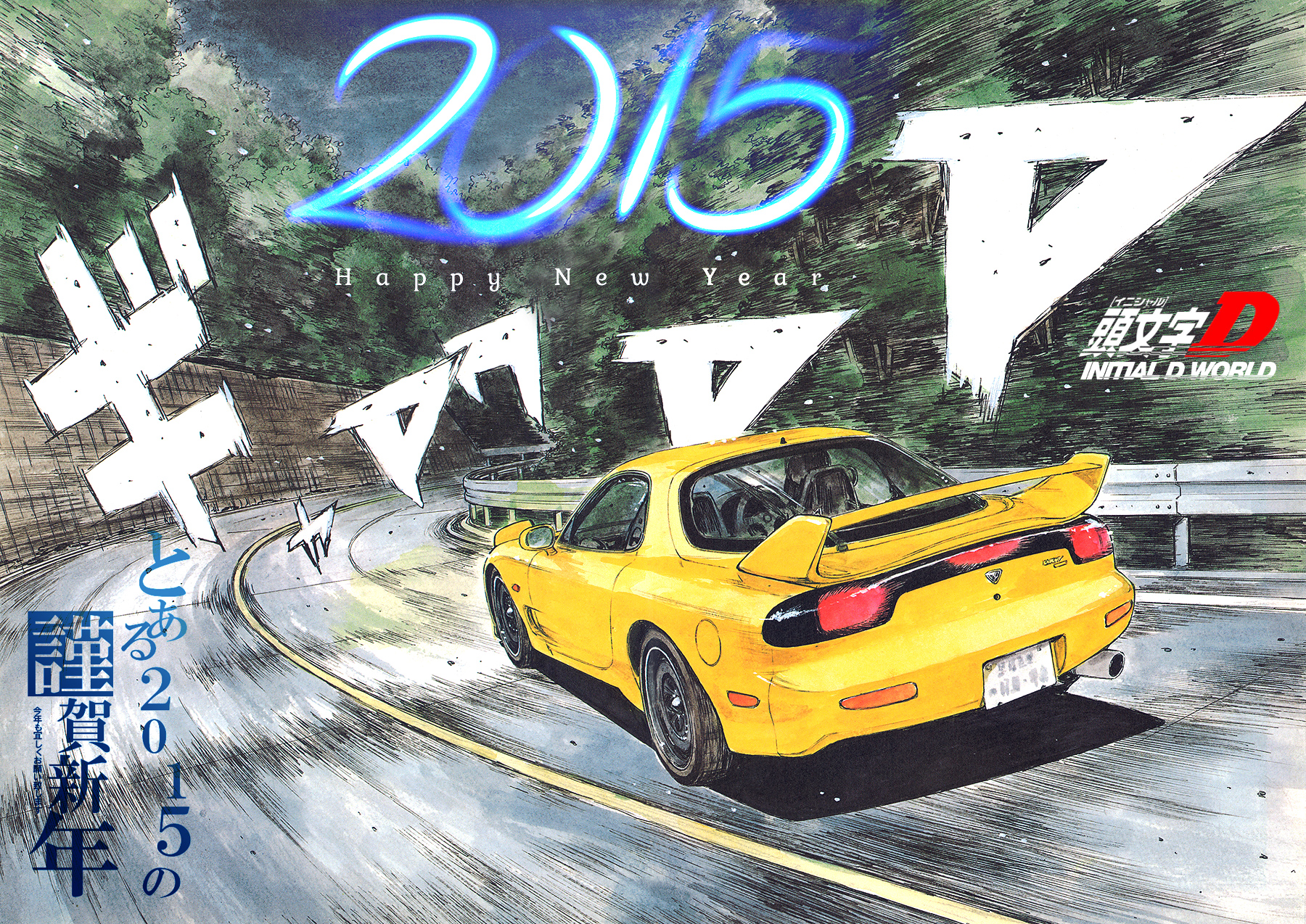 Image size reduced, original size: 1800 x 1274.
Click here
to view the image in its original dimension.