Some of the fans questioned what really is the point of remaking First Stage again in the form of a trilogy movie format. I am not trying to place the spotlight on them. It is a legitimate question.
They recast all voice actors, swap out all the Eurobeat music and those catchy BGM that helps builds suspense. They even took the time to changed the license plate on all the cars. Why go through all these troubles? It seems the Legend trilogy committee made it clear they want nothing to do with the original First Stage. Sure, the story line remains largely intact, but in a much more condense and quicker pace. As a trade off, they lost that magic touch that made the first few episodes of First Stage so addictive.
Of course, nothing is absolute. There are benefits as well. The music selection and the art style made the new movie cater to a much broader audience. And the most important of all, it doesn't require the viewers to have any prior knowledge of Initial D.
If you watch Legend 1 purely as a reboot in an alternate universe, then it isn't that bad. It is the same argument with the Live Action movie. Majority of the fans that hated the Live Action movie is because they viewed it and expected it to be canonical and follows the spirit of the original plot when in fact it is a reinterpretation from the director's point of view.
At the end of the day, the trilogy movie will no doubt keeps us talking about Initial D again. For some of us, it means we get to revisit the early days of Initial D again.
Are you ready to go back to the beginning?
| Sources |
» 頭文字D画集(Young Magazine Special Edition) page 62~63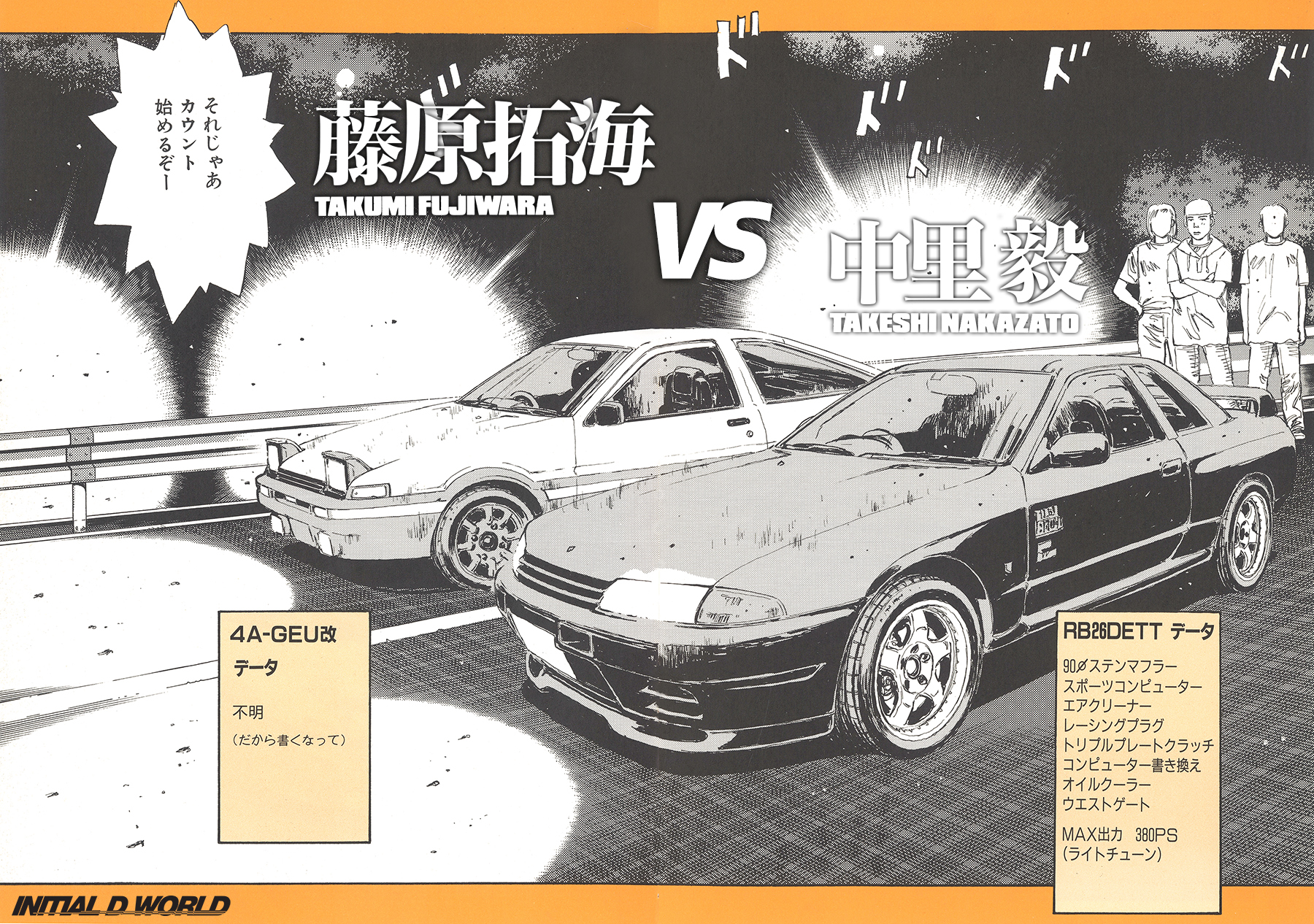 Image size reduced, original size: 1800 x 1266.
Click here
to view the image in its original dimension.