More quality photos of the Initial D Super Summer Festival in Daiba have surfaced the Internet in the last 24 hours. As promised, we search high and low to bring you these quality images of the event. Check out the links below to get a feeling of the event. (Fans are blogging about the event, it's a big plus if you can read Japanese.)
Only three more days until the release date of Initial D Legend 1 -Awakening-, some fans have told us that they are also having a same-day release over in Taiwan in selected theaters. Based in Taiwan,
頭文字D FB Stage
, a fanpage like ours, has been keeping the fans updated on the latest Initial D movie news. Check them out if you want to know where to watch the new Initial D movie in Taiwan.
There has been no confirmation that the movie will get DVD/Blu-ray release. Please don't spread false information knowingly. Thank you!
| Sources |
» MEGA WEB × 頭文字D |
http://goo.gl/fQPOJH
» 頭文字D Legend 1 公開記念 86 "超" 夏祭り |
http://goo.gl/D4lnf4
» 行ってきました頭文字D★ |
http://goo.gl/otB1Op
» 頭文字D|湘南プランニングのブログ |
http://goo.gl/k2bDly
» イニシャルD |
http://goo.gl/UmjlXJ
» そして、夏が終わる。コミックマーケット86 |
http://goo.gl/ud9SyU
» dreamyラスト撮影会 |
http://goo.gl/FWtmsi
| Google Images Search |
»「頭文字D 86超夏祭り」- Google Image Search |
http://goo.gl/8J0ksi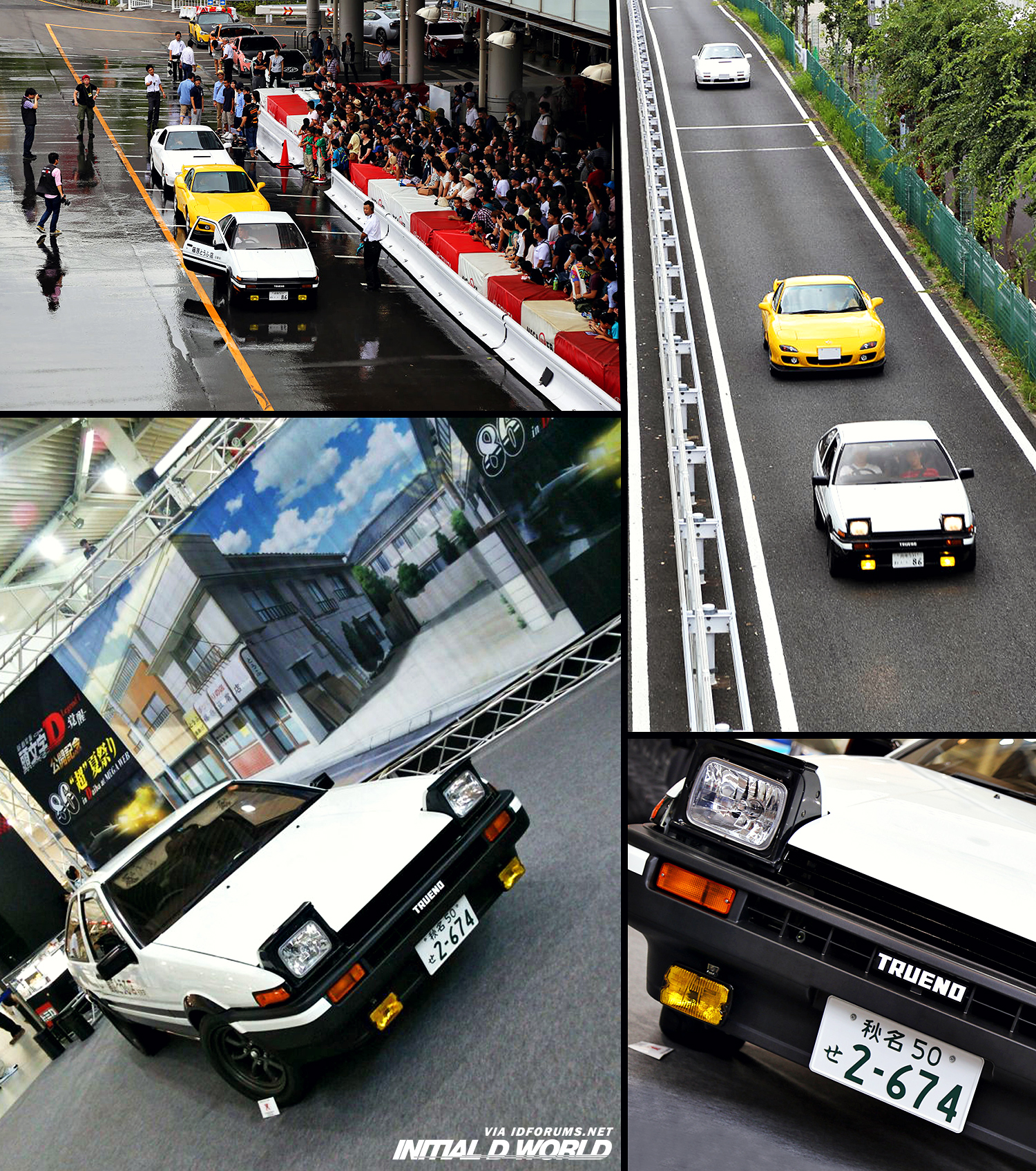 Image size reduced, original size: 1500 x 1696.
Click here
to view the image in its original dimension.