Wait... is that... ?...
Doesn't Mika's father from Final Stage Episode 1 look like one of the two guys from Tokyo in Fourth Stage? If that is really Mika's father, then that is some crazy plot twist, Shigeno-san!! (laugh)
Special thanks for the idea, "kikyou灬止殇" from Initial D Baidu Tieba.
| Sources |
»「原来美嘉的爸爸早就物色好Takumi了」头文字D 百度贴吧 |
http://tieba.baidu.com/p/3064313533
» Screenshots from Initial D Fourth Stage ACT.7「嵐のハチゴーターボ」"Eight-Five's Thunderous Turbo"
» Screenshots from Initial D Final Stage ACT.1「ナチュラル」"Natural"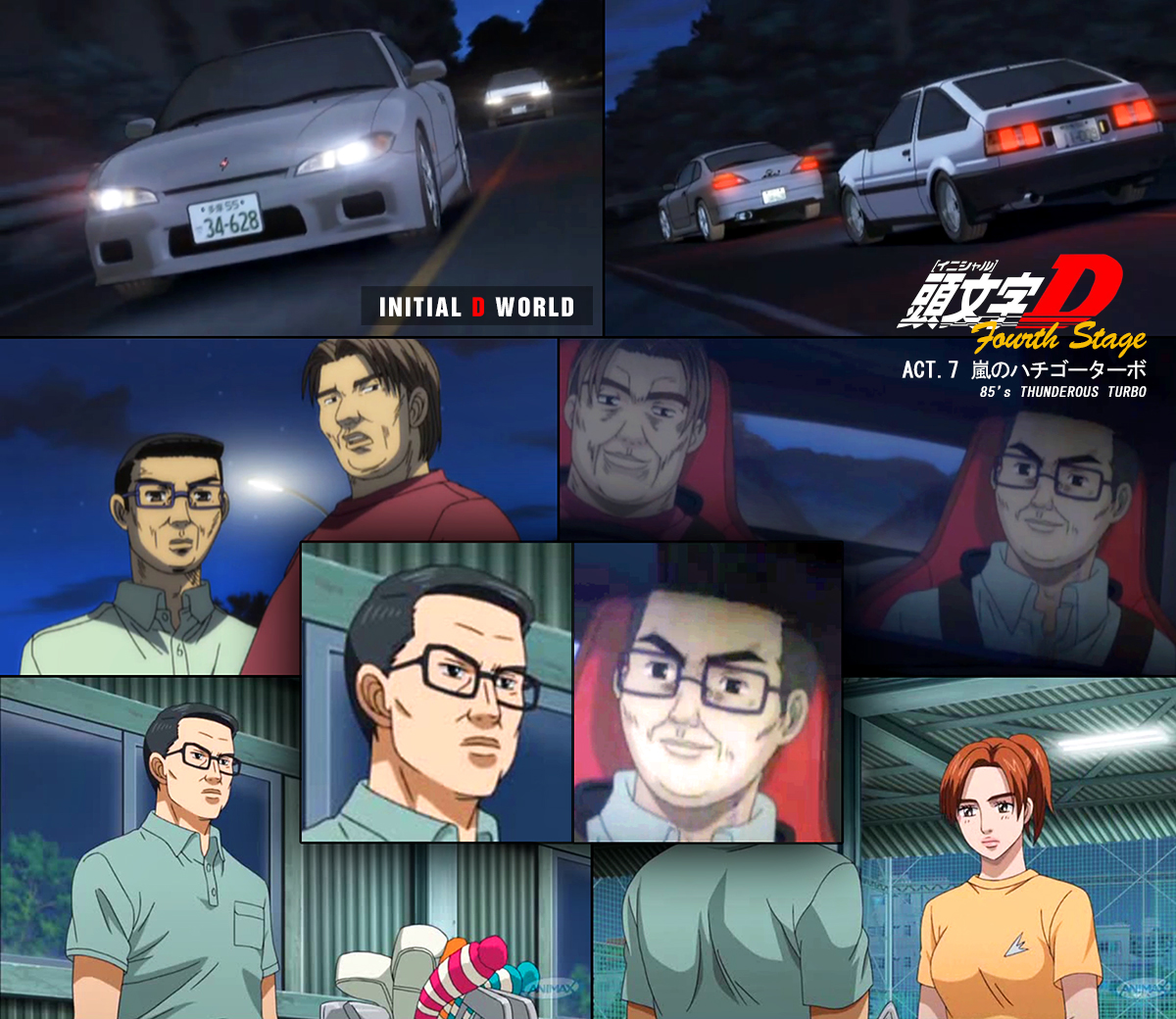 Image size reduced, original size: 1200 x 1040.
Click here
to view the image in its original dimension.