With only 10 days left before the airing of Initial D Final Stage ACT. 1 & 2, avex releases the DVD cover art for the DVD Vol.1, which not only consists of Episode 1 & 2, it also comes with special DVD jacket and stickers if you order it now. The First-Press Edition is currently available for pre-ordering for ¥4,635 ($45 USD) What are you waiting for? Use the links below to pre-order it today!
Join us on the forums and count down with us today!
http://idforums.net/index.php?showforum=2
If you haven't already watched Fifth Stage, now it's a good time to do so as we have all 14 episodes available for streaming, simply click on the episode banner you would like to view and it will take you straight to that episode. Enjoy!
| Pre-Order Links |
» Initial D Final Stage Vol.1 (Limited First-Press Edition)
—
http://cdjapan.co.jp/product/AVBA-74323
(Ships worldwide)
—
http://amazon.co.jp/dp/B00ITKL19M
(Ships worldwide with some exceptions.)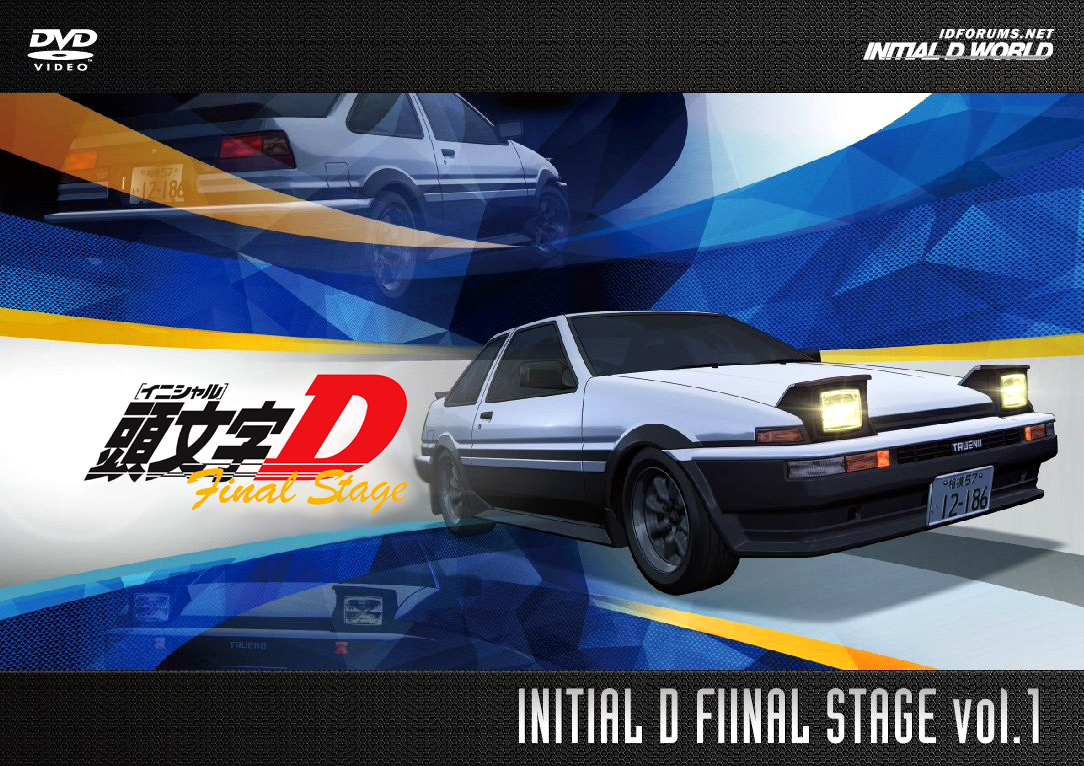 Image size reduced, original size: 1084 x 766.
Click here
to view the image in its original dimension.
This post has been edited by Initial D World on May 5 2014, 11:12 PM