Before applying to be a DJ, you'll need the following equipments:
A reasonably fast computer (1GHz or faster)
Windows operating system
Fast Internet connection (DSL or faster)
A microphone
To download Winamp, please go to
http://winamp.com/player/free.php
Lite version is enough for broadcasting, so get that if you don't want to get the Full version. To download the SHOUTcast DSP plug-in, please click
http://www.shoutcast.com/downloads/shoutca...9-0-windows.exe
After installing both Winamp and the SHOUTcast plug-in, follow the procedures below.
1.)
Open Winamp and press Ctrl+P to bring up the Preference window.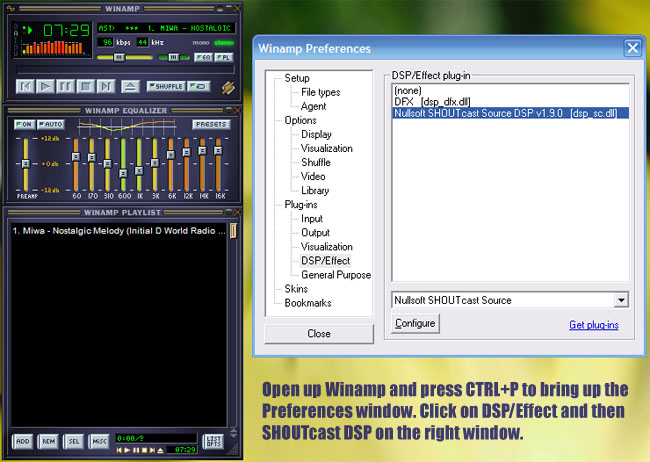 2.)
Follow the onscreen information and fill out the necessary fields.
Address : 67.159.44.75
Port : 8000
Password : Will be provided to you once your application is accepted.
Description : DJ a name of your choice - IDW Radio Broadcast (you must use this format or it won't work.)
URL : If you have a website, you can promote it here. If not, put http://idforums.net
Genre : You can put up to three (3) genres here.
AIM : Your AOL IM handle
The rest are not required.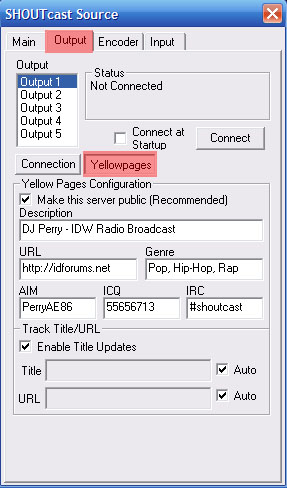 3.)
Follow the onscreen information.
Encoder : 1
Encoder Type : MP3 Encoder
Encoder Settings : 96kbps, 44,100kHz, Stereo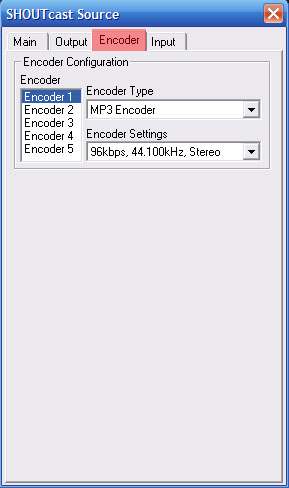 4.)
Follow the onscreen information.
Input Device : Soundcard Input
Input Settings : 44100Hz, Stereo
Mic Input : Microphone
Music Level : -2dB
BG Music Level : -14dB
Mic Level : -2dB
Fade Time : 1500ms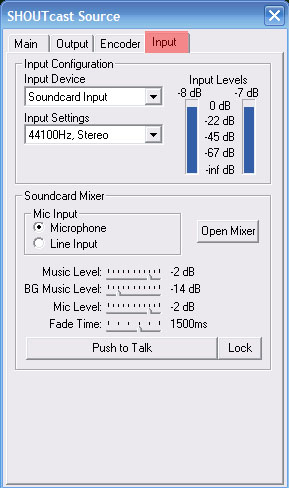 5.)
Click the Open Mixer button. There will be two volume control windows. One of them is Master Volume and the other Recording Control. In the Master Volume, make sure Microphone is not mute; in the Recording Control, make sure Stereo Mix is selected.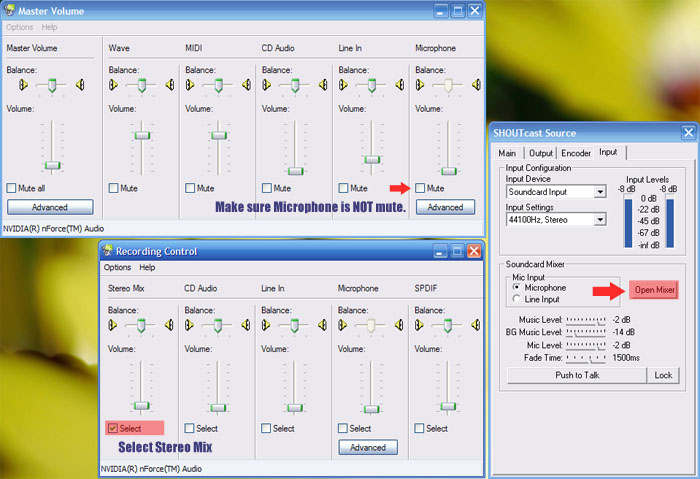 6.)
If you don't see Stereo Mix, it's probably hidden. Follow the screenshot below to unlock it.