Okay, here's all the funky network mode menus with each part translated for you all. I put special emphasis on teaching people how to make their own rooms.
Here's the first page you see when you access Network Mode.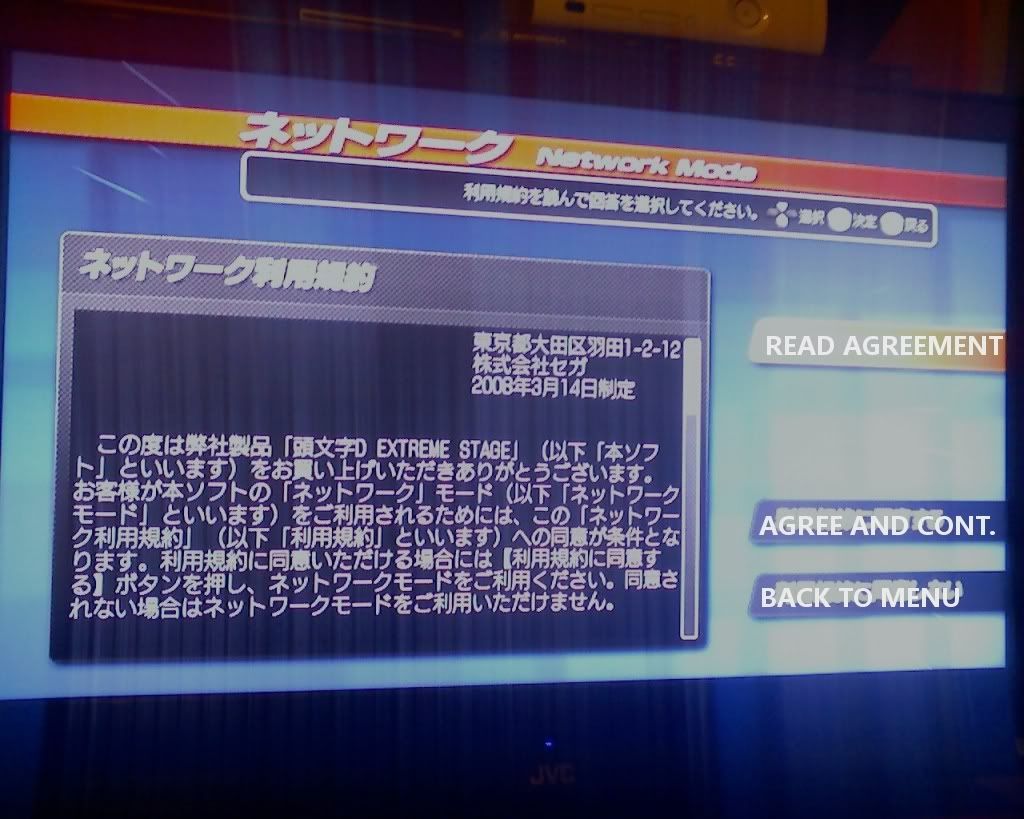 If you accept the agreement, you move on to this page.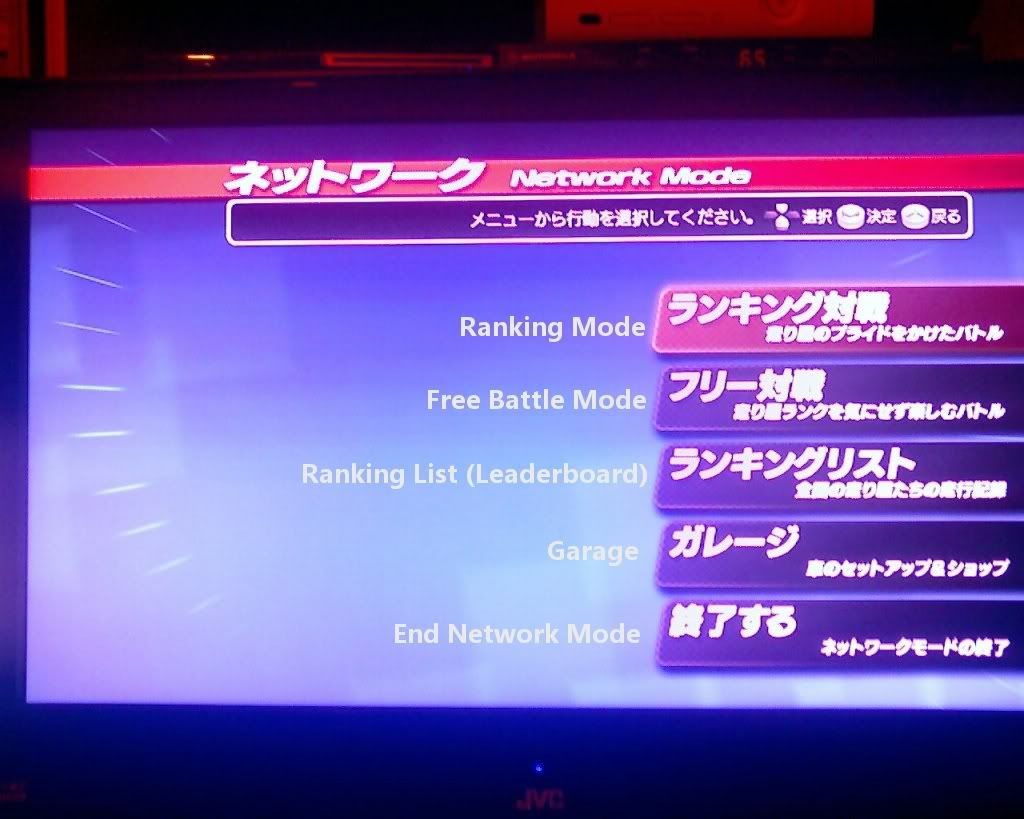 If you want to PLAY TOGETHER, select Free Mode and you'll find your way here.
For best results, you should select Free Course, since that lets challengers take you to any course instead of locking you to one place.
Anyways, selecting any course will take you to a screen that looks like this.
The top option takes you a list of available lobbies. Just select one and jump in, OR, you can make your own by selecting the second option. You will get a text entry field where you input the name of the room you want to make. Select YES at the option (it says "are you sure you want to make a room with this name?) and you'll get this dialogue.
If you select YES, you can make a numbers-only password for the room so any unwanted visitors won't be able to get in.
Here's what a lobby looks like.
To start a race, simply select the second option, select an opponent, and click on them. Once they accept the challenge on their end, you can then set the parameters such as course (
in free course mode only
), direction, weather, and time of day. At the end, both players can select to have boost on or off. Boost will only turn off if BOTH players select "Off".
When all is said and done, just select YES at the prompt, and wait for the race to load.
This post has been edited by Tessō on Jul 17 2008, 10:31 PM