Now when i was shoping around a few years back for ID shirts I found the internet to be extremley lacking. Seems the company who was producing them for the west had either lost there licence or just decided to stop making them So i ended up getting this one
I adore it! its fantastic even if it is one size too big for me needless to say after looking all over the internet for ages I was unable to find good quality offical shirts anywhere. There are tons of fake ones on ebay but being a shirt printer myself I know they are poor quality prints on ever worse tees. So after a bit of work and stuff I decided to make my own. The method i use is a system where you cut out industrial vinyl and peat press it on to clothing it does not crack, fade or break like Silk screen prints and keeps its colour and shape you can also get nice metalic finishes which you cant get with paint alone. So yeah after a bit of time playing around with some graphics and stuff I came up with these.
RedSuns Bold logo on a charcoal shirt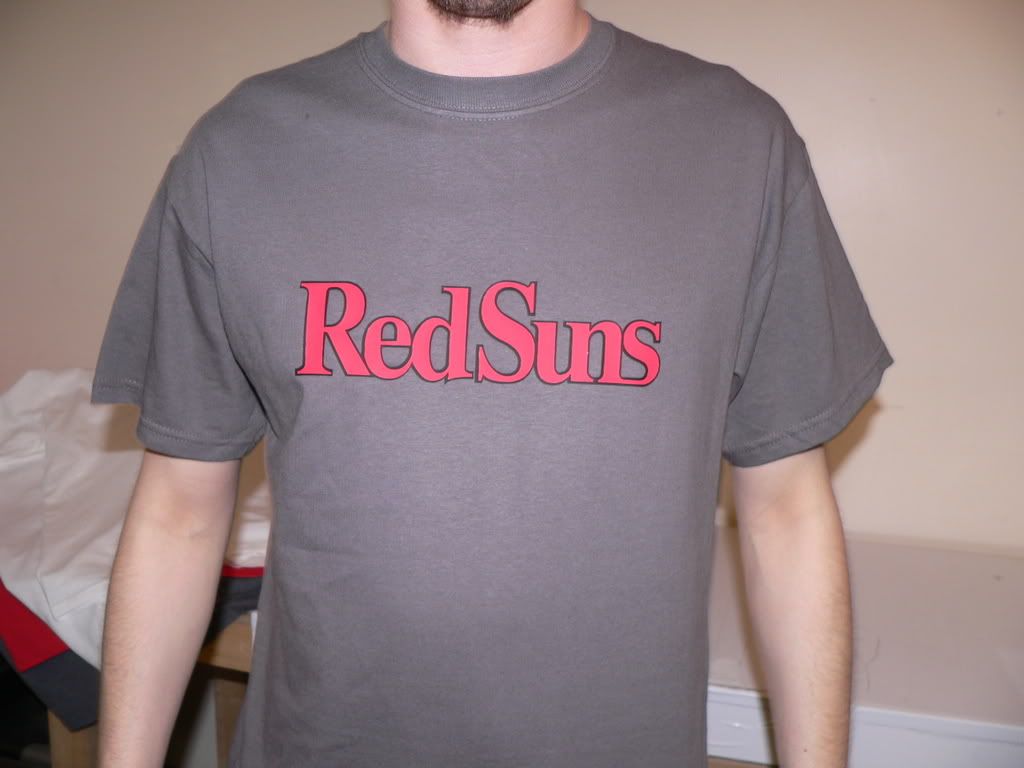 Tofu Shop on a white shirt
Emperor team shirt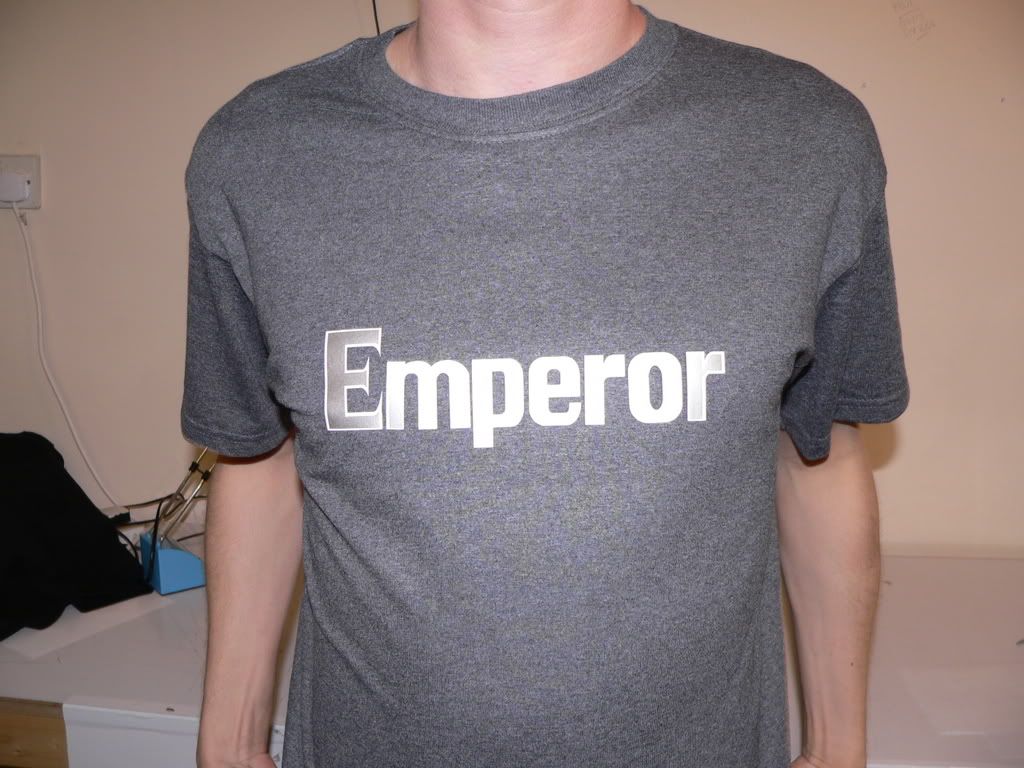 It features shiny silver like the Gold on the batrider shirt.
Akina Speed Stars Team shirt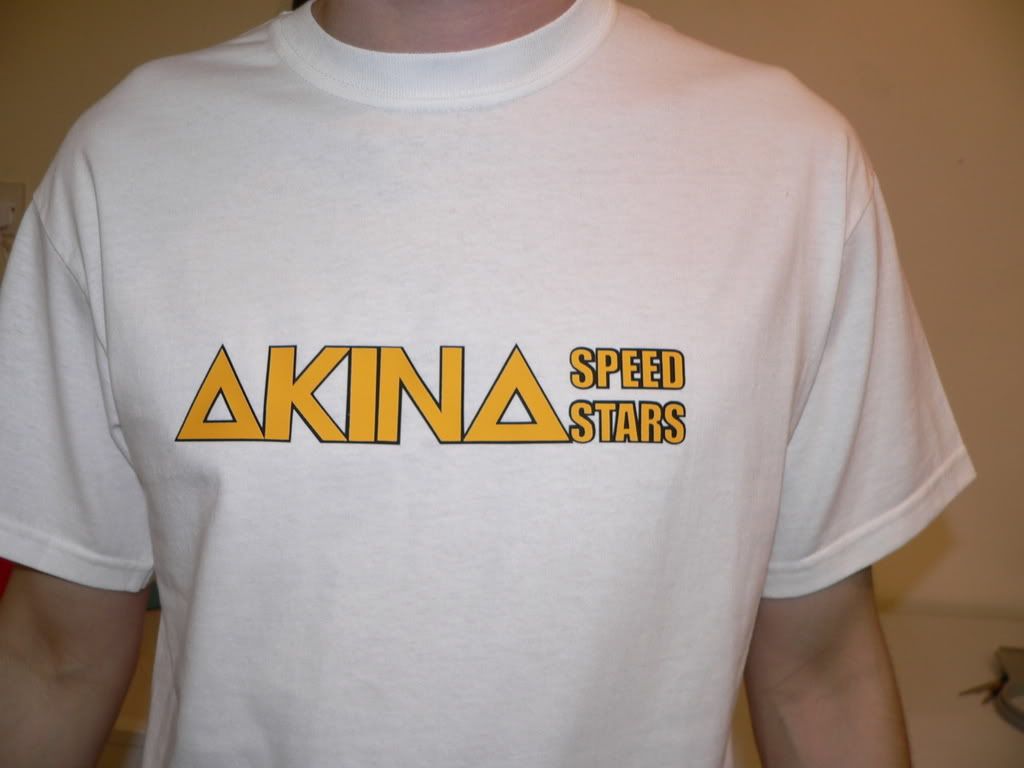 Red Suns - Basic Logo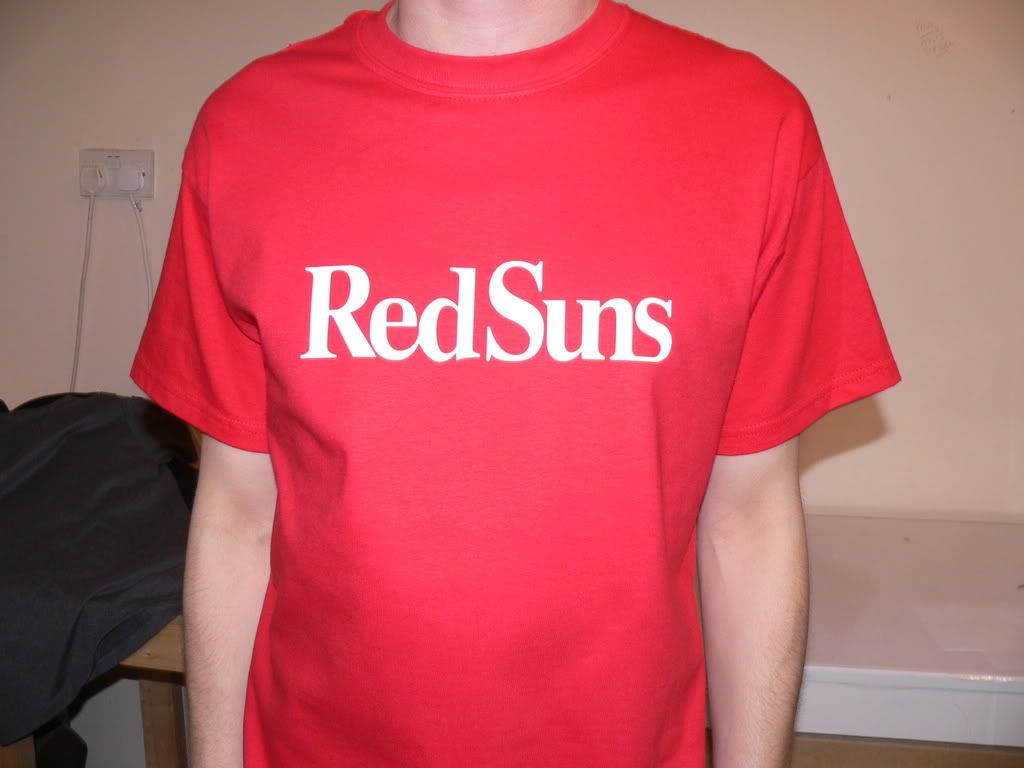 NIGHT KIDS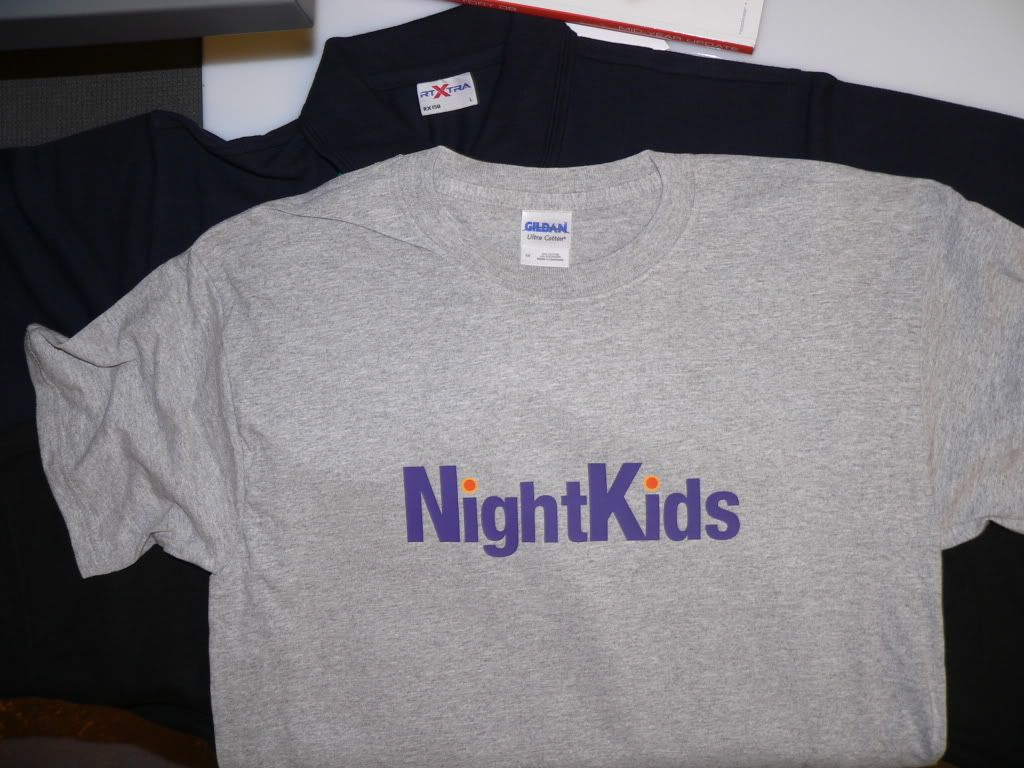 INITIAL D logo shirt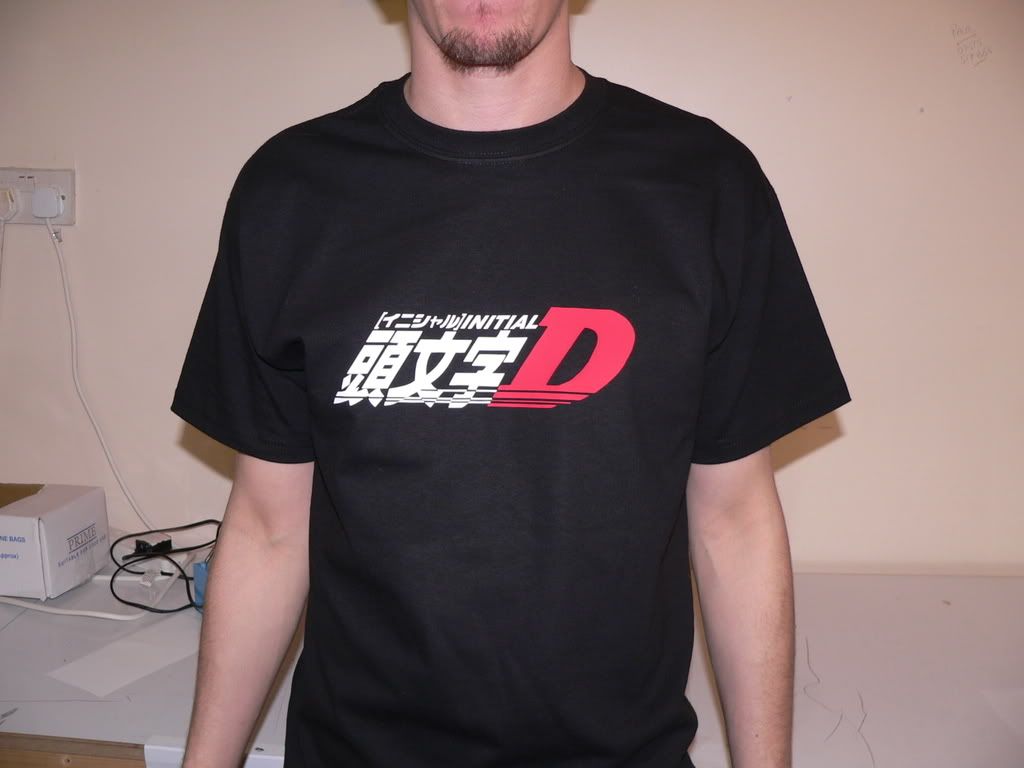 im making a Night Kids one as we speak im just getting the vector art right. I also made a boiler suit for my friend who adores ID aswell and it has Red Sun logos on it which he weares while playing with his mazda RX-7 (I think its the 7)
Ovbiousley these are not offical merch but its dramaticaly better than cheap chinese/thai knock offs.
Shirts start from as little as 13GBP
There are lots of colours to choose from (pending my suppliers stock levels)

and for the people who dont have cybernetic optical implants you can have a look at this
http://i246.photobucket.com/albums/gg116/k...an_swatches.jpg
which i would recommend since this is the most precise colour swatch I could find.
I use these almost exclusively but I occasionally try to track down more unusual colours upon request.
heres approx chest sizes (they can vary between the listed numbers depending on brand and the run of that stock from the supplier)
Small 34 - 36
Medium 38 - 40
Large 42 - 44
X Large 46 - 48
2XL 50 - 52
3XL 54 - 56 ( Only avaliable in Black, Navy and ash in Gildan range)
*PLEASE NOTE* I have tracked down tee shirts which are 3XL and 4XL they are not Gildan (Jerzees colours shirts for the record) but are great quality and are avaliable in the following colours. due to size and weight the prices are subject to change over regualr stock.
Bottle Green,Bright Royal, French Navy, Black and White
if your bigger than 4XL I can right now get Polo shirts up to 6XL please contact me for details.
it can take me anywhere between a couple of days to a few weeks to dispatch. If there is a bit of a que building (which there often can be) I will let people know when there asking about shirts the aprox time between them paying and me dispatching.
:PLEASE READ BEFORE ORDERING:
From now on everyone who lives outside the European union will be
required
to have Signed for P&P they dont go missing as much other parcels and for 4GBP it really is just a lot less hassle if it goes missing as I have to wait over 4 weeks from its dispatch date to see if it turns up or not before i can make a claim to be able to re buy the stock and send it out to you again. the
4GBP signed for P&P applies to anyone whos packages reach a value of 40GBP or more no matter where you live. I hate having to force people to do this but it covers my ass from paypal rape and it insures you get your parcel with no stress as to if you will ever recieve it. sure its another 4GBP but in the chance it does go missing you will recieve your clothing THAT I PROMISE!
if in the unlikely event I have sent you the wrong shirt or they feature errors. please contact me via the forum mail system or my email first explaining who you are on which forum and whats the matter with your shirts. I make every effort to have all my customer be happy with the shirts they order. I am only happy to replace faulty or incorrect goods.

H AND ONE LAST THING COULD YOU PLEASE READ THIS:
it is vital that you tell me who you are on the forum as its hard enough to get all your orders correct with all the correct info, let alone when i have to do detective work trying to figure out who you all are in my paypal!

so please remember when you pay in paypal that you

Tell me who you are on the forum

Tell me your shirt sizes as well as colours that we agree on in PMs

Tell me anyother special requests on the delivery (like a note saying please leave in the front porch or the like) or any special custom work inc links to gifs!

by following all these little rules you save me lots of time and i can get these to you in the quickest time I can. Thank you for looking
This post has been edited by Lordstar on May 7 2009, 12:46 AM