Some of you might notice, the board was down last night.
(12:00 AM - 10:20 AM PST Sept. 10th)
Why did I turn the board off ? Well, it's because the board is using too much bandwidth lately. Let me show you the stats for idforums.net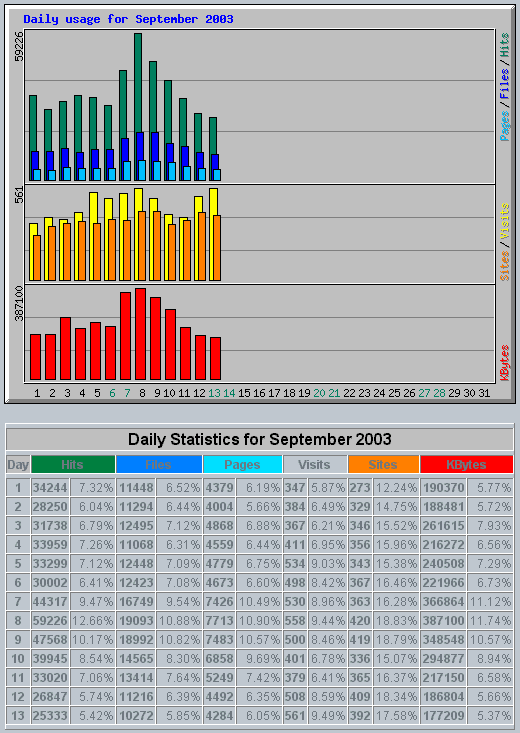 idforums.net is supposed to not exceed 267MB bandwidth usage per day, however, for the past 3 days
(Sept. 7th - 9th)
, the bandwidth usage went skyrocket. I have no choice but to close the board for 10 hours. If the bandwidth usage show no sign of declining today, I'll be forced to disable guests on the board. That's it for now, I'll keep you all posted.