The season's upon us. it's that time of year. Wishing you a very Merry Christmas and best wishes for a Happy New Year to all from Initial D World.
| Credits |
» Creative typography Merry Christmas |
http://goo.gl/wF4MFZ
| Source |
» 頭文字D画集(Young Magazine Special Edition) page 177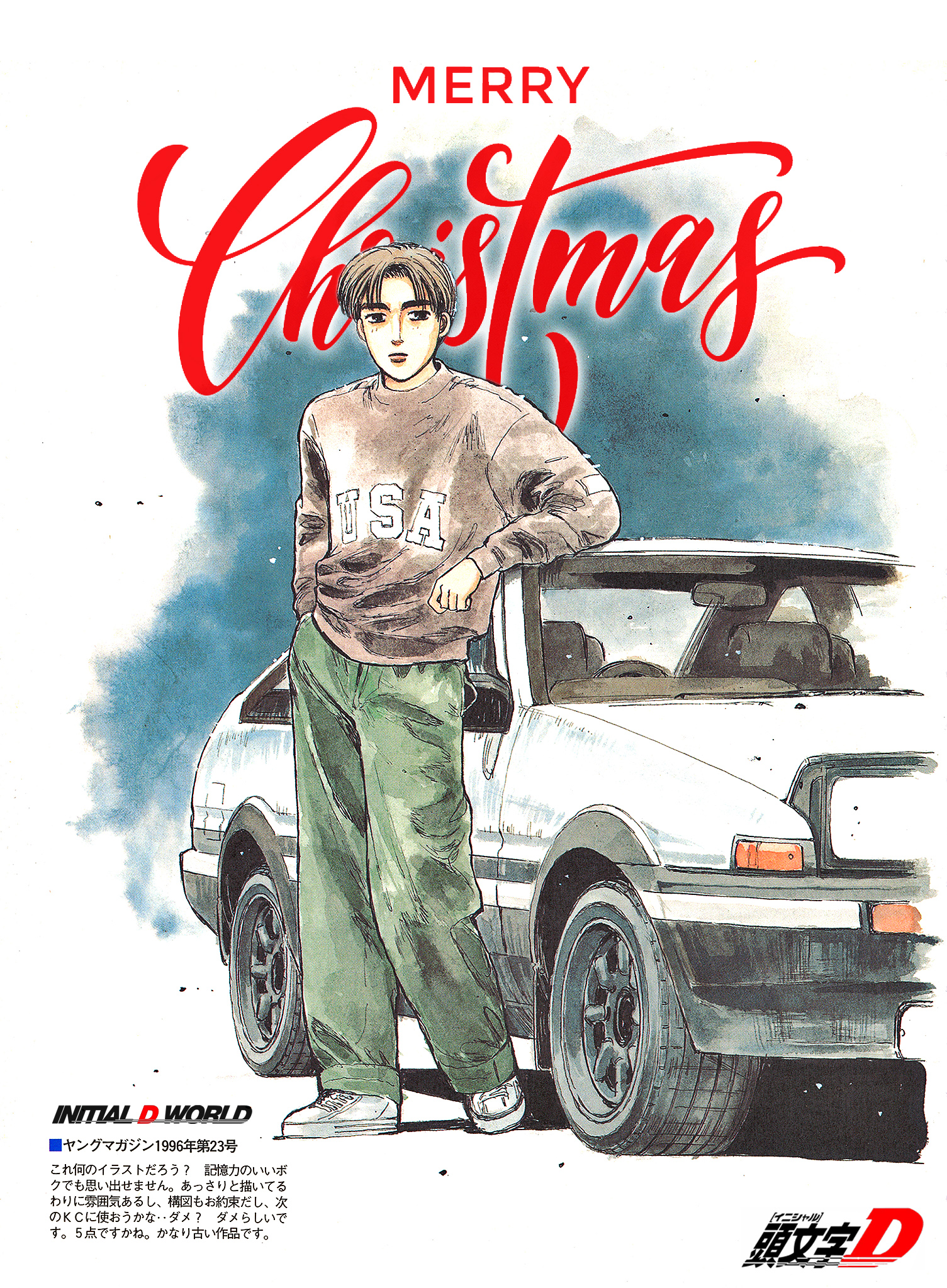 Image size reduced, original size: unknown.
Click here
to view the image in its original dimension.