Isn't a compound setup a complex turbo system where one turbo "feeds" the other bigger turbo..? I don't THINK what I'm talking about is a compound turbo, I'm just talking about a genuine parallel twin turbo system, with one turbo being smaller and the other bigger, to fill out the powerband a bit more.
EDIT: I looked up compound turbo kits on google, and that's definitely not it.
This is a compound turbo setup.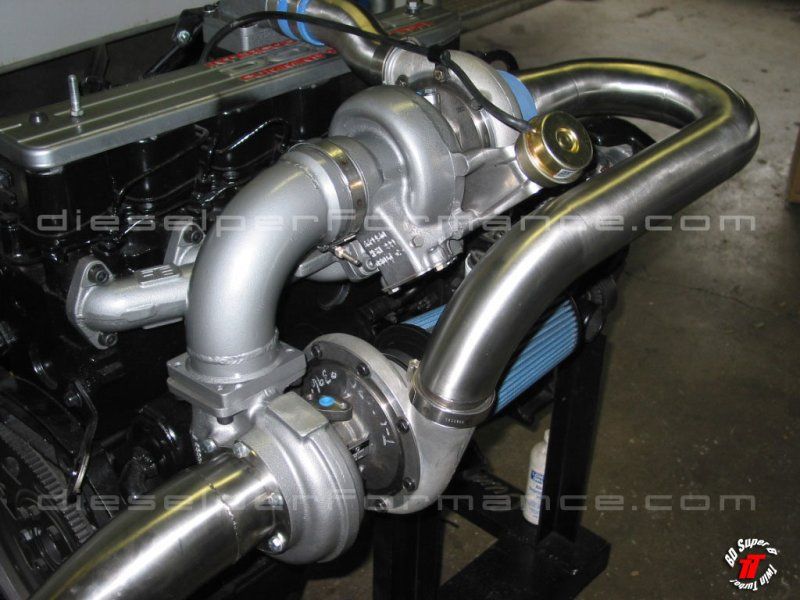 Image size reduced, original size: 800 x 600.
Click here
to view the image in its original dimension.
This is what I'm talking about. Imagine this on a V8, but one turbo is smaller than the opposite bank.
EDIT2: Hey guys, is it me or are those turbos different sizes

This post has been edited by chillined on Nov 10 2010, 03:58 PM