Good day, Initial D fans! Hope everyone is having a relaxing weekend. More real life Fifth Stage photos from Japanese fans are surfacing on the net. We chose this one to highlight the beauty of Mt. Fuji in real life. Check out our previous post for details on how to get to the lodge shown in Fifth Stage.
| Address |
〒412-0023 静岡県御殿場市深沢2696-2 TEL:0550-82-7870.
| Google Maps |
» 乙女森林公園キャンプ場 第2キャンプ場 - Google Maps |
http://goo.gl/maps/MtKGo
| Previous Post |
» Project D Lodge in Kanagawa |
http://idforums.net/index.php?showtopic=45992
| Sources |
» Initial D Fifth Stage ACT.4「因縁のリベンジバトル」"Revenge Battle of Fate"
» おすすめスポット PROJECT.D 高橋 啓介 Blog |
http://minkara.carview.co.jp/userid/387484/blog/31357205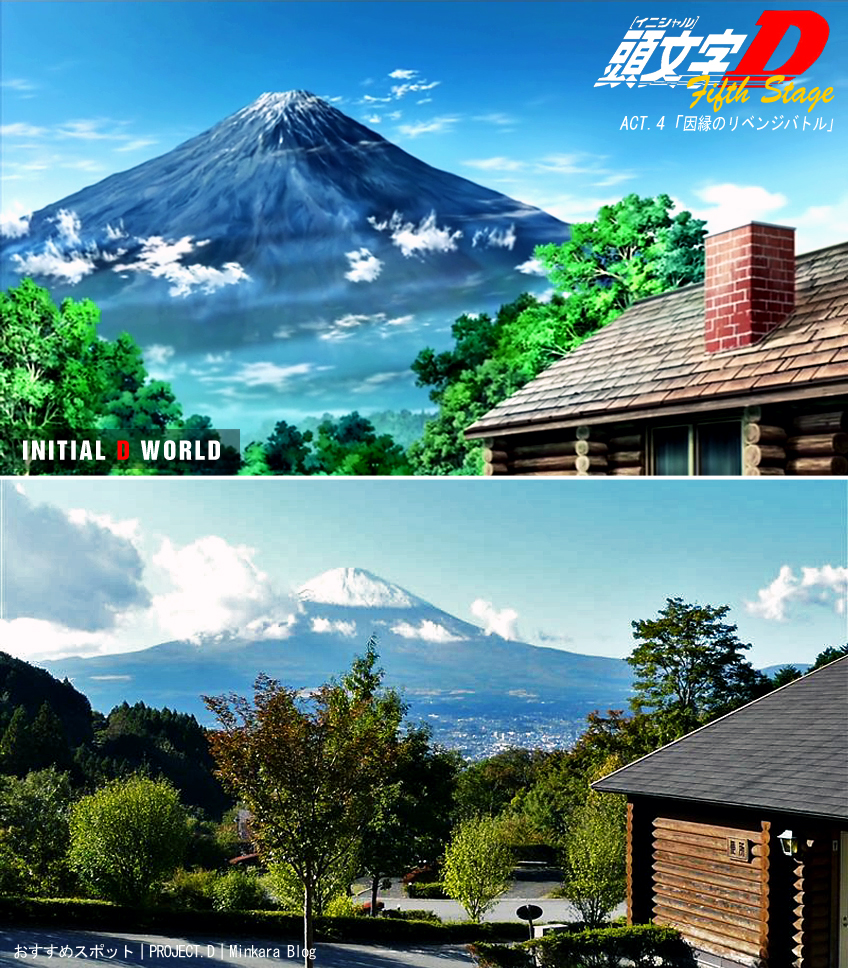 Image size reduced, original size: 848 x 968.
Click here
to view the image in its original dimension.